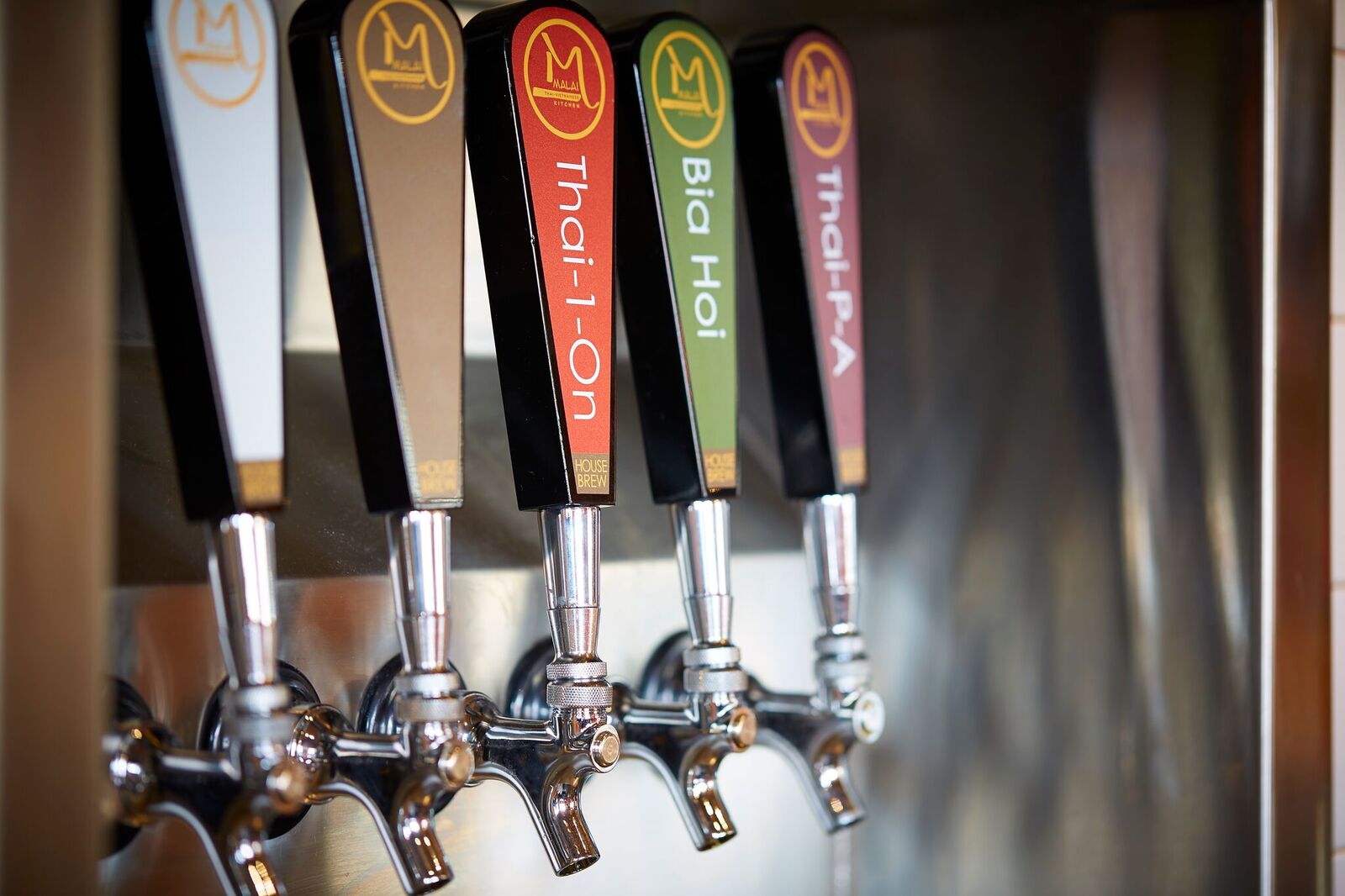 Malai Kitchen's Beer Wins Medals at Competition
Did you know Malai Kitchen has a rapidly expanding list of brewed beers?
Did you know Malai Kitchen, the festive Thai and Vietnamese restaurant, makes their own beer.
Owners Braden and Yasmin Wages started the program at their Uptown location, but recently they opened a second location in Southlake and installed larger brewing facilities. They even hired brew master Matt Reynolds. They are busy installing taps for the six beers they will be producing.
Last weekend, their beer was rewarded with a few medals at the Best Little Brewfest in Texas Professional Brewers Competition. They took a gold for Thai-P-A (India pale ale brewed with ginger, galangal, turmeric, cilantro, toasted coriander, kaffir lime, and lemongrass) is the seasonal beer category. They earned a silver medal in the Belgian beer category for their Golden Triangle Saison (saison brewed with German Pilsner and wheat malt and fermented with the house saison yeast blend which creates a highly attenuated (dry) beer).
Give them a try and let us know what you think.