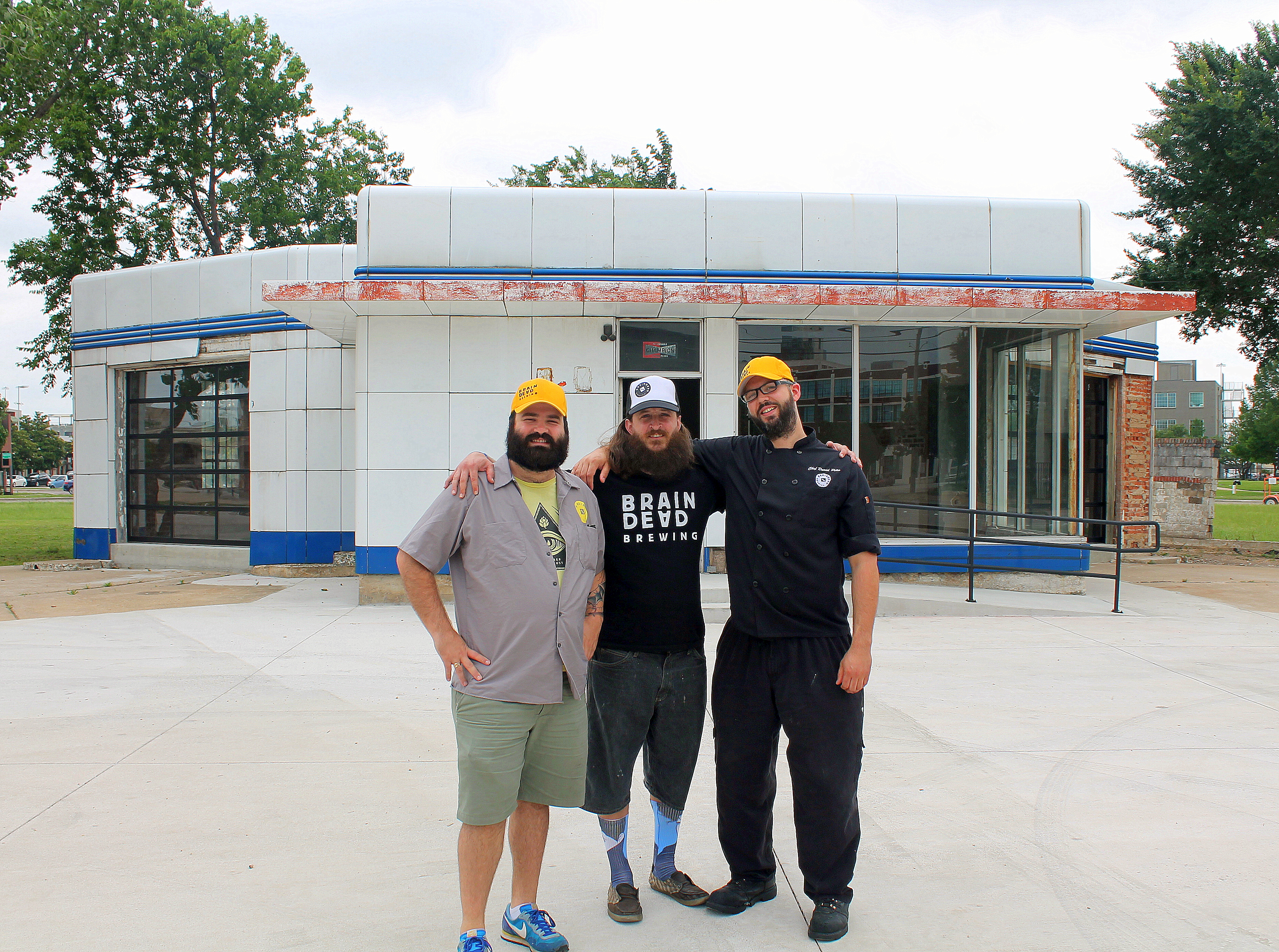 Brains Behind Braindead Brewing to Open Bowls & Tacos in Deep Ellum
Deep Ellum is getting a new street taco joint. It's called Bowls & Tacos.
Sam Wynne of Braindead Brewing says he's an unofficial tour guide for Dallas. "We get lots of people from out of town in here," Wynne says. "They're staying downtown and they wander to Deep Ellum and ask a bunch of questions about what to do."
One of the most frequent inquiries Wynne fields is about taco joints. As in, where to find the closest taco joint. "I spend a lot of time in Deep Ellum and I realized it is sorely in need of tacos," Wynne says.
When he spotted a "For Lease" sign on an old Gulf service station in the 3400 block of Commerce, he jumped on it. "It's like a crummy joke in Dallas that you have to go to an old gas station to get a taco," Wynne says. "So we got a funky old gas station." Then the brains behind Braindead–Wynne, Jeff Fryman, brewer Andrew Huerter, chef David Peña–put their heads together and jammed out a short menu plan.
Bowls & Tacos will focus on fish tacos and poke bowls. In case you missed Poke Bowl Hot Trend 302, here's the cheat sheet: a poke bowl is a bowl (duh) filled with, basically, deconstructed sushi rolls. Think marinated or chopped raw fish on top of rice with avocado, toasted seaweed, and avocado. It's a Hawaiian thing. Like saimin or poi. Or Lappert's ice cream. Sorry, I got lost in Hawaiian food memories.
There will be no poi (thank the taco gods!) at Bowls & Tacos. But there will be beer. Not just craft beer, even these beer professionals realize that a good Mexican street taco might sell better with a Corona. Or a margarita, but not one made with booze. There will be no hard liquor license. They enlisted Mate Hartai the "craft cocktail genius," to create a vermouth and fortified wine version of a margarita.
"We'll be featuring good, clean flavors and make good use of the ingredients we have on hand," Wynne says. "Poke bowls are a healthier eating option."
The joint will be counter service with a big patio and a small indoor dining room. The lease is signed, the plans are on their way to the city, and if all goes well, they could be open by the end of the year.