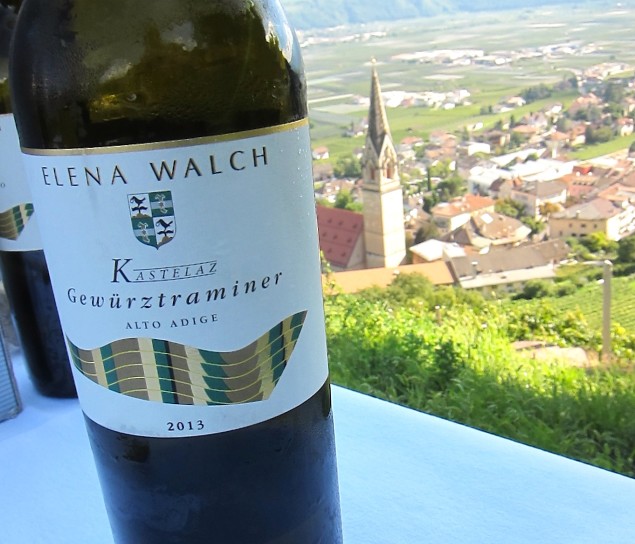 This Mother's Day, celebrate mom by treating her to breakfast in bed, lunch on a terrace, and a dinner she doesn't have to cook. Then give her a bottle or two of special wine. Consider one of these delicious selections from incredible female winemakers in the business. Each of these women crafts elegant, delicate wines with character, and embodies the passion that makes winemaking so much fun. (A few selections were sent for editorial consideration.)
You would think that in 2016 highlighting women in the wine world wouldn't still be something we need to mention, as women have always had a strong presence in the winery and vineyards of the world. However, both throughout the United States and internationally there is still quite a discrepancy between the number of female verses male winemakers, with the men dominating in some regions three to one. Thankfully, regions like Napa, Sonoma and Willamette have long embraced strong female winemakers. Female winemakers do more than bring a delicate touch on the wines they produce, they also have the ability to develop a true sense of place and varietal character. And, as any mom and woman will know, they have the unique ability to multi-task.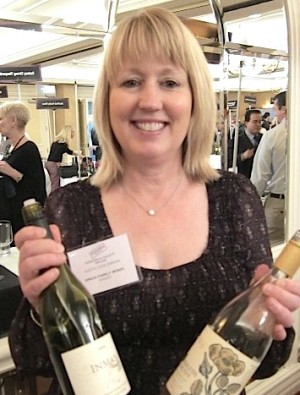 Thankfully, winemakers like winery owners Amy Aiken producing luscious, dusty and refined Rutherford dominant Cabernet Sauvignon in her Meander Wines in Napa; Kathleen Inman of Inman Family Vineyards crafting stellar cool climate Russian River Pinot Noir; Cécile Mallié-Verdier making Old World Cabernet Sauvignon dominant wines for Chateau Brethous in Bordeaux; Mia Klein of Selene Wines, whose Napa Valley Cabernet Franc based Chesler Red Wine blend continues to be one of my favorite wines of all time;
dynamic Susana Balbo who proved in the very masculine world of Argentina that a woman could succeed in producing bold, spicy, black cherry filled Malbec in the winery baring her name, rising to become one of the most respected winemakers in the country; Elena Walch of Elena Walch Winery in Alto Adige, Italy who had a chance to work with her husband, Werner Walch, at his traditional family winery, and instead broke off on her own to create her winery in the foothills of the Dolomite Mountains; Pascale Peyronie, owner and winemaker of the famed Château Fonbadet in Bordeaux's Pauillac appellation; to Cecila Welch, Heidi Barret, Helen Turley, Merry Edwards and many more who put their names on wines they make every day, are standing out as leaders in the field producing rich, balanced and refined wines.
Additionally, smart winery owners are understanding the talent and touch their female winemakers can bring to their wines, like Dallas resident, Texas native Brenda Cockerell of Coquerel Family Winery who brought on her winemaker, Christine Barb to craft their Napa Valley wines, like their stellar, barrel aged Coquerel Terroir Sauvignon Blanc; Steve MacRostie & MacRostie Winery, who hired a young Heidi Bridenhagen to help capture their vision for crafting single vineyard Pinot Noir and Chardonnay; Santiago Ruiz in Rias Baixas, Spain, owned now by Sogrape, but run by founder, Santiago Ruiz's daughter, Rosa and winemaker Luisa Freire; Bill Stoller of Stoller Family Vineyards who brought in Willamette native Melissa Burr to craft his LEED Gold certified Dundee Hills Stoller Estate wines; Constellation Brands who purchased Robert Mondavi Winery in Napa in 2004, leaving Director of Winemaking, Geneviève Janssens, in place, which today is an over 25 year career with the winery, and Janet Meyers, who cut her teeth at Stags Leap Wine Cellars before becoming Winemaker for Franciscan and Mount Veeder Winery;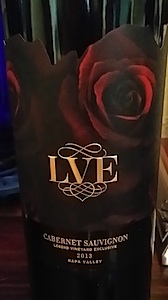 Jean-Charles Boisset of Boisset Family Estates who brought in the talented Stephanie Putnam to oversee winemaking for not only Raymond Family Vineyards in Rutherford, but also LVE Collection from singer John Legend, made in collaboration with the winery; and Jackson Family Wines whose fearless leader, Barbra Banke continues to follow the path of her sadly deceased husband, founder Jess Jackson's, dream of making stellar wines in California, Oregon and internationally, with winemakers like charming Eugenia Keegan of Gran Moraine, Hélène Seillan, the daughter of famed winemaker Pierre Seillan, of Ceynth, Elizabeth Grant-Douglas making the wines of Maggy Hawk, WindRacer and La Crema, and just last week announcing the acquisition of Penner Ash Winery in Willamette, led by the respected Lynn Penner-Ash.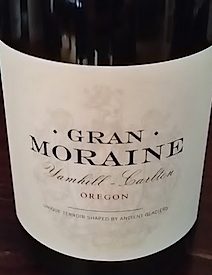 When Jackson Family Wines arrived in Willamette Valley many of the small, family producers may have been a bit worried with their new neighbor, best for their large production Kendall Jackson Chardonnay and La Crema Pinot Noir. However, as they began purchasing land throughout the valley to expand their La Crema program to Oregon, they also began looking for estates that could be added to their prestigious Spire Collection of wines, nestled beside sister wineries Cardinale and Verite, to name a few. With that they found Gran Moraine in the hills of the Carlton-Yamhill AVA.
Once you have a property, you need someone to run it, and instead of bringing in one of their many prominent winemakers or managers from throughout the company, they looked at the community and found a true gem, Eugenia Keegan.
A California wine native, growing up on vineyards in Sonoma, the dynamic red head moved to Oregon almost 15 years ago to make wine and work within the industry, founding Tsarina Wines, her own Keegan Cellars and managing Four Graces Winery. The first few releases of Gran Moraine wine have come out in the past few years, as the property was acquired in 2013, bringing Keegan on in 2014. With two different Pinot Noir wines from their estate vineyards, Gran Moraine Yamhill-Carlton and Estate Reserve, each showcases the true essence of Oregon Pinot Noir and how in a very short distance the flavor profiles of the grapes can produce dramatically different wines. Believing in a hands off approach, the wines have consistency of style but very different profiles with the Estate Reserve delivering elegant layers of ripe cherries, earthy mushrooms, rose petals, black tea and spice, a classic Oregon Pinot Noir. Available via their website for $60.
Cattle rancher Peter Pfendler planted the first vineyard on the family's Sonoma Mountain ranch near Petaluma with the goal of creating small production, hand-crafted wines. Sadly, cancer struck and his dream of creating Pfendler Vineyards was left in the hands of his gracious and lovely wife, Kimberly Pfendler. In 2007 she opened the winery with the goal of making world-class, elegant wines from her family's mountain property in the Sonoma Coast AVA. Thanks to the diversity of the four vineyards the family manages in the region, the winery is able to produce layered and complex cool climate Pinot Noir and Chardonnay. Bright and juicy, the Pfendler Chardonnay is filled with crisp apple, pear and honeydew melon flavors, melding with freshly squeezed lemon, crushed stone and crème brulee notes. A special wine from a special place, available via their website for $38.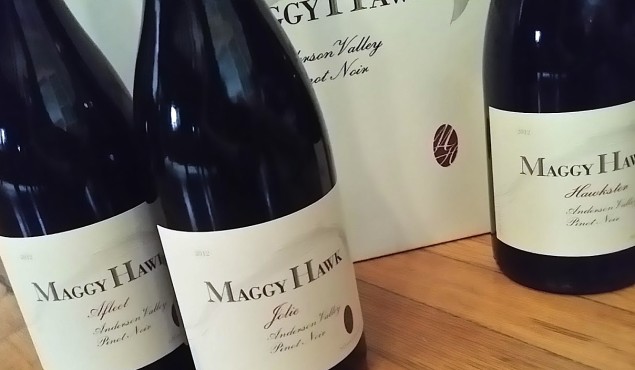 Elizabeth Grant-Douglas of La Crema, WindRacer and Maggy Hawk got an early start on learning the art of making wine in her family's Niagara Falls, Canada home, watching her father make wine in their basement. After working at wineries in Canada and Washington State she arrived in Sonoma with a focus to make stellar cool climate wines from some of the best regions in the world for it, Sonoma and Mendocino, with her Maggy Hawk wines coming strictly from elegant Anderson Valley fruit. The winery, established by Barbara Banke of Jackson Family Wines in 2006 was born out of her love of race horses, and her prize winning thoroughbred, Maggy Hawk.
Each luscious and distinct wine is named after a horse born to Maggy Hawk, including Jolie, Afleet, Stormin' and Unforgettable, and her sire, Hawkster. Each unique and expressive, much like the horses they were named for, these wines showcase why this part of Northern California is so ideal for growing premium quality, earthy, fresh and elegant Pinot Noir. Wines are available through their website via allocation.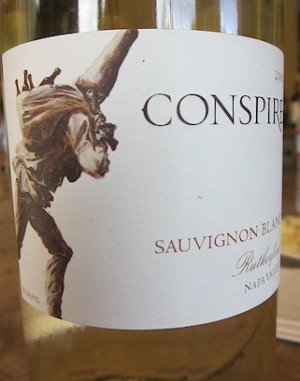 In addition to Amy Aiken's stellar Meander Cabernet Sauvignon, the truly delightful and determined winemaker produces one delicious Sauvignon Blanc! Conspire comes from Rutherford AVA fruit, producing concentrated small berry clusters of aromatic fruit. Filled with white flower, soft herbs, white peach and citrus notes the balanced, refreshing wine is ideal for showering mom with love over an al fresco dinner. $28, available via her website.
In 2004 Ntsiki Biyela joined Stellekaya is South Africa after working in Tuscany at Petra. When she did she became the country's first black female winemaker in the country. Though she had never tasted wine until she was awarded a college scholarship for oenology, she quickly fell in love with the process and product, specifically Sangiovese. Her boutique winery in Stellenbosch, South Africa speciailizes in various blend including Stellekaya Orion, a Cabernet Sauvignon, Cabernet Franc & Merlot Bordeaux blend, Hercules, a blend of Sangiovese, Cabernet Sauvignon and Merlot. Hercules is available for delivery through Houston Wine Merchant here.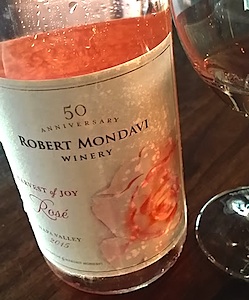 Just in time for Mother's Day Robert Mondavi Winery delivers their very limited production Harvest of Joy Rosé made by two very dynamic women, Director of Winemaking Geneviève Janssens and mom-to-be, Winemaker Megan Schofield who leads the wineries Burgundian wine program. This special wine was made exclusively for this year only as Robert Mondavi Winery celebrates their 50th anniversary in Napa Valley. The dry Rosé was the very first wine Mondavi made in that first year, produced from Gamay fruit. Though the variety is not common in Napa today Schofield was able to source a small amount to produce this fresh, juicy wine perfect for summer afternoons celebrating mom. The wine is just now becoming available in small quantities, for a limited time via their website for $35. And, if you are planning to be in Napa Valley this summer, make plans to attend the 50th anniversary celebration at the winery on July 16. I have a feeling this is one party Napa Valley wine lovers will not want to miss!
Stewart Cellars is focused on family, producing robust Napa Valley wines. Founded by Texan Michael Stewart, who sold his Houston based company to start the winery in 2000, bringing in son James Stewart as president, daughter & SMU graduate, Caroline Stewart Guthrie and her husband Blair Guthrie as Assistant Winemakers, who met in 2009 while working harvest for Paul Hobbs. With the help of Consulting Winemaker Paul Hobbs, the team celebrates the best of Napa Valley in wines like their 2013 Stewart Napa Valley Cabernet Sauvignon ($68) and 2013 Stewart Nomad ($200) from fruit grown on their Pope Valley estate, on the other side of Howell Mountain, as well as vineyards from some of the finest growers in Napa Valley, Jan Krupp owner of Stagecoach Vineyard and Andy Beckstoffer, sourcing fruit from his Las Piedras Vineyard outside St. Helena. Masculine, bold wines, yet with a delicate touch and a true sense of place. Both wines available via their website.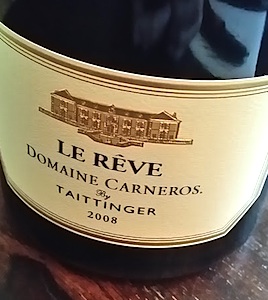 Founded by the Taittinger family of Champagne, Domaine Carneros sparkling wines express their noble French heritage with pure California panache, with the delicate and elegant touch of America's Doyenne of sparkling wine, Eileen Crane. With the winery since the beginning, and with many others in the region before that, Eileen has mastered the art of crafting high quality, traditional method sparkling winemaking, showcasing the winery's pristine, sustainably grown grapes from estate vineyards. An easy everyday go to filled with crisp red apple, citrus and stone fruit, their current release, 2011 Domaine Carneros Estate Brut showcases the freshness of the cool climate Carneros fruit. Rounder, richer and simply delicious, Domaine Carneros 2008 Le Rêve Blanc de Blancs is a classic tête de cuvée produced from hand selected 100% estate-grown Chardonnay. Filled with lemon curd, lemon zest, brioche and stone fruit notes the beautifully textured sparkling wine will delight any happy mom to receive it. The Estate Brut is available at Total Wine & More for $29, the Le Rêve Blanc de Blancs is available via their website for $110.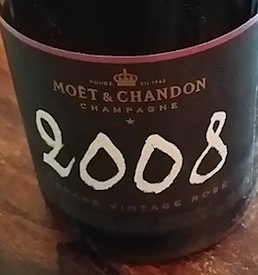 To create a Grand Vintage Champagne conditions have to prove to be remarkable enough to let the wine shine on its own as a single vintage year Champagne. Traditionally Champagne is blended from several years to create a non-vintage House style. 2008 was such a year for Moet & Chandon, releasing their 2008 Grand Vintage Rosé ($100) marking the 41st vintage Rosé release since it's first in 1920. Blending predominantly Pinot Noir with Chardonnay and Pinot Meunier and aging the wine for 7 years prior to disgorgement, and another 6 months after, creating a berry, cherry and mandarin layered Champagne with wild rose and brioche notes. Delivering maturity and complexity, crafted with elegance from Moet chief winemaker Benoit Gouez as his best expression of the vintage. Leaving the vintage year wines in the hands of Benoit, Winemaker Elise Losfelt, a 6th generation winemaker who joined the prestigious property working under Benoit in 2012, works on the non-vintage wines. From the South of France originally, Elise's grandmother was a winemaker in the region during a time when there were no other women, making her quite focused to prove her skills. This determination and drive was passed down to Elise's mother, also a winemaker in the South of France and Elise, who continues this with Moet in wines like their Moet & Chandon Rosé Impérial, a fresh and juicy sparkler filled with wild strawberry, bing cherries and white pepper notes. The new 2008 Grand Vintage Rose is arriving in Dallas now, the Rosé Impérial is available at Spec's for $55.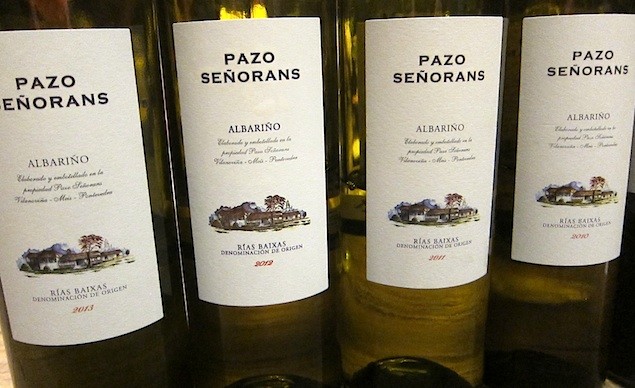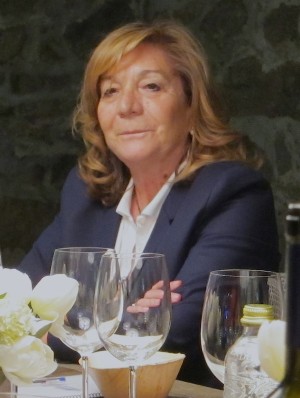 Marisol Bueno and Javier Mareque of Pazo Señoráns bought their property in the northern sub-zone of Val do Salnes, very close to the sea in a coolest part of Rias Baixas.  Mareque, a doctor, wanted to have something of his own in the land where he grew up in, raising his children as he was raised. They moved into a 14th-century home filled with kiwi trees, a popular crop for the region at the time. Knowing that the vast property had to be able to sustain itself, Bueno stepped in to manage property which also included a few vines of Albariño growing for the family's personal consumption. However, she quickly realized that wine could be a more profitable crop than kiwi and replaced the trees with vineyards, starting their highly successfully winery. Shortly after, Bueno was approached by other growers to work with the Spanish government and establish a D.O. After a long and tedious process, they were successful. Rias Baixas D.O. was established in Galicia in 1988. Bueno was quickly named president of the Rías Baixas regulatory body, a nod to the strength and power held by the women in this region. Indecently, though Bueno continues to be actively involved in every operation at the winery, her Director of Winemaking is also a woman, Ana Quintela. Pazo Senorans is available at Pogo's for $24.
Get the SideDish Newsletter
Dallas' hottest dining news, recipes, and reviews served up fresh to your inbox each week.