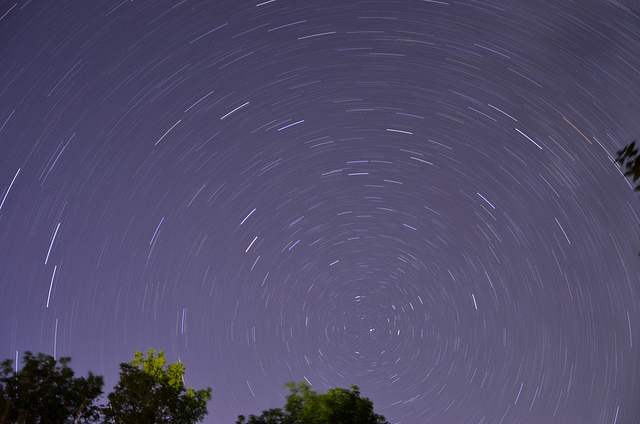 Stars Or No Stars: Food For Thought
Today's conversations about The Dallas Morning News' review, which stripped Lucia of one star, have primarily circled around questions of the star ranking system. It has its defenders and detractors. Beth Rankin's response in the Observer, which questions and criticizes the star system, makes important points about the role of a food writer, the nature of food writing, and the fundamental importance of crafting a story—she speaks beautifully to the reasons reviews are long and visits multiple: one is trying to capture a complex organism. Stars, one can see, are a blunt instrument for that, and beyond arguing the superiority of a five-star versus four-star system—or even the greater finesse of half stars—the point is usually that a star system is a distraction.
The debate about stars brings to the fore another element that's less talked about. A restaurant is a complex organism, but also one that evolves. A restaurant has a life and longevity beyond the duration of a symphony performance or a play. Restaurants can change chefs, change hands. In Dallas, the recent shifts in lead chef spots in high-profile restaurants has been noticeable. But even without such external changes, there can be a shift in focus, the flagging of creativity, or the kindling of a rising star. This is why we have re-visits. (And why, at times, they make up half or more of an issue's reviews.)
In a publication with a star system, the stakes are high. The adding or shedding of a star is not something to be taken lightly. The restaurants are often in the city's top tier. The reasons matter. If they did not matter—the restaurant, the reasons—one would not be writing the review. (Though perhaps horribly cold comfort for the chef to think: This place matters enough that one should care about the finer details.) These reviews can be—and often are—making a larger point. Often, when stars are extinguished, one feels the care, the stepping back.
I'm thinking of New York Times restaurant critic Pete Wells' recent review of Thomas Keller's Per Se, which he docked of two of its four stars. That careful stepping is clear even in the greater gravitas, the greater writerliness of the opening. It is hot water. In terms of splash, the review was second only to his searing review of Guy Fieri's Guy's American Kitchen and Bar in 2012.
In many ways, the star ranking can be maddening. (I say this as someone who has written for publications that used them and that did not.) There is also simply the larger question of how one picks restaurants to review in the first place. It's a question I often get. (And a chance, here, for me to partially answer it.) For me, in many ways, the Newcomer picks itself; it is a question of timing and prominence. Then there are the restaurants that play a particular role in a neighborhood. The fervor with which people make suggestions about their favorite neighborhood joints makes that larger point beautifully. Los Angeles Times food critic Jonathan Gold will say that if a place makes one dish better than any other place in town, it's worth writing about. And in his writing about the melting pot of Los Angeles, he has raised that kind of intimacy with hole-in-the-wall superlativity to an art form. A review might be a case study of a trend or a comment on what dining is and means. And then there are times when a review register perceived shifts or changes, writes about interstices and evolutions. Ultimately, with or without stars, the point is always the reason. And only the words can tell you the reason.