I love Oregon, I love Willamette Valley and I do love Pinot Noir. I have been traveling to the region for years, even before meeting my Portland-raised husband, falling for their laid-back, welcoming, atmosphere, and all of those beautiful wines.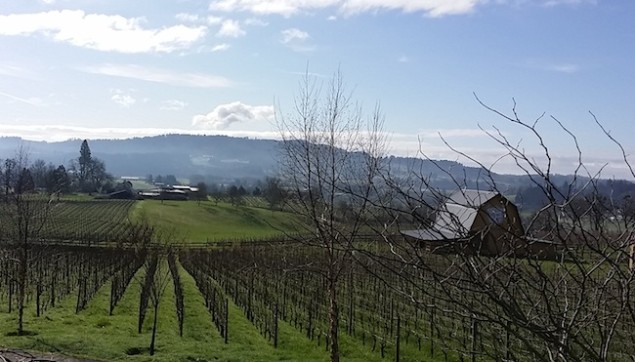 Tasting at wineries like WillaKenzie, named after one of the dominant soils types of the region, Adelsheim, Lange, Domaine Drouhin and Bergstrom on some of those early trips you could sense how special this place was, and why so many winemakers are drawn to the cool climate region influenced by its close proximity to the Pacific, ideal for making stellar Pinot Noir. Unlike some of their neighbors to the north or south, Willamette Valley is Pinot Noir country, and instead of trying to plant 10 different varieties to see which one might be the best, they plant 10 different clones of Pinot Noir, adapting each to the Jory or Willakenzie soils of each AVA from the Dundee Hills, Newberg, and Chehalem Mountains not far from Portland, and south to Eloa-Amity Hills near the state capital of Salem.
Tasting rooms like Alexana highlight the soils of the area, creating gorgeous, artistic displays of what some might just consider simply to be the ground that they walk on. But the soils are what makes each wine in the region distinct, and what draws stellar winemakers to the region. If you love Pinot Noir, want to be in America, and you want to make an Old World style wine, showcasing the earthiness, elegance and refinement of the beautiful grape, you are probably looking at Willamette Valley to start your winery. Which is what has brought well known wine brands like Burgundy's Joseph Drouhin & Louis Jadot to Tony Soter & Ste. Michelle Wine Estates, and in recent years, Jackson Family Wines, to the state to buy land and make wine.
Over the years I have found favorites and I tend to revisit them when taking friends to the region, tasting new vintages, and appreciating how the wines have changed as vines have gotten older, creating more concentrated, elegant wines. Last fall, however, I had the opportunity to attend their celebrated wine auction, ¡Salud! Auction benefiting Tuality Healthcare Foundation, as a guest of the event. This was an opportunity to taste over 50 different producers at the annual philanthropic event to raise funds to bring healthcare and improved education to the workers and their families in the region. Similar in philosophy to another favorite wine auction, Auction Napa Valley, but different in their approach.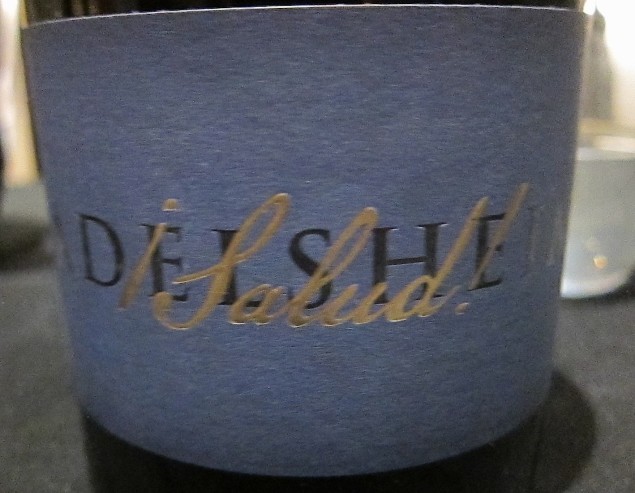 ¡Salud! Auction is a quick 2 day celebration of wine, bringing 50 hand selected wineries of the region together to auction off a special ¡Salud! Cuvée, or blend, created specifically for the event. Often this is a wine that otherwise wouldn't be made. As David Paige, winemaker for Adelsheim said of his 2014 ¡Salud! Cuvée , a blend of fruit from Calkins Lane and Quarter Mile Lane, "these are two vineyards that would never be blended together, however ¡Salud! gives winemakers an opportunity to play and create, and blend something nontraditional." And, for the wine enthusiast, auction worthy and stunningly delicious.
This past year, ¡Salud! 24, at the historic Ponzi winery, the 50 selected wineries auctioned off 10 cases to the highest bidder in the Friday evening barrel auction. The walk around event, with old favorites, like Adelsheim, Stoller and Soter, dotted between new finds like Dukes, St. Innocent and Resonance, each with the winemakers (many also the owners) pouring their esteemed cuvées, talking wine and Willamette Valley history to some of the 400 attendees this year.
Charming, renowned and well storied, Jacques Lardiere, winemaker with Maison Louis Jadot in Burgundy for 42 years, arrived in Oregon just a few years ago to begin the Resonance label for the iconic Burgundy producer. The 2013 vintage was the first for the winery using fruit from their Resonance Vineyard in the Yamhill-Carlton AVA. The project, a huge change and step away from their Old World heritage, will showcase the best of Pinot Noir in the New World, and is the first venture outside of France for Jadot since its inception in 1859, and the first vineyards purchased outside of France since 1826. However, the dry farmed vineyard on its still original rootstock will create elegant, Burgundian style, earthy Pinot Noir, much like that of their French home. And, Jacques is the ideal front man as his energy and enthusiasm for their work is contagious, and the wine is refined, elegant and quite special.
Generous, humble, and ever a Texan, Fort Worth born and raised Rollin Soles greeted guests with a tip of his cowboy hat and a warm handshake while pouring a sampling of his estate Pinot Noir. A young wine, as his 2014 still had another 4 or 5 months in the barrel to age before bottling, so the barrel tasting was more a nod to what is to come instead of what is to be right now. Followers of Rollin, and his ROCO Wine, had no fear though that the ripe red fruit and somewhat spicy wine today will become something quite special tomorrow.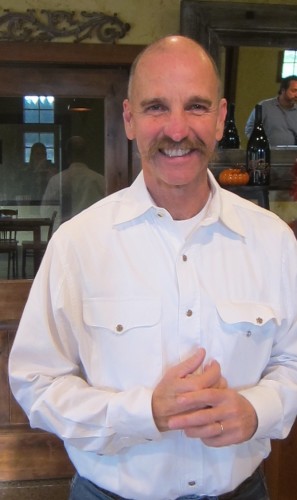 The winemaker, who made a name for himself working in the region as Co-Founder/ Winemaker for Argyle over 28 years ago, started ROCO with his wife Corby Stonebraker-Soles, after stints in Burgundy, Australia, Napa and Washington, after moving from Texas to follow his dream of making wine for a career.
He started the winery in 1987 with Corby after they purchased their first vineyard in the Newberg hills. Over the years they have become a trusted producer of well integrated, inviting and balanced wines. The couple, who also served as chairs for this year's auction, with Corby taking a big lead in making sure each and every detail was managed perfectly, craft pretty wines, in color, aroma, structure and flavor, showcasing the elegance of the land and the unique terroir they have to work with.
I visited with Rollin at the ROCO tasting room in Newberg after the ¡Salud! Auction had concluded, tasting through the whole portfolio of current releases to understand the wines further. Within a few sips, the freshness, balance and refinement of the wine is further highlighted, as the goal is to showcase the land with little manipulation and winery influence. Bidders seem to approve as the ROCO lot received one of the highest barrel auction bids of the event.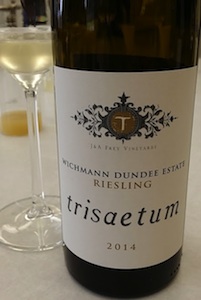 An hour into the barrel auction event on Friday night hopeful guests may have felt a bit defeated by one lot in particular as early in the evening the lot from Trisaetum was marked "sold" meaning the top bidder automatically gave $10,000 to ¡Salud! for the Pinot Noir.  And, though they were a lucky bidder, they didn't get the only incredible wine that Owner/Winemaker and Artist James Frey and his wife, Andrea, have to offer.
Andrea and James Frey had visited Willamette from their home state of California during their college years, deciding before they actually even knew each other that Oregon was where each wanted to live an raise a family. As luck would have it, they met in grad school in Arizona and realized their similar dream to live in the state, moved to the region in the early 2000's, naming the winery after their two children, Tristan and Tatum.
Though Willamette is Pinot country, the couple decided when starting their Trisaetum Winery in 2003 that they would focus also on producing Riesling, in an Old World style with New World techniques. Early on as the region developed Riesling was a very popular variety, especially with producers like Adelsheim, Chehalem and Eyrie, but faded a bit as Pinot Gris became more popular. Thankfully, when the Freys began they made it a focus, offering 8 different Riesling wines in both a dry and off dry style, showcasing the nuances, and rustic nature of the mineralic white.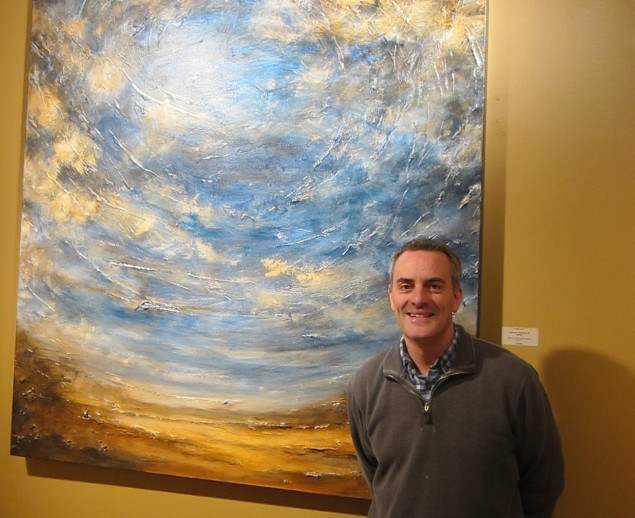 Detailed yet whimsical, artistic yet scientific, the both a right brained and left brained James Frey is filled with "free for all" passion, and close nit philosophy. An accomplished photographer and painter, James now looks at every lot of wine and plot of land as another color he is able to use in the canvas of that wine growing year. Each technique, from fermenting in barrels, concrete eggs or stainless steel, to allowing certain finished Riesling wine to include a small percentage of residual sugar, to growing his grapes in volcanic verses sedimentary soils, becomes a different color on his ever changing painters palate. Through tasting, blending, tasting, blending, over and over again, he is able to create high quality, elegant Riesling wines that highlight the best of the region, balancing fruit with minerality, freshness with acidity. Special wines from a special place. Trisaetum 2014 Riesling was the number 3 wine in the top 100 wines in the world for last year's Wine Enthusiast Top 100 listing.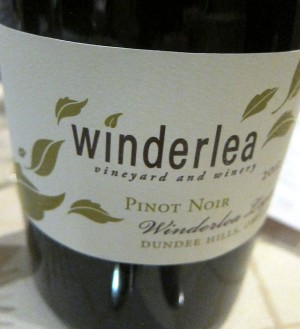 Joining old friends Bill Sweat and Donna Morris of Winderlea Vineyards at the ¡Salud! Live Auction Gala was a joy, as the dynamic couple joyfully celebrated this opportunity to give back, as they have done since founding their winery. The couple is a member of the ¡Salud! Vintners Circle and a portion of the fees generated from their tasting room is donated back to ¡Salud! each year (to date over $150,000.) Bill and Donna purchased their Dundee Hills vineyards in 2006 after leaving the financial world in Boston, to pursue their passions in winemaking.
However their stellar 20 acres of vineyards were some of the earliest plantings in the region, dating back over 40 years. When they arrived they immediately began the process to change the farming practices for the winery, quickly moving to sustainable farming, going through the process to become Demeter Certified, which they achieved on Earth Day 2016, just a few weeks ago. Though their earthy, strawberry and cherry filled 2014 ¡Salud! Cuvée was a beautiful bottle, crafted from three blocks of vines from their Dundee estate as well as the Meredith Mitchell Vineyard in McMinville, our table let out a slight happy gasp as the couple opened an older vintage Winderlea Dundee Hills Pinot Noir. Beautiful wines showcasing the volcanic Jory soils of Dundee.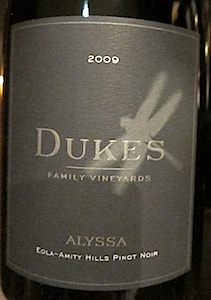 A completely new find for the night came from Dukes Family Vineyards, a winery built on the celebration of great food and wine, enjoyed over long dinners filled with lively conversation. Farmed with a commitment to the land, with low impact, sustainable practices in the Eola-Amity Hills AVA. The wines, influenced by the Willakenzie soils (silty-clay loam & sandstone) and Yamhill (silty loam and volcanic soils) create bold, expressive and concentrated wines with the character of the region. Family owned, small production, special wines.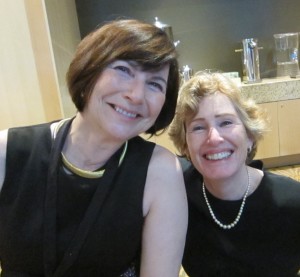 Big news occurred recently for Jackson Family Wines with the announcement that they are acquiring Penner-Ash from famed Willamette Winemaker Lynne Penner-Ash, however my favorite of the Jackson Family properties in the region continues to be the premium quality Gran Moraine wines in Yamhill-Carlton AVA, led by the dynamic and engaging Winemaker, Eugenia Keegan. I wrote of Eugenia and their Gran Moraine wines in my Mother's Day post a few weeks ago. Their current Gran Moraine Estate Pinot Noir is an earthy, ripe and balanced wine with layers of ripe cherry, strawberry, rose and lilac, black tea and spice with texture and complexity.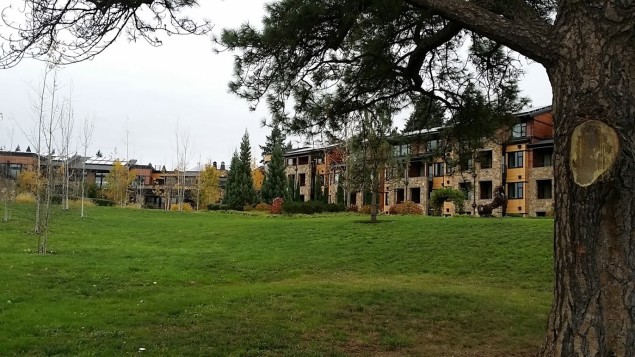 The annual ¡Salud! event takes place the middle of November over a Friday and Saturday evening. The 24th annual event included a stay and Saturday gala event held at the Allison Inn and Spa in Newberg, overlooking their property vineyards and chef's garden. Though winery tasting opportunities are the focus of most traveling to the valley, a relaxing afternoon at the Allison Inn will make it difficult to find a reason to leave their tranquil grounds.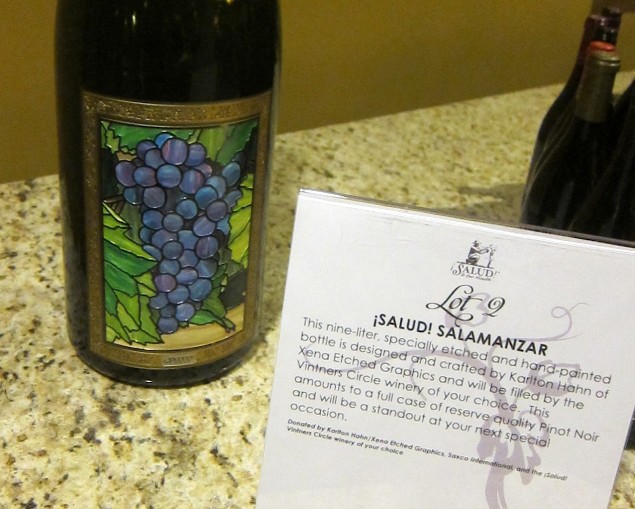 Monies raised through the auction events are donated to the Tuality Healthcare Foundation, bringing medical and health education projects and programs to the local communities of Oregon. ¡Salud! donates around $630,000 to the Foundation each year, bringing programs like flu vaccinations, dental procedures, medical clinic visits and wellness screenings to those most in need in the community. This November 2016 ¡Salud! will celebrate their 25th anniversary. Tickets and information for the annual event are available now on their website. Not only is the event an incredible opportunity to interact with some of the best winemakers in the Willamette Valley and taste their special wines, but also do good for those in the community that often help ensure each and every bottle is able to be produced.
Get the SideDish Newsletter
Dallas' hottest dining news, recipes, and reviews served up fresh to your inbox each week.