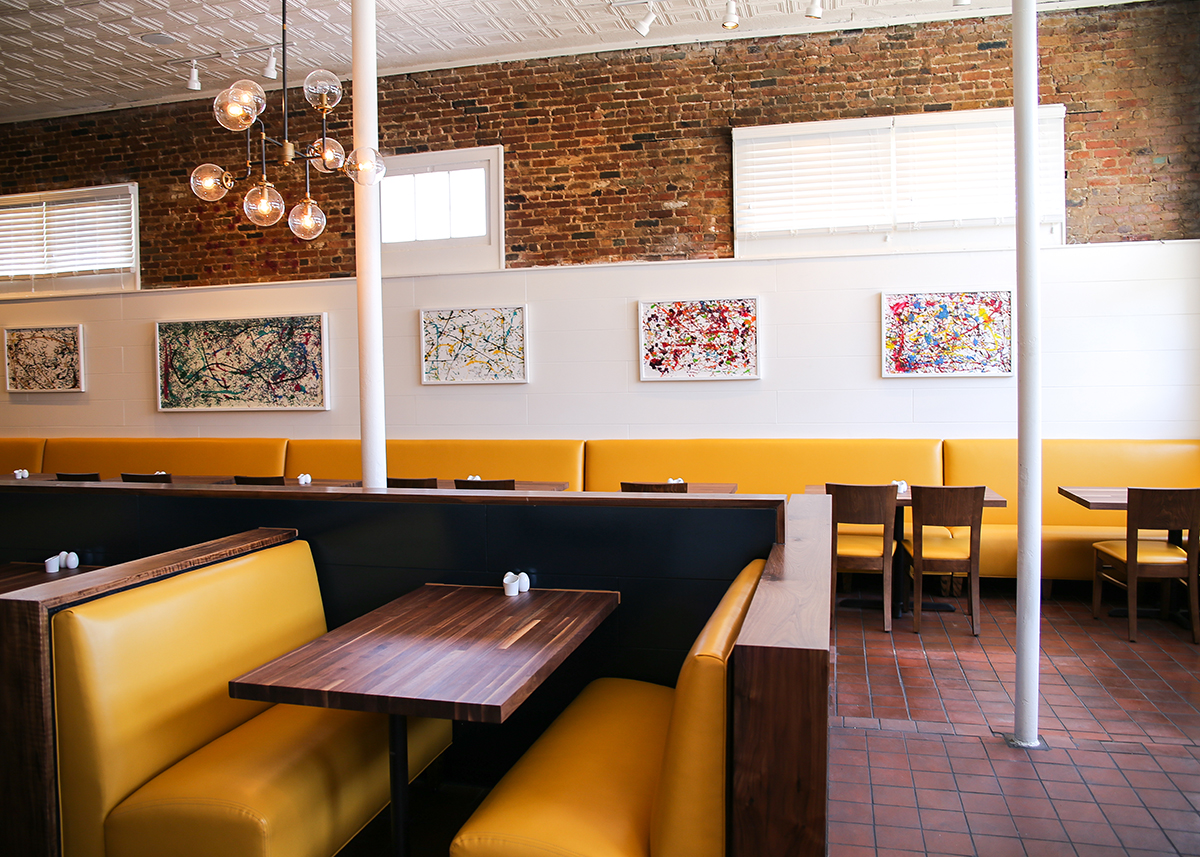 A Sneak Peek Inside Street's Fine Chicken
The restaurant is slated to open in mid-May.
News broke in January that the original Black-eyed Pea, located on Cedar Springs, would close and be transformed into an upscale fried chicken restaurant called Street's Fine Chicken. Since then, more news regarding the concept from Gene Street and his son, Marco has surfaced.
While fried chicken is undoubtably the star of the menu, other standout dishes include chicken lollipops assembled out of drumsticks rolled in a Grand Marnier horseradish molasses; the Sin Killin' thigh sandwich served on a ciabatta bun with a flame-grilled and marinated boneless chicken thigh topped with Havarti cheese, escabeche red onions, roasted tomato, arugula, and peri-peri pepper aioli; black-eyed peas; pimento cheese fritters; and chicken-fried steak.
The original Black-Eyed Pea bar is still intact. Marco Street explains that his father, Gene, purchased the vintage wooden bar from San Francisco in the late 1960s, early 1970s. Street tells me that along with a curated selection of draft beers, the restaurant will offer a variety of craft cocktails, with an emphasis on vodka and bourbon.
Street's Fine Chicken is still under (minor) construction and is slated to open on Monday, May 16.
We got a look at the space this afternoon. Scroll down for a look inside the space.