I recently heard a conversation from some folks in the wine and food industry about how red wine should always be more expensive than a white wine—because the red wine was always going to be better. While a great glass of red is certainly something to be celebrated, it isn't always the best. Especially during warmer months of the year that beg for refreshing, delicious and light white wines. Here are a few incredible white wines to consider this season. (A few bottles were sent for editorial consideration.)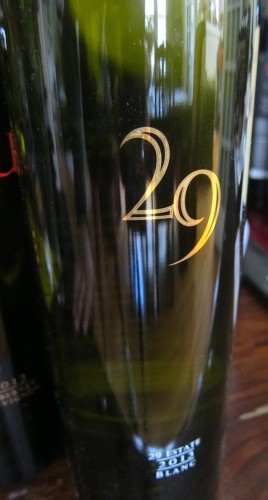 Sauvignon Blanc can run the gamete, from very dry to very fruity, grassy to ripe grapefruit filled, steely to creamy. And, somewhere in the midst of all of those styles are some stellar wines. Vineyard 29 celebrates this with both their Cru Sauvignon Blanc, and their stunning Vineyard 29 '29 Estate' Sauvignon Blanc. Crafted with expertise by Director of Winemaking Keith Emerson and Consulting Winemaker, Philippe Melka, both wines are designed to allow the vineyards to shine. Cru Sauvignon Blanc ($54) employs different techniques to allow the fruit to shine, including partial aging in new and used French oak, stainless steel and concrete egg to create a fresh and delicate wine filled with tropical fruit, tangerine and apple notes. Vineyard 29 '29 Estate' Sauvignon Blanc ($150) is one of the most elegant and delightful wines I have tasted in recent months. From carefully managed vines grown in the hills above St. Helena, hand picked, fermented and aged 20 months in new French oak, the rich and luscious wine melds Meyer lemon and crisp green apple with caramelized pineapple, butterscotch and ripe mango. Though often the variety is best served very cold, allowing the '29 Estate' Sauvignon Blanc to be served with the chill taken off allows the nuances and aromas of the delicate and delicious wine to shine. Both wines available via their website through allocation.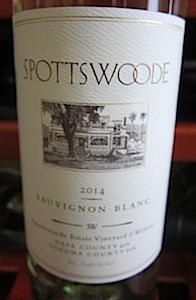 Spottswoode Winery, known better for their elegant and refined Cabernet Sauvignon, also presents a beautiful Sauvignon Blanc option from Northern California. Blending fruit from both Sonoma and Napa, both valley floor and mountain fruit, and fermented in small stainless steel barrels, new and used French oak, and concrete eggs, Spottswoode Sauvignon Blanc is refined and elegant with beautiful texture, balance and structure. Filled with white flowers, tropical guava and mango and juicy citrus, the lively wine is ideal for summertime sipping. $40, available at Pogo's.
The Mayacamus Mountain Range that runs through Sonoma, Napa and Lake County is the home of Capture Winery. Started in the early 2000's by Denis and May-Brit Malbec who left their native Bordeaux, where Denis was cellar master for Chateau Latour, to follow their dreams and make wine in California. They settled in the region to craft Bordeaux style wines with character. In 2014 Jackson Family Wines purchased the winery, further developing the vineyards in the now recently created Pine Mountain-Cloverdale Peak AVA, knowing the Mayacamus Mountains volcanic soils were ideal for growing Bordeaux varieties that would create intense, textured and elevated wines. Their two Sauvignon Blanc wines are crafted in celebration of the vision the Malbec's. Capture Tradition Sauvignon Blanc ($30) highlights freshness and fruit, with nectarine, lemon-lime and pear notes. Their Capture Les Pioneers Sauvignon Blanc ($45) is slightly more austere, blending fruit from both Lake County and Sonoma County Estate Vineyards and using almost 50% / 50% stainless steel and neutral oak fermentation to create a slightly rounder, more textured wine embodying the character of the wineries founders. The beautiful wines are available via their website. Sadly, I learned just this morning that founder Denis Malbec was tragically killed in a car accident over the weekend. Our best goes out to his family.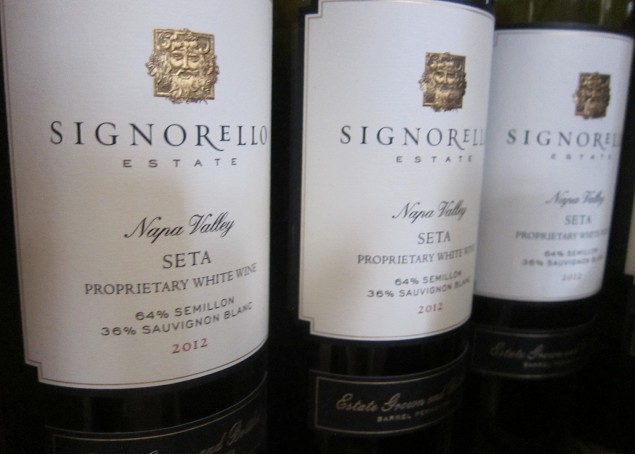 "Seta" is Italian for "silk," which describes the Signorello Estate white blend of 60% Sémillon and 40% Sauvignon from their estate vineyards, just up from the Napa River, beautifully. Lemon curd, caramel, pineapple and honeycomb with a touch of crushed stone minerality for an elegant and textured wine. Very small production, about 200 cases, for $70, available via their website.
Château Carbonnieux 2013 Grand Cru Classe de Graves from Bordeaux's Pessac-Leognan region blends Sémillon, Muscadelle and Sauvignon Blanc from clay and limestone filled soils, creating a wine filled with crushed stone, wild herb and lemon-lime citrus notes. Fresh and crisp, ideal for summer. $45, available at Spec's.
From Washington, Pepper Bridge Sauvignon Blanc is also very tiny production wine, about 300 cases, from their Les Collines and Seven Hills, Walla Walla vineyards. Reminiscent of some of the classic Sauvignon Blanc flavors, like gooseberry, citrus, guava and passion fruit, the lively wine is refreshing and inviting. Available through the website.
Also from Washington, the hot summer days and cool nights of Walla Walla are ideal for Bordeaux's other white grape, Sémillon, made into a single variety wine by Pepper Bridge's sister winery, Amavi. Crafted from sustainably farmed estate grown fruit the honeysuckle, honeydew melon and citrus filled wine perfect for summer pasta or fish dishes, or even a spicy curry or Thai dish. $24, available via their website.
Above St. Helena, Napa Valley on Spring Mountain Stony Hill Vineyards has been growing Riesling for over 60 years. Though the yield, and production, are low, the fruit delivers amazing elegance and freshness, with a dry yet very floral and fruity palate. As the yields from their vines on Spring Mountain have gotten so low, they also blend in about 40% Carneros grown Riesling fruit creating an overall balanced wine with great acidity. $30, available in very small quantities via their website.
From the hillsides and mountains of Alto Adige, Italy a beautiful marriage takes place between Riesling and Schiava resulting in one of the most interesting and delicious white wines know as Kerner. Filled with white flowers, lime blossom, ripe mango and stone fruit creating a wine that has great texture and richness. Castelfeder Lahn Kerner ($25) and Abizzia di Novacella Kerner ($20) are two favorites, carried locally at Jimmy's and the later at Wine Poste.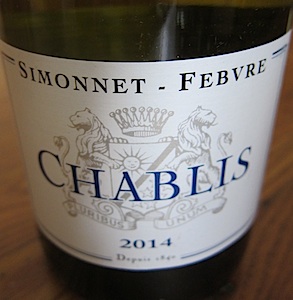 Steely, mineral rich, expressive Chablis, from France (not the stuff that used to come in a jug,) symbolizes how special the Chardonnay variety can be. Simonnet-Febvre proves that you can also find one for a very good price as well. Though the prestigious winery produces about a dozen Premier Cru and Grand Cru Chablis wines, their entry level Chablis is fresh, crisp and inviting with layers of golden apple, ripe pear, crushed stone and soft herbs. $21, available at wine.com.
The historic Hyde Vineyard in Carneros has 44 distinct vineyard blocks, each revealing different nuances for the Hyde-Wente Chardonnay clones planted in the soils. Patz & Hall celebrates this with their Hyde Vineyard Chardonnay, showing how the low yielding fruit thrives in the well draining, sand & clay loam soils, revealing intricate layers of sweet baking spices, like nutmeg and clove, melding with orange blossom, lemon zest, golden apple and toffee. Beautiful wine from one of Sonoma's most famed properties. $60, available at Sigel's.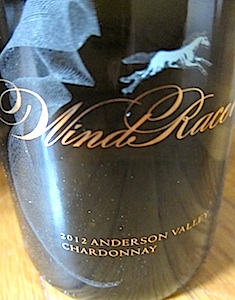 I have expressed my love for Pinot Noir from Anderson Valley, CA before, but they are not to be outshone by their sister variety, Chardonnay, as we often find where great Pinot grows, so does Chardonnay (as Burgundy taught us.) WindRacer Winery, a part of Jackson Family Wines Spire Collection, celebrates the cool climate, heavily influenced by the Pacific Ocean and the Navarro River in their refined Chardonnay and Pinot Noir wines. Their WindRacer Chardonnay melds fresh acidity with juicy golden apple, melon, and brioche notes. Well textured and balanced, enhanced by 14 months of French oak aging, of which just a small portion is new, rounding out the palate without adding a great deal of additional flavor and aroma. $40, available via their website.
The famed Sangiacomo Vineyard on the Sonoma Coast enjoys the cooling influence of the Ocean breezes and the Petaluma Gap year round. La Follette works closely with third generation vineyard farmers, brothers Mike & Steve Sangiacomo and brother in-law Mike Pucci, to ensure their selected vines within the vineyard are farmed precisely to their regulations, producing Chardonnay fruit that is highly concentrated and complex. La Follette Chardonnay leaps from the glass with green apple, pear and pineapple notes wrapped around lemon custard and toasted spice notes. $38, via their website.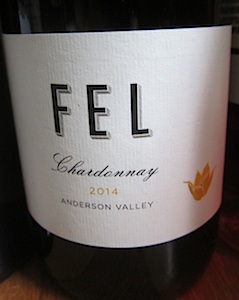 From Anderson Valley, FEL Wines celebrates this cool climate, maritime influence in their FEL Chardonnay. Filled with white peach, citrus and orchard fruit notes with a rich creaminess that creates a luscious, yet balanced finish. $30, available at Pogo's.
Mountain fruit from the rocky terrain of Sonoma Mountain is the ideal location for growing mineral rich, beautifully balanced Chardonnay for Three Sticks. Their Three Sticks "One Sky" Sonoma Mountain Chardonnay is layered with ripe tropical & stone fruit and citrus notes, blended with layers of crushed stone and earthiness. A complex and refined wine that makes you think, as each sip reveals new flavors and dimensions. $50, available via their website.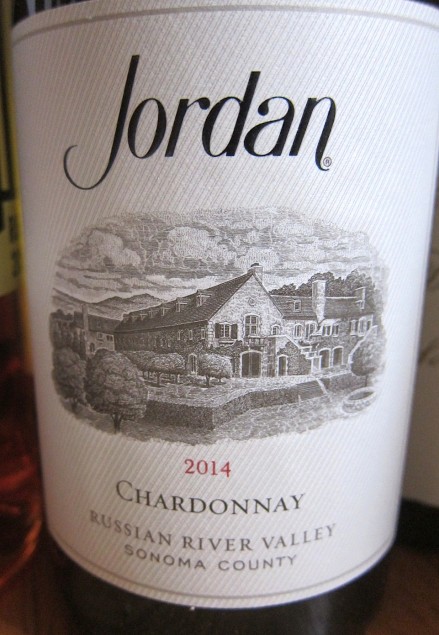 Russian River delivers some of the most ideal conditions for growing great Chardonnay and consistently, vintage to vintage Jordan Winery is a constant go to for high quality, well produced Chardonnay with a Burgundy style in a California profile. Filled with white peach, apricot and lemon peel, the juicy delivers year after year. $30, available at Total Wine & More.
Though your first thought may be Pinot Noir when you think of Willamette Valley, Chardonnay, Riesling and Pinot Gris from the cool climates of Northwest Oregon thrive throughout the region. Willamette Valley Vineyards Chardonnay highlights this with a fragrant and inviting wine filled with toasted hazelnut, ripe fig, pear and pineapple. $45, available via their website. (If you want to try a few of their other whites, the mineral rich, floral Riesling and juicy, apple, star fruit and spice filled Pinot Gris are available at Spec's.)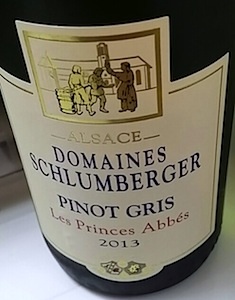 Domaines Schlumberger Les Princes Abbes Pinot Gris from Alsace, France highlights the earthiness that a Pinot Gris from France can have. Though the fruit is apparent, it isn't dominant as in some Pinot Grigio wines, especially New World offerings. Filled with notes of nectarine, quince, wet stone and crystalized honeycomb, the complex wine is perfect for pairing with roasted duck or pork tenderloin. $19, available at Goody-Goody locations.
With the first sip of Assyrtico your mind and palate will transport you to the land of white washed homes with ocean blue rooftops looking out on the deep blue waters of the Mediterranean Sea,. The Greek island of Santorini proves this crisp, clean and very high acid white can also be subtle, refined and elegant, if cared for properly. Sigalas, one of the oldest wineries in the region, highlights the volcanic soils of the island with an earthy, mineral rich wine filled with ripe lemon-lime, crushed stone, and a touch of saltiness from the influence of the continuous driving winds across the island from the Sea. $25, available at Total Wine & More.
Though not as much of a Conundrum today as it was 25 years ago with the playful blend of varieties was originally introduced by the Wagner family, the team behind famed brands like Caymus and Belle Glos. Conundrum White includes a mix of varieties like Riesling, Pinot Grigio and Chardonnay, but what the mix is exactly is not disclosed, nor are the amounts of each variety. You see the conundrum. The result though, quite consistently, is a fresh, juicy, floral and citrus filled wine that pairs beautifully with spicy Thai or Asian cuisine or afternoons on a sun-drenched porch. $20, available at McKinney Wine Merchant.
Get the SideDish Newsletter
Dallas' hottest dining news, recipes, and reviews served up fresh to your inbox each week.