Though a great bottle of wine can cost a fortune, it doesn't have to. Here is a list of  20 tasty bottles, perfect for warm spring weather, that won't break the bank, and where to find them for the best prices. (Some selections were sent for editorial consideration.)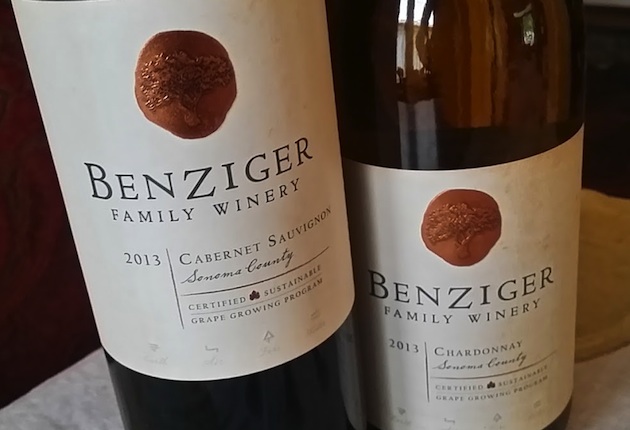 Earth day is right around the corner, so drink Green with a sustainable, organic and/or biodynamic wine. Benziger Family Winery in Sonoma focuses their efforts in being good stewards of the land, while making quality products. Their Benziger Sonoma County Chardonnay ($16) and Sonoma County Cabernet Sauvignon ($20) are both farmed with certified sustainable practices, ensuring the very best soils are at the base of the vines, cover crops help maintain healthy vines, and cattle and sheep graze the properties, allowing the winery to create their own nutrient rich compost. The resulting double bonus, wine that is good for the earth, and tastes delicious. The Chardonnay comes from two regions of Sonoma, Carneros and Russian River, both the ideal location for growing cool climate Chardonnay, creating a wine filled with apple, apricot and pear. The Cabernet is nicely rounded, thanks to the addition of a touch of Petite Sirah, Petit Verdot and Cab Franc, creating a ripe berry filled wine with warm spice notes and a hint of vanilla. Both available at Spec's for below their suggested retail price.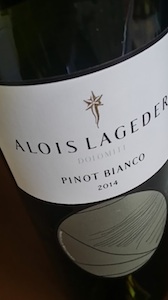 I love the racy acidity the wines of Alto Adige, Italy deliver. Freshness is created by balancing ripe fruit flavors created during hot summer days, with cool nights as temperatures drop throughout the high elevation region as the sun sets, creating interesting Pinot Grigio, Gewurztraminer, Pinot Bianco and other cool weather varieties with character. Alois Lageder 1823 is one of the oldest in the region, just introducing the 6th generation to the family business this year. Their Alois Lageder 1823 Pinot Bianco Dolomiti ($14) is from vineyards filled with stones and sand, adding a touch of minerality to the apple, pear and white peach notes. The Alois Lageder 1823 Pinot Grigio ($15) is slightly fruitier with a touch of spiciness and pronounced steely minerality. Both wines available at Pogo's & Jimmy's.
Clean, crisp and lively, a quality Albarino is ideal for the warm temperatures of our early spring. Martin Codax, from one of the larger cooperatives in Rias Baixas, the home of the varietal, crafts a luscious and fresh wine from fruit grown throughout the Northwest region of Spain. Juicy lemon, crushed stone and passion fruit fill the wine, with a hint of brininess from the close proximity of the vines to the Atlantic Ocean. $15, available at Total Wine & More.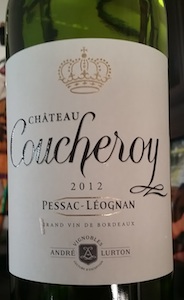 A good Sauvignon Blanc is something to celebrate, and from France to New Zealand, and every region and country in between, the styles vary greatly with the French style being slightly grassier and gooseberry filled, with the New Zealand styles often highlighting more of the ripe white grapefruit, passion fruit and lemon-lime citrus. I am a fan of both, if the quality is there. From Pessac-Leogan, Bordeaux Chateau Coucheroy Blanc ($17) is 100% Sauvignon Blanc that is fermented in both barrel and stainless steel, with slight aging on the lees (yeasts,) adding texture and roundness to the white flower, citrus and mineral filled wine.
From New Zealand a new wine has just been launched nationally throughout the U.S., 13 Celsius ($18,) from grapes grown in the Wairau Valley and the Awatere Valley of Marlborough, with the influence from the gavely soils, cool ocean breezes and hot summer days creating a fruit forward wine filled with ripe citrus, tropical fruit and great acidity. The Choucheroy is available at Spec's; 13 Celsius at Total Wine & More (for about $13.)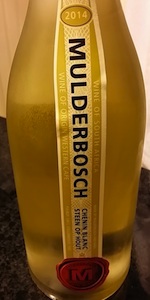 Outside of the Loire Valley, South Africa produces some of the best Chenin Blanc in the world. Mulderbosch, founded in 1989, the winery is a member of the BWI (Biodiversity & Wine Initiative,) with an appreciation of nature being a key focal point of the winery, creating wines that are good for the earth and the palate. Their Mulderbosch Chenin Blanc, or Steen as it is known in the country, comes from the Western Cape region, with dry-farmed vineyards producing a ripe tropical fruit, melon and honeysuckle filled wine with a touch of creaminess from lees aging and the slight use of French oak during fermentation adding depth to the wine. $13 at Spec's.
Dry Riesling is one of the most food friendly wines in the world, especially when they are crafted with a delicate touch to highlight the beauty of the variety. Charles Smith, celebrated as the "Winemaker of the Year" in 2009 by Food & Wine Magazine, knows that Washington State is the perfect place to produce high quality dry Riesling, as evident in his Kung Fu Girl Riesling. The basalt, gravel and silt filled slopes above the Columbia River offer intense earthy mineral notes to the wine, with the cool River influence keeping grapes fresh even during the heat of summer in Eastern Washington. $12 at Spec's.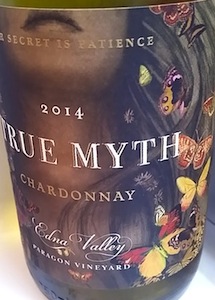 The Niven family pioneered growing quality fruit in the Edna Valley AVA at their Paragon Vineyard over 40 years ago. Their True Myth Chardonnay celebrates both their heritage and the beauty of Mother Nature, as their vineyard driven wine would be nothing without their great SIP Certified Sustainable Central Coast soil. Fermented in partially new French oak and stainless steel the wine melds crisp layers with creamy beautifully for palate filled with ripe pear, white peach, honey and crushed stone. $17, available at Pogo's.
Snoqualmie Vineyards believes the cleanest practices from the vines to the work done in the winery to the packaging and shipment of their products is the only way to produce great wine, as focusing on the environment will ensure they can continue producing quality Washington wines for generations to come. Their wines, including everything from Riesling and Gewurztraminer to Merlot and Cabernet, thrive in Columbia Valley soils rich with marine sediment from the Missoula floods. Their dry Riesling is lovely, ripe pear, mineral and crushed stone filled, but their Chardonnay is truly a great buy for any night of the week. Apple, citrus and melon filled with a creamy texture and finish. $10 at Total Wine & More.
Another variety that does very well in Washington is Viognier. Though best known from its home in the Rhone, Washington's hot summer days and cool nights, influenced from the cool breezes off the Columbia River, allow the rich and juicy variety to thrive throughout the state. Maryhill Winery Columbia Valley Viognier leaps from the glass with aromas of white flowers, ripe apricot and honeydew, followed by golden peach, apricot and pineapple flavors with a full bodied palate. $15, available locally at WB Liquors in Plano or via their website.
Charles Smith Vino Rose of Sangiovese also comes from the Columbia Valley from sustainably farmed vineyards on the northern slope of Horse Heaven Hills. Filled with layers of nectarine, tangerine, cantaloupe and red berry the refreshing Rose is a perfect way to celebrate the season. $10, available at Central Market stores throughout Dallas.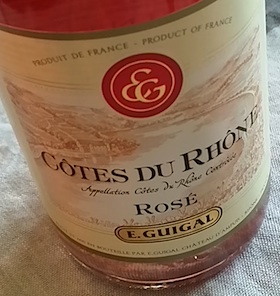 The classic Rose varieties of the Rhone and Provence are the base of E. Guigal Cotes du Rhone Rose. Grenache, Syrah and Cinsault from vineyards averaging about 25 years in age, and grown specifically for Rose production, are blended to create a juicy, fruit forward wine filled with strawberry, red currant and mandarin notes. Very dry, clean and refreshing. $15, available at Goody-Goody, or $10 at Total Wine & More stores.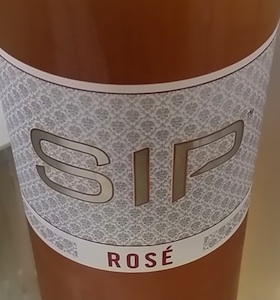 Pinot Noir is the ideal fruit for Rose as the variety delivers layers of ruby red grapefruit, tangerine, wild strawberry and violets. SIP Rose of Pinot Noir comes from handpicked fruit sourced from throughout Sonoma and Napa Counties. Food friendly, low alcohol (around 11.5%,) and approachable, especially at $15 a bottle. Kroger stores throughout the city carry SIP wines.
Affordable Argentine Malbec wines have always been available, however they weren't always good. Happily, as better wine making techniques and standards have been put in place, better wines followed suit. Bodega Vistalba Corte C is one of these wines, crafted by winemaker Alejandro Canovas, a focused and meticulous winemaker who carefully hand selects each and every parcel of land he works with. A blend of 61% Malbec from vineyards planted in 1948, and 39% Cabernet Sauvignon, the subtle and refined wine is filled with black cherry, plum, blackberry and toasted spice notes. $14, available at Spec's.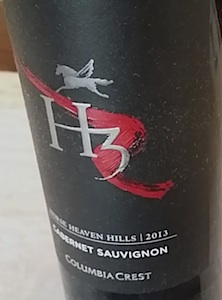 Ripe, robust Cabernet Sauvignon thrives in the Horse Heaven Hills AVA of Washington. Low precipitation, very hot days and cool nights allow late ripening Cab fruit to flourish all summer long creating blackberry, black cherry and black licorice filled wines. Columbia Crest H3 Horse Heaven Hills Cabernet Sauvignon grasps these flavors, enhancing them with touch of dark chocolate, spice and vanilla from aging in partially new French and American oak barrels. $15 suggested retail, available for about $10 at Total Wine & More stores.
Though the suggested retail price is about $23, Total Wine and More has stock of the Olema Sonoma County Cabernet Sauvignon for a steal at $19 a bottle. Sister winery to Amici, with winemaker Joel Aiken at the helm, this stellar Cab, filled with red and blackberry, cherry and spice, is the prefect everyday wine to pair with grilled chicken or steaks, or to simply enjoy on its own. A great buy that will please anyone at your table tonight.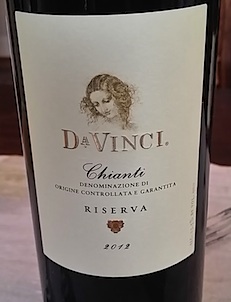 Authenticity and tradition are the underlying values of the cooperative of growers of Cantine Leonardo da Vinci, elegantly crafting Da Vinci Chianti Riserva DOCG from vineyards scattered throughout the hillsides of Tuscany. Made from 95% Sangiovese, the variety of the region, with a touch of Merlot to help round out the flavors, the wine is filled with black plum and cherry with woody sage and pepper notes. The suggested retail price on the wine is $23, however Total Wine & More carries the wine for about $19 a bottle.
Australia's favorite variety, Shiraz, shines in a blend with Cabernet Sauvignon in a big, bold and powerful red from winemaker Steve Roden. Insurrection leaps from the glass with ripe red berry, red plum and cherry jam flavors with toasted spice, dark chocolate, smoke and mocha. A good wine to pair with barbecued ribs or hearty steaks. $13, available at Total Wine & More.
And, one to grow on, for number 21, another perfect BBQ wine, Zinfandel is filled with pepper, spice and fruit forward flavors. Ghost Pines Zinfandel  from a blend of vineyards located throughout Northern California and the Central Coast, highlights this with blackberry jam, ripe raspberry, cracked black pepper, sweet baking spices and vanilla. $17, available at Spec's.
Get the SideDish Newsletter
Dallas' hottest dining news, recipes, and reviews served up fresh to your inbox each week.