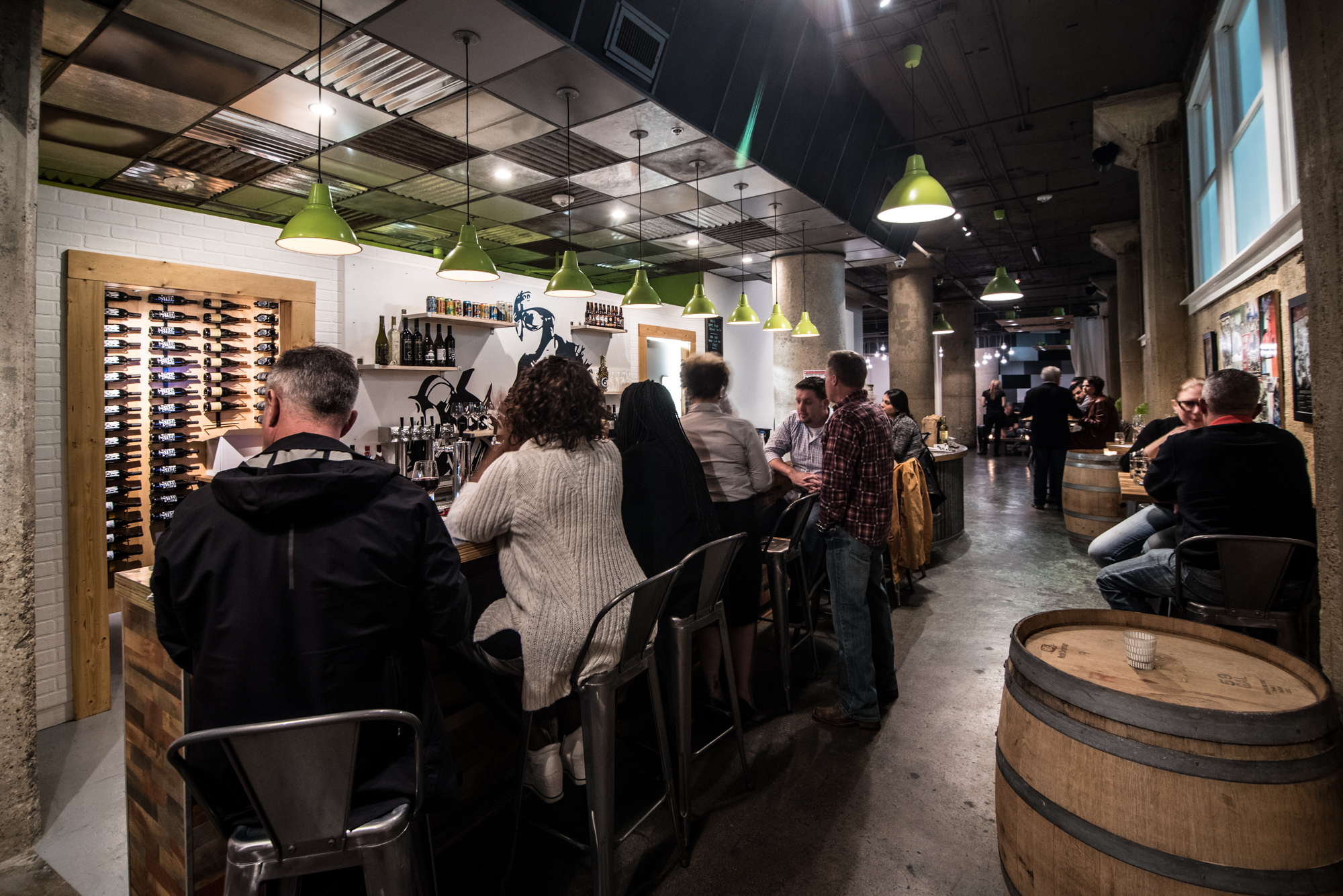 Keeping Tabs: Checkered Past Winery
Experience the European feel of this wine bar.
Nestled down a short flight of stairs in the historic South Side building is Checkered Past Winery, a mods and rockers-themed wine pub that's equally perfect for a cozy date or a casual night out with friends.
The Atmosphere: The interior is brick, wood, and cement, with tables, a few couches, and wine barrels scattered around the surprisingly expansive space. Checkered Past's mod/ska theme isn't so heavy that you'd notice it if you weren't familiar with ska (unless, of course, it was one of the nights that they happened to have a ska band playing). The walls are replete with Vespa-inspired art: paintings, posters, and even assorted parts of scooters. The far back wall lists seven house rules in bold, stenciled letters (note No. 3, swirling is allowed, and No. 4, spitting is not).
What to Order: Checkered Past's wine menu changes, but on a recent night they offered four of their own wines (101 Sweet Red, Syrah, Albarino, and Viognier), plus selections of wine from their "friends" (other Texas-made wines) and "guests" (wines from other states and even other countries). The result is a nice variety of whites, reds, and rosés, plus a decent offering of local beers and ciders. There's also a classy, snack-able menu with small plates, cheese boards, and flatbreads.
The Bartenders: The bar is owned by a winemaker and a vineyard owner, and the staff is friendly and knowledgeable. You'll feel welcome even if you've never had a sip of wine before in your life, and they'll help you find something suiting.
Who's There: There are a lot of people who live in the South Side on Lamar building, so, unsurprisingly, many of the regulars are residents. There's a good population of artistic types (artists and gallery-goers), but this wine pub gets a fair share of business folks and families, too.
What I Didn't Like: This is the kind of place at which you could cozy up and sip wine for hours. Which is bad, if you have other stuff to do that day.
What I Did Like: This is a welcoming spot that manages to be laid-back and nonjudgmental but still feels like it'd be right at home in Portland, or even somewhere in Europe. Though I'm pretty glad it's here instead.