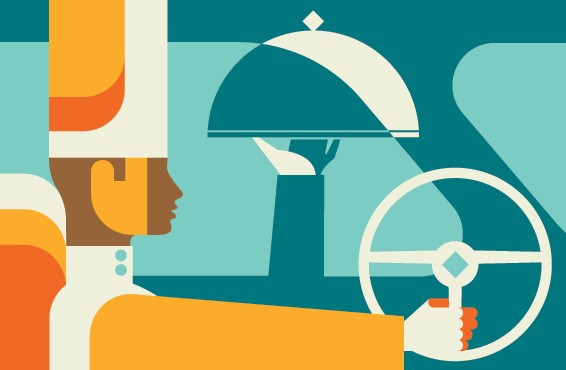 Food Delivery Services in Dallas: The Good, Bad, and the Ugly
Have you used one of the many food delivery services in Dallas? If so, we'd love to know. We tested five of them.
On-demand food delivery services have split the Dallas dining community. Some restaurateurs won't participate because they can't control the quality of the food once it leaves their kitchen. Others are happy for a new way to increase sales. But the trend isn't going away. UberEATS is just getting started, and we hear that Amazon's food delivery system will be a game changer. To see what it was all about, we compared five of the most popular services. We chose burger spots within 2 miles of our offices; all orders were placed on February 26 around 1 pm. We learned that faster doesn't always mean better, and listed fees and actual fees charged can vary. It's not cheap, but neither is taking a cab to eat at Whataburger.
I've gotten lazy when it comes to shopping online. I order all kinds of things on Amazon. But they are usually items I can wait at least 24 hours to see. (Unless you count the rug cleaner I bought on Easter from Amazon now because I had to have it immediately. Yes, the dog did it.) I participated in the food delivery service test and I would never order a burger again. Some foods aren't meant to be consumed long after they've been prepared. And it's a high price to pay–the delivery equaled or exceeded the cost of the food.
Do you use any food delivery services? If so, what restaurants.
Here are the results of our semi-empirical test.