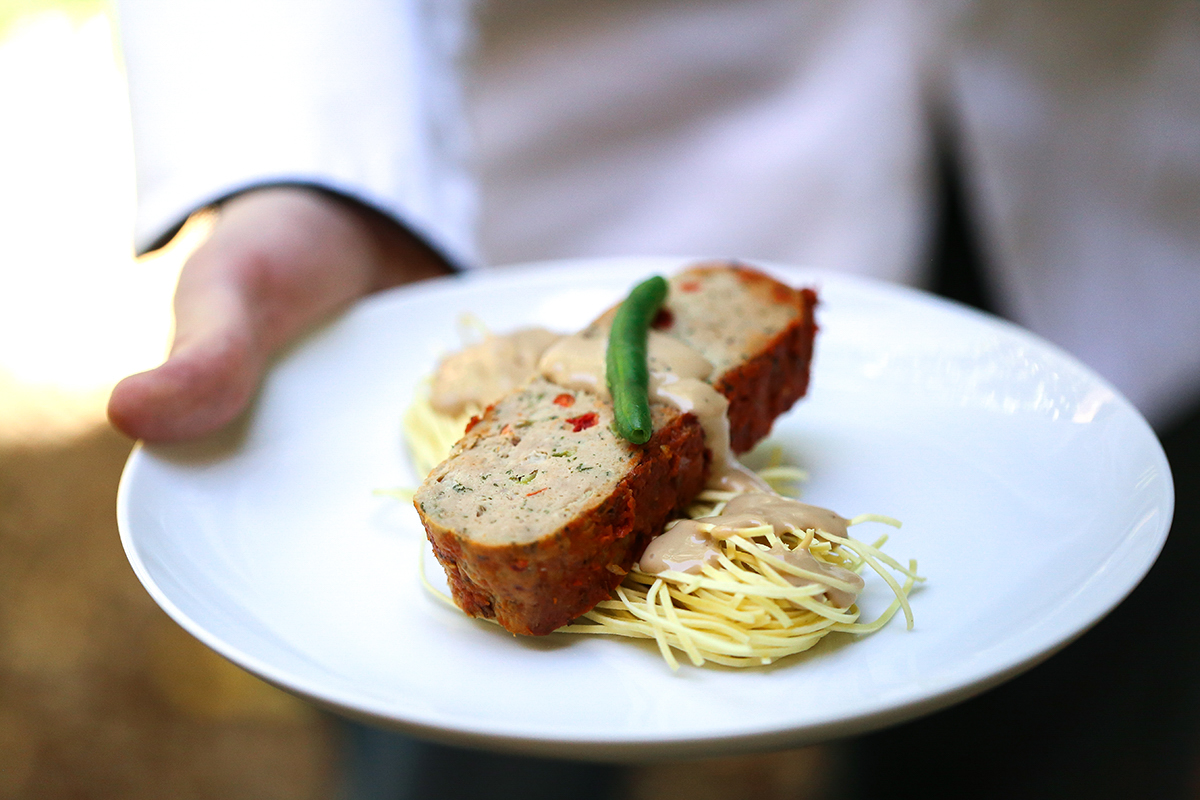 Dumpster-Diving Chef Finn Ahern to Host Underground Dinner Series
The chef is preparing a five-course Euro-Asian meal.
Dumpster diving has been a way of life for Finn Ahern for more than a decade. The 43-year-old chef moved to Dallas from Bushmills, Ireland, in the late '90s and took a job as a line cook at a local restaurant chain. (He asked me not to disclose the restaurant during our interview.)
Ahern soon became overwhelmed by the city's overflow of food waste and felt compelled to take action. "The restaurant I was working at was tossing out so much food at the end of each night," he says. "So, I started rummaging through the bin at the end of my shift. I would bag everything up–leftover produce, meat, bread, sometimes even dairy products–and take it home. I'd feed my roommate and girlfriend. They had no idea that they were eating garbage."
Ahern took his passion for freebies even further a year later. "I was tired of watching my restaurant waste so much food, and I couldn't eat all of it," he says. "I started bringing my dumpster finds back into the restaurant the next day and preparing dishes with them. I mean, so what if a carrot is a little brown or a tomato is soggy? It's all getting cooked anyway." He claims to have done this for five years without getting caught. He was promoted from line cook to sous chef a year into his tenure at the restaurant and was using more and more dumpster finds in his dishes.
"I don't think anybody ever got sick from the food," he explains. "I mean, at least I didn't." He pauses slightly. "Well, maybe a couple of times. But that could happen to anybody eating anything."
Ahern is now hoping to dazzle Dallas diners by introducing them to his way of cooking. "I'm calling it an 'upscale experiential dinner series,'" he says. "I want to show people that leftovers can be just as enticing as fresh fare, especially after they've been reimagined and modified. I consider myself an artist: I find something and make it better. I'm like the Tim Noble and Sue Webster of cooking." Ahern pauses, his gaze roams. "But don't mistake me for one of those freegan hippies. They don't eat meat. That's a crime."
Ahern has rented an undisclosed space on the outskirts of Deep Ellum for the three-day dinner series and hopes to attract 15 to 20 guests each night. "I'm keeping it very word-of-mouth," he says. "I only want open-minded people in attendance."
As for the menu, the chef is preparing a five-course Euro-Asian family-style meal. One of the dishes the chef has his heart set on (it all depends on what he's able to find the week of the event) is pain de viande with bumbu kacang on a bed of capellini pasta. "I love when meat has started fermenting in its own juices. It makes the best meatloaf," he says. "And the sweet and savory peanut sauce compliments the briny notes of the loaf. The dish is a whirlwind of flavors. A melding of the senses; the perfect umami."
Those who are tantalized, or are just plain curious to see what Ahern creates, can purchase tickets directly from the chef. "Those who know me, know where to find me," he says. "Those who don't, well, they'll just have to get to know me. This dinner is not for everybody."
The event takes place on May 6, 7, and 8. The meal costs $200 per person and, according to Ahern, is promised to be a "myriad of flavor, sensation, and experience."
[Editor's note: Happy April Fool's Day]