Want to enjoy the best that Dallas restaurants have to offer without ever leaving your home? Our new recurring feature, Dish Pirate, will help you bring the city's robust dining scene to your kitchen.
Odds are you know what this dish is without me even telling you. The Easy Slider food truck has been all the rage in Dallas since it opened in 2012. Over the past four years they have tripled their food truck fleet, and now have three mobile kitchens on the road, and a brick and mortar coming soon.
Their Sweet & Lowdown slider is the food truck's top seller. An angus beef patty is topped with goat cheese strawberry preserves and two slices of crispy bacon before it's sandwiched between a soft and spongy bun. It's a must-try.
With the brick and mortar still under construction, there is a big chance you have craved this slider without being able to track down one of their trucks. The Sweet & Lowdown is actually pretty easy to recreate on your own. One trick to making this at home is perfecting the strawberry preserves. Next time you're at Central Market, pick up a jar of Bonne Maman's Strawberry Preserves and you have your secret ingredient! You can grab a package of slider buns while you are there, too.
Dish Pirate: Easy Slider's Sweet & Lowdown
Inspired by: Owners Miley Holmes and Caroline Perini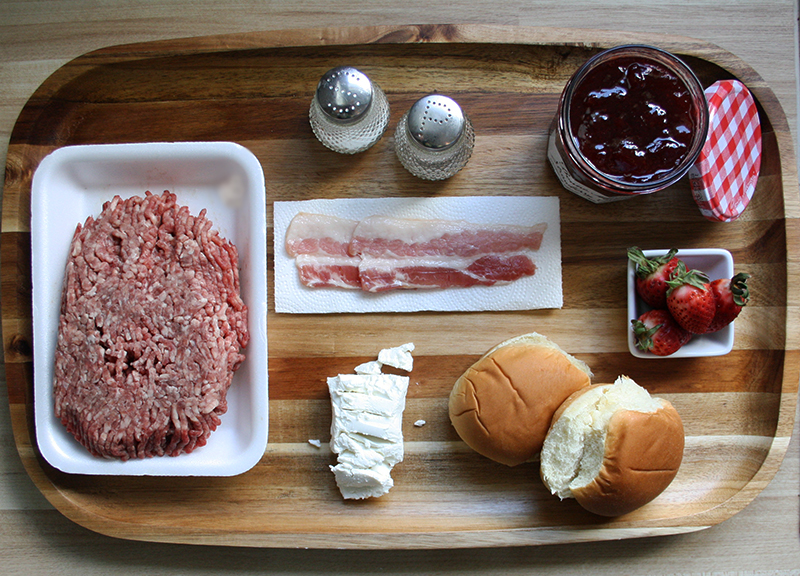 Recipe (Serves 3 to 2 sliders each)

Ingredients:
1 lb ground beef
6 slider buns
6 slices bacon
Bonne Maman strawberry preserves
goat cheese
salt & pepper
olive oil
fresh strawberries for garnish

Preparation:
1. Prepare bacon. Cut each piece in half and fry until crispy. Set aside.
2. Prepare the burger patties. Combine beef with 1 teaspoon each of salt & pepper. Using your hands, divide into 6 equally sized patties. Heat a metal pan to medium/high temperature on the stove top. Drizzle heated pan with 2 teaspoons of olive oil. Add all 6 patties to the warm oil. Cook 3-4 minutes on each side or until desired done-ness. Set patties aside.
3. Assemble sliders. Place cooked beef on bottom bun. Top with goat cheese and bacon. Spread strawberry preserves on top bun and put prepared buns together.
4. Garnish with a fresh strawberry.
And there you go, such an easy slider. (You know you loved that pun.)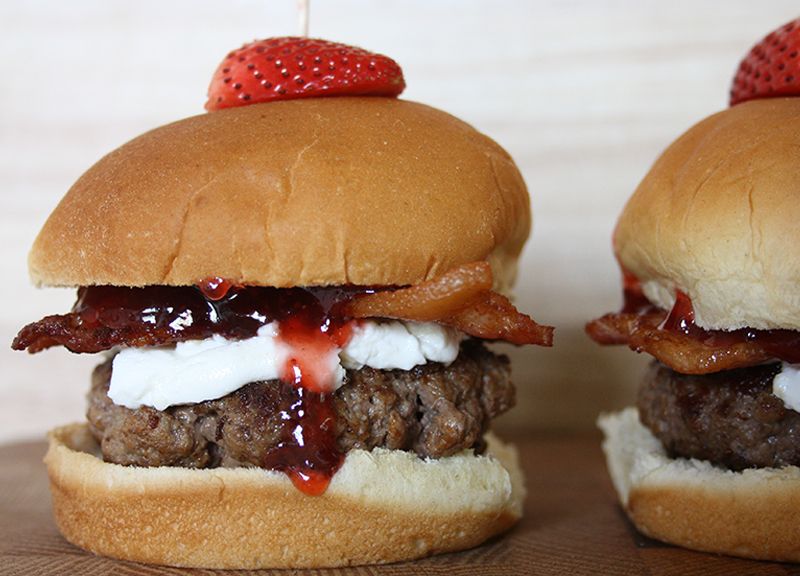 Get the SideDish Newsletter
Dallas' hottest dining news, recipes, and reviews served up fresh to your inbox each week.