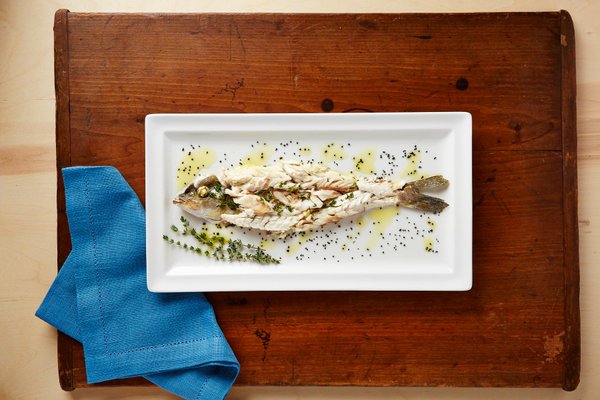 My Five Cents: What's Wrong With Italian Food in Dallas? Nothing.
Is the quality of Italian food in Dallas as bad as many people think it is? I don't think so.
Once of the most frequent questions I get hurled my way is this: "Why doesn't Dallas have any good Italian food?" My reply is usually this: "What do you consider good Italian food?"
Most people respond by reminiscing about the cool little mom-and-pop restaurants they discovered while traipsing through Italy. People, you are never going to hit that taste button in your brain if you are not in Italy any more than you are going to find a Pecan Lodge-worthy slab of ribs in Florence. So lower you expectations and open your wallets.
I feel the Italian food options in Dallas have gotten better. We've moved a tad to the right (left?) of the red sauce American-Italian. However, the reality is red sauce is what seems to sell in Dallas. Restaurateurs attempting to stay in business have to pay attention to what the customer wants.
Lucia, Nonna, Carbone's, Jimmy's Food Store (especially their wine dinners), Zio Cecio, Ferrari's, and Princi Italian are a few places where you can steer clear of the usual bruschetta-lasagna-stuffed-ziti- tiramisu options. But be careful when you complain the food isn't "authentic." It can't be. It can be similar, but it's been my experience that the closer a restaurateur gets to "authentic," the higher the food costs are because many ingredients must be imported.
Anyone remember Il Mulino?  I thought Phil Romano was a rock star for opening that restaurant in Dallas. But it didn't last.  I wrote this observation in 2010:
Whatever Il Mulino was—gasp, modern Italian?! New York Mob Italian?! French Italian?!—it was, in my opinion, a good restaurant. Why? Because, without going back to my notes or reviews, I can clearly remember (and taste) the food I ate—the ravioli in champagne sauce, the Dover sole, the complimentary appetizers.  Strong taste memories are hard to come by when you eat food for a living.

Il Mulino was expensive—Dallas doesn't like to pay for high prices for Italian unless they are in New York or Los Angeles or Italy. However, they don' t blink at forking over $50 for an 8-ounce filet of beef. It's a reality of  how the majority of palates and pocketbooks in this city roll.
The same holds true today. Just yesterday I was speaking with a well-heeled man and his wife who told me they liked Nonna, but "it's just so expensive for pasta." If you want close-to-Italian food in Dallas, then you are going to have to pay for it. Just like an Italian would have to pay two or three times as much for a slab of ribs in Florence. Your thoughts?