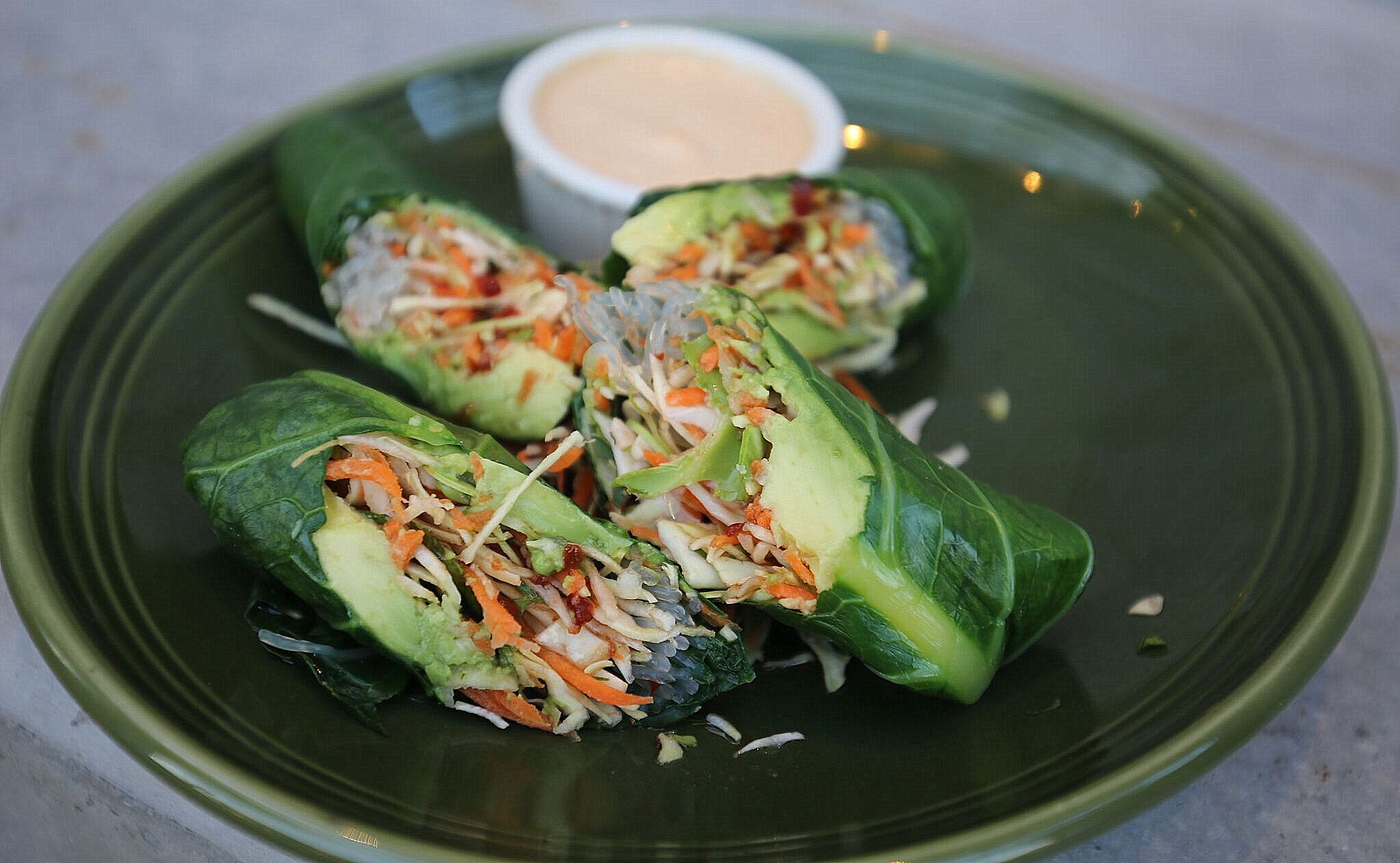 Eat This Now: Collard Spring Rolls at Mudhen Meat and Greens
This is a must-try dish at Mudhen Meat and Greens.
Yesterday I met a couple of gal pals on the patio of Mudhen Meat and Greens in the Dallas Farmers Market. I've been there several times and have ordered the spring rolls every time. Julienned carrots mixed with kale noodles, avocado, and raw cabbage and wrapped with a crunchy fresh collard green leaf. The four sections ($8) are accompanied by a bowl of tasty tahini-miso dressing. Pair these with a Mercantile, a smoothie made with banana, matcha, coconut milk, and pineapple and thank me in the morning.