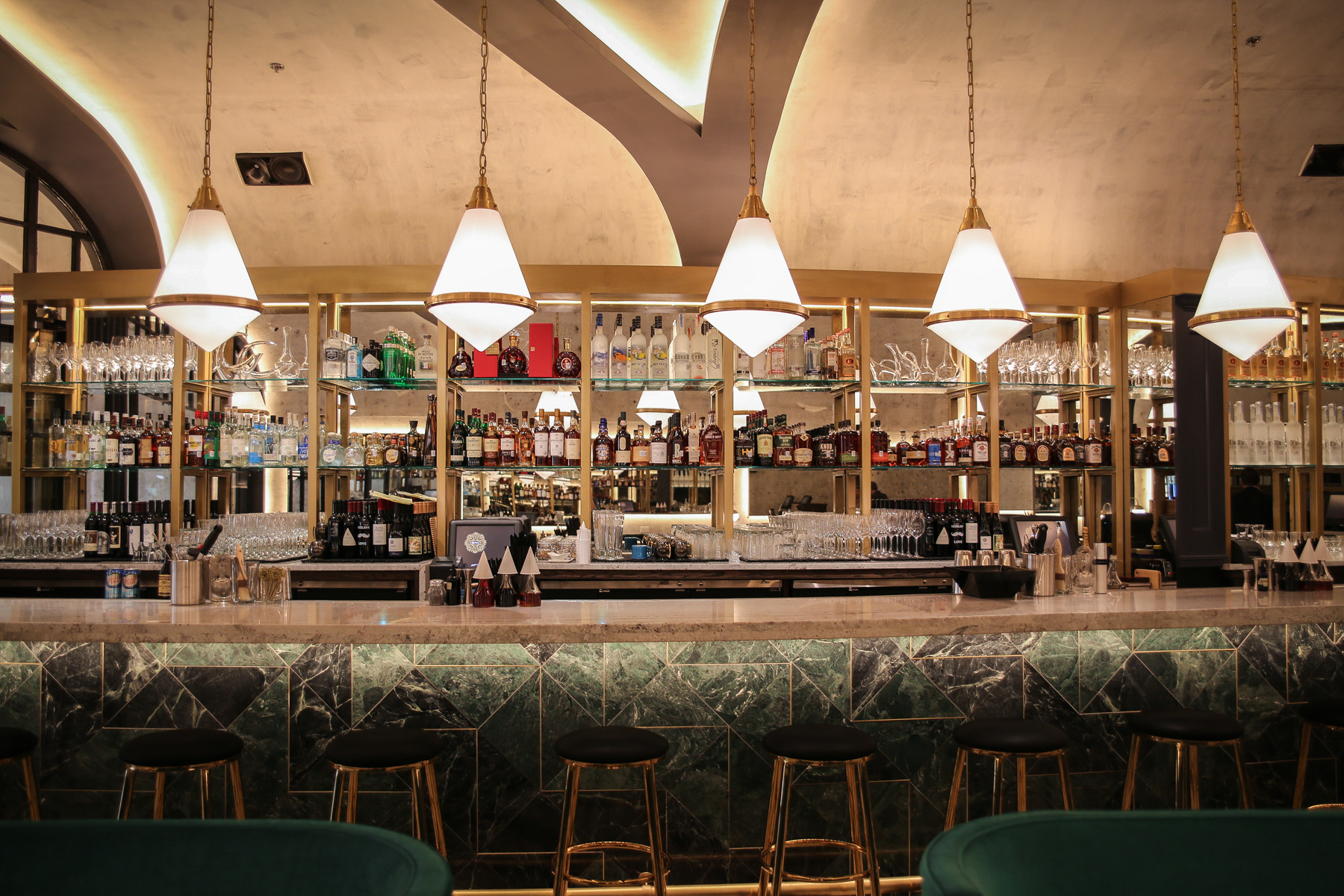 An Exclusive Peek Inside Quill in the Dallas Design District
The lavish restaurant and bar is swanky.
"I'm from New York, and the Rose Bar in the Gramercy Park Hotel is my favorite. It's what inspired me," restaurateur Joseph Palladino explains of his latest venture, Quill.
The lavish restaurant and bar located in the Design District is swanky. Plush emerald-green seating with brass details line the spacious dining room. Palladino traveled across the country in pursuit of inspiration for the project. "I went to LA, New York, Chicago, and even Mexico City. I wanted to create something that feels iconic," he says.
Palladino, who is best known for Nick & Sam's, has partnered with Richard Ellman (Apheleia Restaurant Group), Bill Hutchinson (Dunhill Partners), Scott Ginsburg, and John Paul Valverde (Coeval Studio). Chef John Tesar is overseeing all of the food. (You can take an exclusive look at the menu below.)
Quill opens tomorrow at 5 p.m. Its regular hours will be 5 until "late" Tuesday through Saturday. There will also be a happy hour with food and drink specials. "I want Quill to open early for the people in the Design District," Palladino explains. "They can have a drink before or after dinner. We're also going to have a DJ spinning vinyl, but aren't going for a club vibe. Just a place with good energy."
Take a look at more photos of the space and the menu below.
The food, wine, and cocktail list: