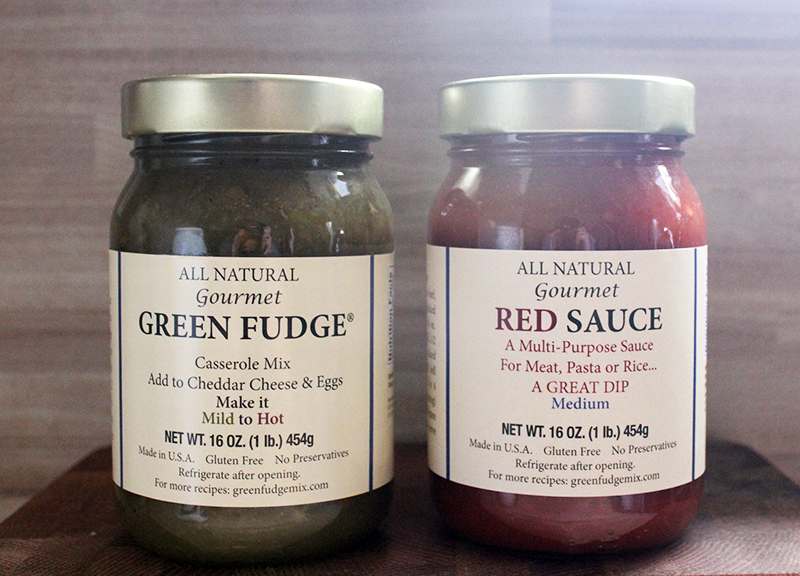 The Localist: Gourmet Green Fudge
This Dallas sauce is made with natural ingredients and no preservatives.
Gourmet Green Fudge is from McKinney Gourmet Foods out of Fort Worth. The company only makes two products: Gourmet Green Fudge and Gourmet Red Sauce. Both are made with natural ingredients and no preservatives. They are also gluten free and vegan friendly.
The Gourmet Green Fudge is their "baby," their favorite child, if you will. It is not better than the Red Sauce, rather it just has a few more uses and is a liked by others a bit more. Green Fudge is a blend of jalapeños, onions, vinegar, corn starch, salt, spices, and garlic. It is perfect as the base for casseroles or party dips.
McKinney Gourmet Foods' most popular recipe is a breakfast casserole using Green Fudge: Spread grated cheddar cheese on the bottom of a baking dish. Mix 6 eggs with one cup of Green Fudge and pour over cheese. Top with more grated cheese and bake on 350 degrees for 30 minutes. You can add in crumbled sausage, peppers, and onions before baking. Let the casserole cool and then slice into squares. The casserole square will last 4 to 6 days wrapped in refrigeration, making it a perfect pre-made meal.
Green Fudge is always available at the McKinney Gourmet Foods booth in Dallas Market Center Gourmet Market. They are also available seasonally at Ham Orchards and daily at Yo Pop Etc off of Midway. They have several Fort Worth locations and are available online.
To find out more about Gourmet Green Fudge or Gourmet Red Sauce visit McKinney Gourmet Foods' website.