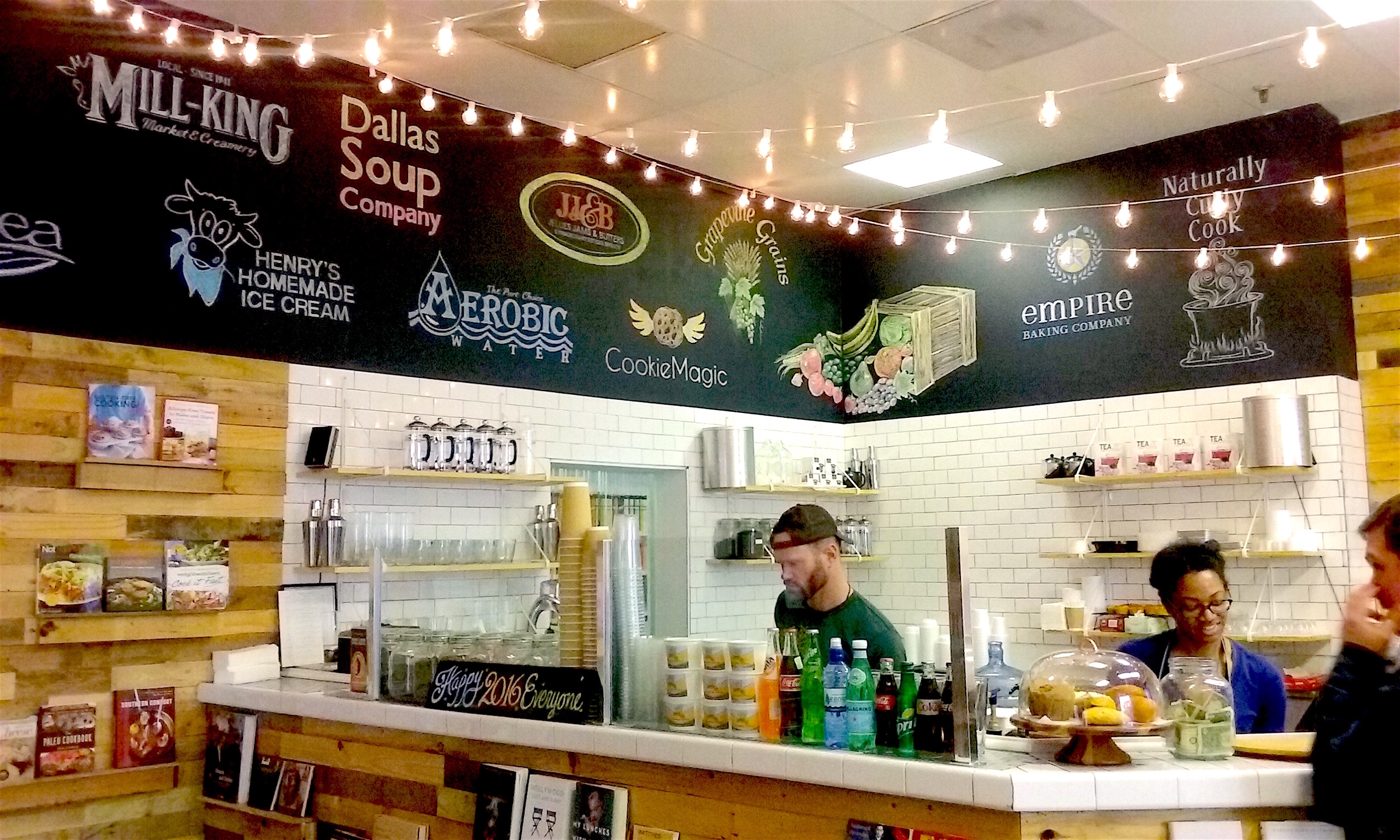 Drink This Now: Apricot-Peach Oolong at Serj
Our February "Rise and Dine" issue will tell you where to eat. On SideDish, we're bringing you a series of morning elixirs whose common denominator is caffeine.
Some mornings, it's the apricot peach oolong tea at Serj I crave more than any coffee. Proponents of what's local, the owners of this cozy coffee shop and bookstore tucked downtown source their tea from Sterling Tea company, based in Rockwall. I love Sterling's Lemon Velvet rooibos, too, among others. But the intricate Chinese oolong has a special place, falling on the spectrum between green and black, with great body and complexity of flavor. In general, oolong is a less common find, and I find this one with its judicious additions exceptional.
They'll take the glass jar down off the shelf, shake the leaves, rustle the curled bits of peach and apricot so the aroma sashays towards you, floral and heady with fruit. They set a timer, steep it just enough. It leaves a rounded, complex impression: the tea itself has a bouquet of fruity, honey aromas, green-tea grassiness rounded out with roastier flavors. The apricot and peach sail over the tea's natural bitterness, and the lingering impression is of having bitten into a fruit.
"Can I offer you a joke?" It's one of the things that gives this place charm.
I recommend the oolong with a locally baked zucchini chocolate chip muffin. The flavors of the apricot/peach and zucchini work well together, as do the bitterness of the oolong tea and chocolate. While you wait, browse the eclectic collection of books.
Serj Books
400 North St. Paul St.
469-759-3585