A few weeks ago, I promised to write more about David Madrid, the bread- and patisserie-maker extraordinaire who's behind Wheat & Sour. "If you love good bread as much as I do," I wrote, "you'll be glad to know he's here."
Here is the promised post.
David Madrid and I stand in the Cedars loft that's both the home he shares with his wife and home base for Wheat & Sour, the artisan baking business centered on his primary passion, making the sourdough levain loaves he turns out—crusty, chewy, tangy, completely delicious.
Using no commercial yeast—just flour, water, salt—levain is an old-world style that involves a slow, natural fermentation. It requires an approach like an architect or engineer to achieve the right elasticity and hydration levels. A beautiful loaf will have pockets in a supple, chewy crumb. The gluten has been worked to the optimal level, you can see it in the shine. This is the kind of bread you want to tear into with a pocket knife and eat slathered with salted butter–if that. Bread with enough flavor to be a treat unadorned.
"People have been making bread for millennia," Madrid says. "I'm not reinventing the wheel. I'm just here trying to tame the beast." He means the sourdough, which must be tended and tweaked and finessed and pushed in a process that is endlessly fascinating and gives infinite room for tinkering.
His bread is so good that on my first encounter, I fleetingly considered eating nothing but toast for a week and dreamed of a dinner party planned around a hollowed boule filled with a winter soup. The pastries he turns out are beauties, too, especially the French viennoiserie classics that are so hard to master.
He's a stimulating addition to a Dallas artisan bread scene that's been emerging in the last few years to fill a serious void, with Village Baking Co. and Empire more or less dominating the retail niche. It's still uncommon to find old-world style levain this good outside a few producers. Which is why to follow the trajectory of his start-up is exciting–as well as a mark of a Dallas that's hungry for this kind of craftsmanship.
Before moving to Dallas last year, Madrid and his wife lived in the Bay Area, where he trained at the San Francisco Baking Institute and was part of a thriving artisan bread community. (One of the most sought-after sages of artisan sourdough—and all things bread-related—is Chad Robertson of Tartine Bakery in San Francisco.)
There were perks to living and working where ideas and experiments leavened one another, raising the level of the craft like rising dough. ("We could bounce ideas off people," he says, in a workshop atmosphere.)
In Dallas, he found a different community, but connections bubbled up organically in the emerging incubator atmosphere of the Cedars, where one of his first points of contact was with Michael Wyatt of Full City Rooster Coffee Roasting Studio. (I recently wrote a piece for Dallas Innovates that touches on Madrid's innovative space-sharing collaboration with Marie's Mantle in the Cedars as well.)
His first move was to work on the "wheat" side of the equation, finding a local source for stone-ground grains in the family-owned Yellow Farmhouse based out of Waxahaxie.
He did some guerilla marketing, posted Instagram photos, simple, straight shots that showed his products for what they were—straightforward, beautifully crafted. These were his only ambassadors, along with the quality of his bread. "I didn't even have a website yet. It was Wheat & Sour coming soon. All black background with white text," he says. Initially, he was just selling at the Mockingbird Station farmers market.
But within a matter of months, he had forged relationships with Local Press + Brew  (where I first tasted it as avocado toast and a fist-sized cacao-nib rye boule) and at Houndstooth Coffee. Weekend pop-ups included more elaborate cranberry-vanilla-bean brioche tarts and bruleed bananas over homemade chocolate-hazelnut praline on toast.
The morning I join Madrid in his light-filled loft, he's working on a streusel-topped chocolate-peppermint muffin for Houndstooth. His energy is palpable as he talks about the brioche he's been fine-tuning, speaking with love of the gorgeous European butter he's using. (The brioche turns out 60 percent butter by weight. It's a buttery, burnished beauty that immediately creates a new tab in your taste memory.) Bins house various grains; he's working on a granola.
His bookcases hold volumes on food and cooking. On one of the shelves are his old notes from classes on the Chinese literature he studied in college. We pull them out. Ideas zoom. You can tell that complexity intrigues and energizes him. One recently-acquire tome speaks to his interest in branching out into various wholegrain flours such as teff, buckwheat, amaranth. He's working with organic khorasan and kamut, trying to figure out how to do a 100 percent whole-wheat whose hydration allows it not to be a brick (a difficult charge!).
Initially, Madrid wanted to focus only on bread. He branched out with more pastries in response to requests from the coffee shops, where they were a natural fit.
A newly acquired R&D space and new sheeter (the machine needed to make larger volumes of butter-folded viennoiserie) will allow him to debut croissants, to "stretch his legs a little." He's also planning to launch a CSB (Community Supported Bread) subscription-based program in the Spring, with several drop-off/pick-up locations.
Meanwhile, his loaves are available at Market Provisions in the new downtown Dallas Farmers Market shed. (As is flour and a few baking mixes from The Yellow Farmhouse, which supplies his grains.) Also look for Wheat & Sour products at Houndstooth and Local Press + Brew.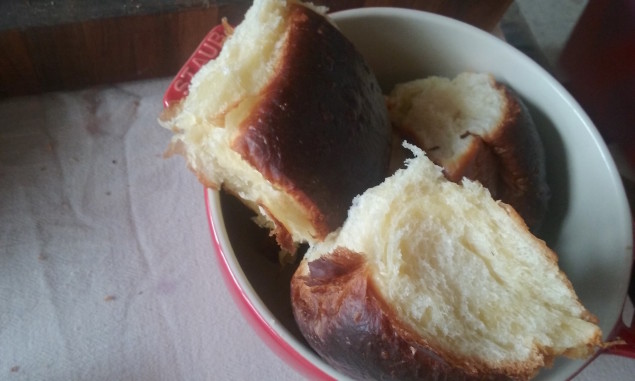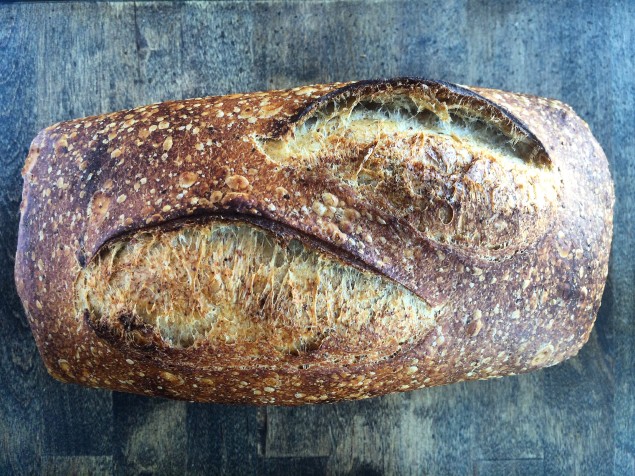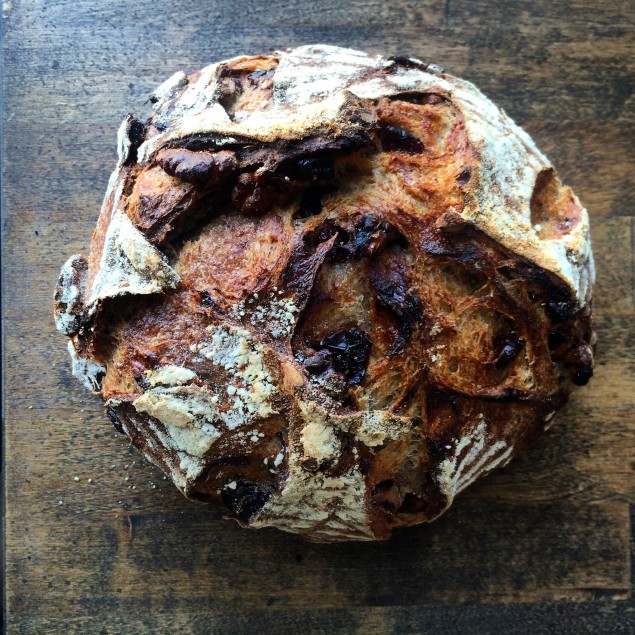 Get the FrontRow Newsletter
Get a front row seat to the best shows, arts, and things to do across North Texas. Never miss a beat.