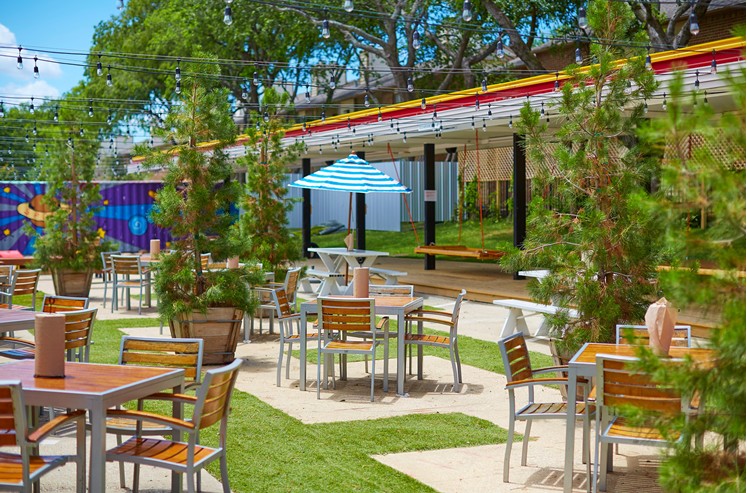 Spork Dallas is Closed
Spork, the funky gourmet burger joint in North Dallas, is closed. Will there be a reorganization and reopening? Stay tuned.
Chef Eric Justice, who created quite a stir at Frankford and Preston Road when he opened Spork in a deserted Sonic building, has just shuttered the joint. The gourmet burger joint with cocktails, salads, and awesome kimchi fries was a favorite spot for many of us up here in the north forty. In the summer the outdoor, dog-friendly patio with all kind of games was the place to be if you had kids or dogs or liked $5 cocktails at happy hour. Or all three. Justice partnered with Chris Jeffers, Chris Zielke, and Tim Byres on the original deal.
Justice confirmed the closure and said there is a possibility of a reopening. More details to come.