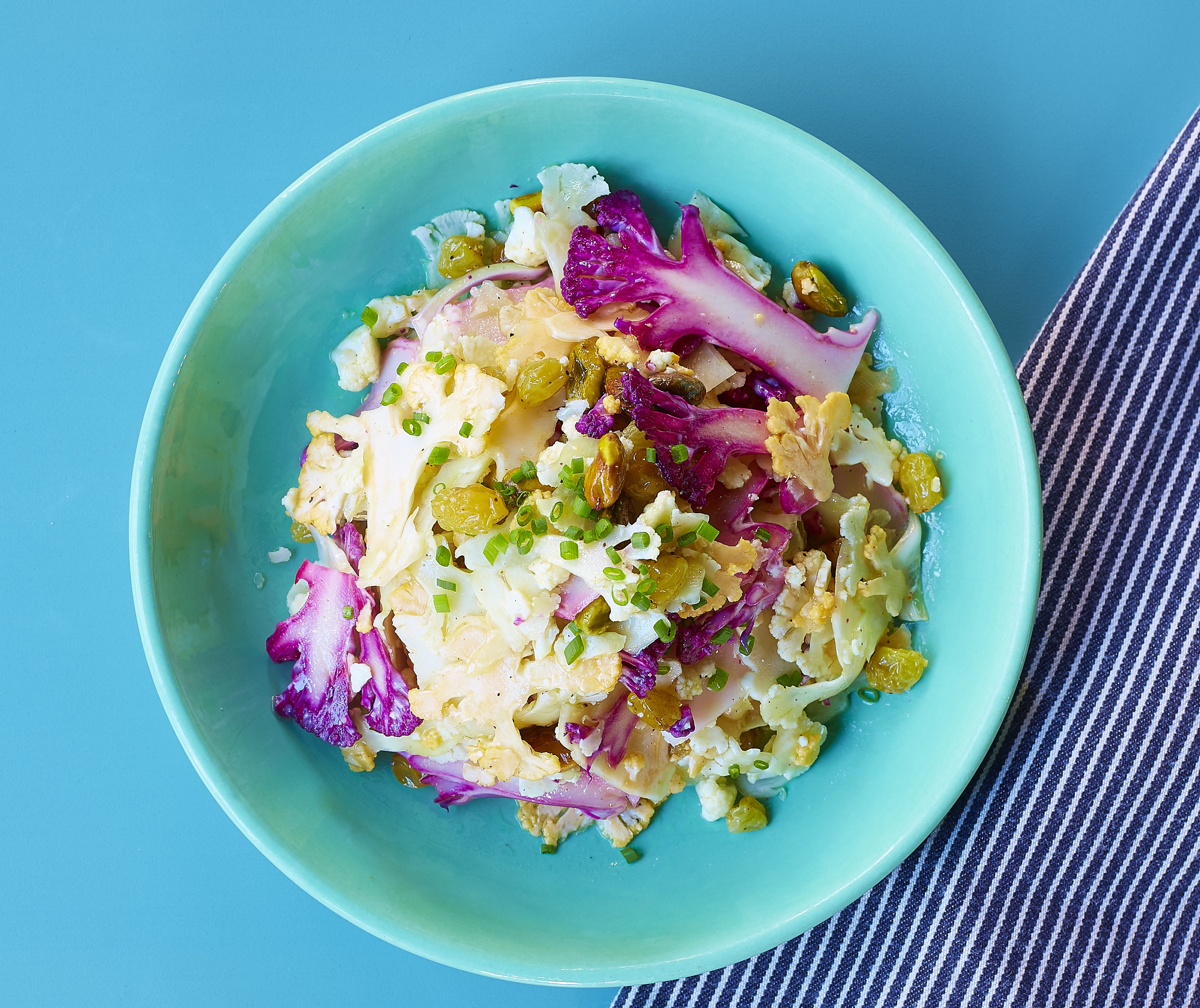 Eat This Now: Winter Salads
Fresh and delicious guilt-free meals.
Perhaps you started the new year with a resolution to eat more salads. Perhaps, three weeks in, you're now hating your kale, peering morosely at your arugula, wondering if there's something more exciting to do with the beets you see everywhere. Winter salads don't have the same appeal as summer salads bursting with bright produce. But they've got their own pleasures, and deft chefs know how to play up color and flavor to make them just as gorgeous and delicious.
Here are a few I've loved this season.
Roasted pheasant salad at The Theodore
Chef Tim Byres calls this recipe "crazy complicated" for a reason. The layers of flavor come from roasted pheasant rubbed with his game-bird spice, which includes cinnamon, grapefruit rind, and pink and white peppercorns. He shreds the meat and crisps up the skin. Then adds shredded Napa cabbage, watercress, radicchio, and bean sprouts, duck fat croutons, slivered almonds, and grapefruit supremes. He dresses the salad twice. There's a custardy, emulsified miso vinaigrette. A second vinaigrette uses triple sec and palm wine reduced to a syrup, with more grapefruit rind and veal stock made with the roasted pheasant bones. It's layered into a ring mold and then released. Voila! A most wonderful poultry salad.
Shaved cauliflower at Americano
Chef Matt Ford's shaved cauliflower salad is a colorist's dream. That brilliantly hued composition is nothing but white, purple, and yellow cauliflower, thinly shaved and marinated several hours. It's accented with lemon juice and olive oil and showered with pistachios and golden raisins. The ingredients are simple and good-quality; the complexity is all visual. But it hits all the elements of crunchy, fresh, and bright.
Fuyu persimmon and grape salad at Lark on the Park
I'm always on the lookout for Fuyu persimmons on fall and winter menus. I love them on salads, their sweetness paired with tart or mustardy greens and accented with a little acidic bite. I found them alongside red grapes and smoked ricotta in a salad of arugula and watercress at Lark on the Park. They were perfectly ripe and, with that deep orange color that's so distinctive and special.