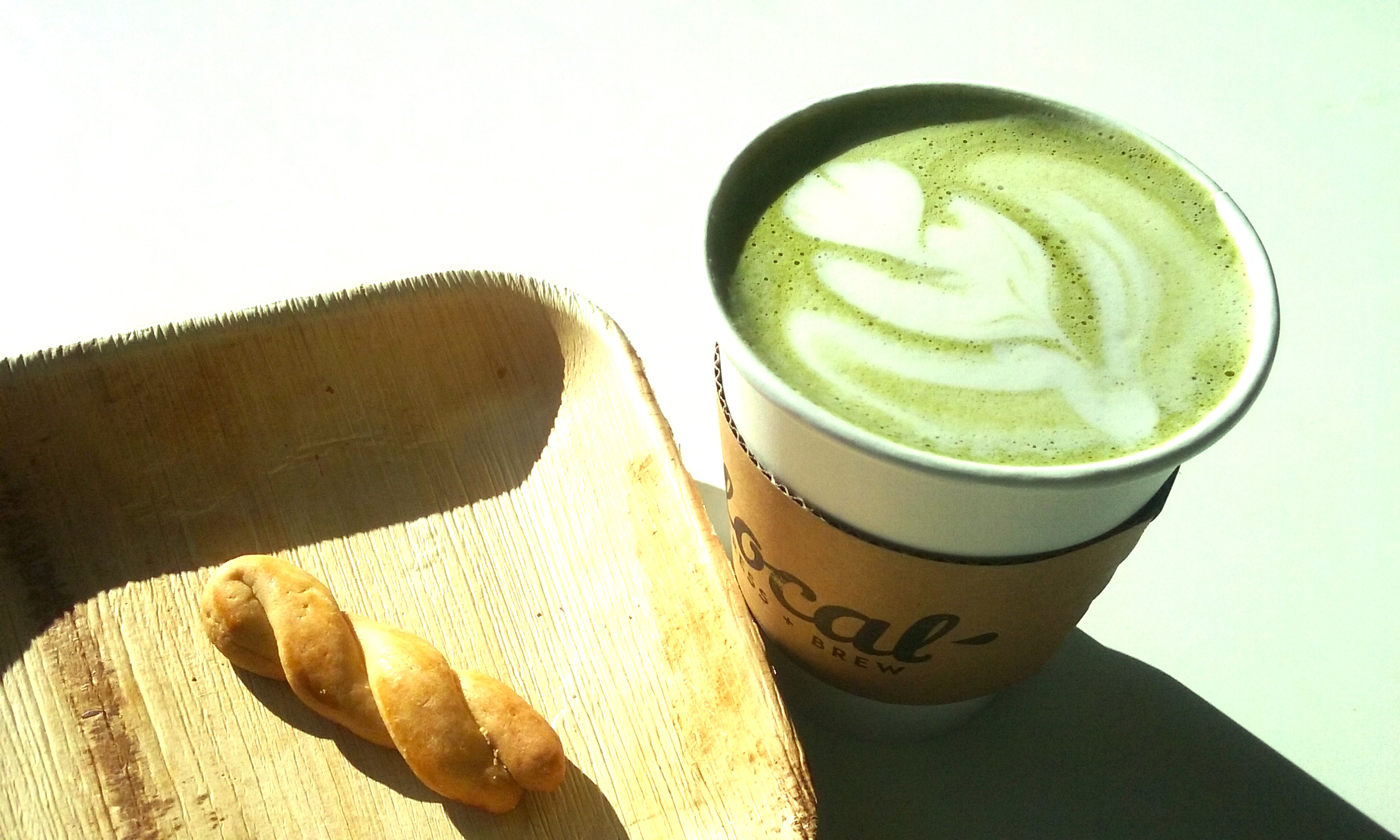 Drink This Now: Matcha Almond Latte from Local Press + Brew
Seek out a meditative morning.
Our February breakfast issue will tell you where to eat. Stay tuned on SideDish for a series of morning elixirs whose common denominator is caffeine.
Local Press + Brew debuted green tea drinks just before the new year, using potent matcha powder from locally-based Zakti tea purveyors.
Matcha makes for a lovely morning ritual different from coffee. While you watch, they'll mix the matcha into a paste, whisking with a bamboo whisk in a lacquered Japanese bowl before adding steaming water (classic matcha) or frothed milk.
The reason to get it here, beyond the quality of the matcha, is the matcha almond latte, made with their house almond milk. The almond milk—no additives; nothing but almonds, dates for a little sweetness, and filtered water—has a natural sweetness that complements the bitterness of the green tea. The result tastes both pure and complex. It's sweetly grassy and beautiful. To drink it in their calm, light space is the epitome of a meditative morning.
Local Press + Brew
1605 N. Beckley Ave
214-484-1929