Wayward Sons opened on December 7 on Greenville Avenue in the building that used to house Woodfire Kirby's. Executive chef and co-owner Graham Dodds partnered with "This & That Concepts" (Brandon Hays and Phil Schanbaum of So & So's and High Fives) to transform the once casual atmosphere into one of Southern refinement. A new welcomed inclusion on the property is Graham's vegetable garden, which is in its winter growth cycle, and currently supplies more than a dozen staples for the kitchen. In traditional Dodds' form, the menu will change monthly with the lion's share of ingredients being procured from local artisans, and accented with produce straight from the patio garden.
For those acquainted with Chef's work at Hibiscus, the menu will seem refreshingly familiar. Cameron-based 44 Farms supplies most of the beef which is dressed up (Butcher's Cut with Hasselback Potato and béarnaise at market price) and dressed down (burger with local cheese and triple cooked fries for $15).  Beef bolognese lasagna made from scratch is filled with goat ricotta and sun-dried tomato sugo ($24). North Carolina catfish is flash-fried and served alongside braised collards with lardons and leek-infused hush puppies ($18). And, yes, cabrito is on the menu in the form of purple potato tostones with crème fraiche and salsa mariquitas ($14).
Dodds pays munificent attention to the environment and the dining experience he seeks to create for his patrons. Fresh jalapeño cornbread is baked daily and comes alongside local Texas honey (including edible honeycomb). Buttermilk biscuits are served with "Mum's Preserves" and Bundt batter bread is presented with grapefruit marmalade. Starters include a range of options, such as sardines and toast with brandade (a salt cod and olive oil mixture), pickled red onions, watercress and capers. The celery root Waldorf salad with pine nuts, escarole and slow roasted grapes is light on the palate but hearty enough to qualify for the winter menu. As the weather continues to cool, try the baby back Berkshire pork ribs with refried appaloosa beans and chow chow, which pairs perfectly with a big Zinfandel recommended by way of sommelier and cicerone, Aaron Benson. Sides are seasonal, my two favorite being the homestead heritage grits with goat cheese and mushroom ragout and the roasted autumn squash with brown sugar and pumpkin seeds.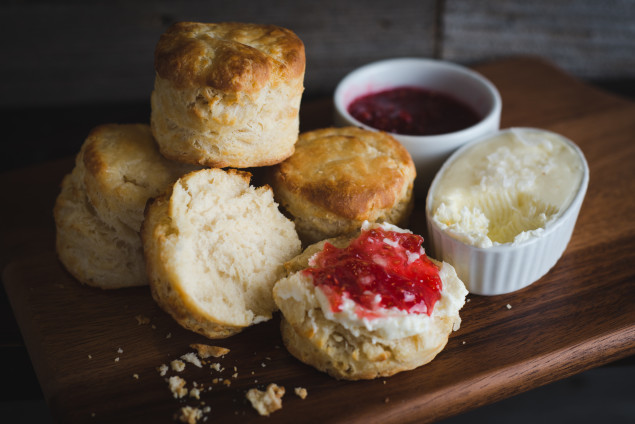 Wayward Sons introduced me to one of the most imaginative plates I've come across in Dallas: A vegan "charcuterie" board. Influenced by the one that delighted countless regulars at Hibiscus — a delectable board of various cheeses, nuts, smoked game and sausages — Dodds' uses one of his partner's vegan lifestyle to create a new iteration. Subject to change by way of season and availability, my offering consisted of a root vegetable lonzino, butternut squash terrine, lentil sausage, marinated olives, creole mustard, piquillo aioli and gardiniera pickles, made complete with a sunchoke pate that acted as a convincing "faux foie gras" ($22). While I remain an enthused omnivore, this is certainly something I will order again.
Local brews are provided en masse from producers such as Deep Ellum Brewery, Lakewood, Martin House, Four Corners and Revolver. Of note are the large-format bottles for the table, such as Jester King's 750 ml "Das Wunderkind!" saison which is perfect for this time of year. Stephen Vasquez assembled the cocktail menu, which includes classics such as the French 75, to The Wayward Son, a blend of Gilbey's gin, yellow chartreuse, radish, cilantro, cucumber, jalapeño, and pepper flakes. Wine options include an intelligent mix of sparkling, white, rosé and red from various countries at different price points.
One additional feature that I believe patrons will celebrate is the capacity of the space to offer varied dining experiences. The layout can be defined by four separate concepts: a rustic yet more formal dining experience, an upscale cocktail lounge buttressing the dining-room bar, and a more relaxed bar with televisions for enjoying the game du jour which leads out to an ample patio for sitting fireside. For the gregarious guests, there is also a tri-point, star-shaped communal table at the entrance of the latter bar where you will sit alongside your (soon-to-be) newest friends and allow the bartender to create a customized cocktail based on your spirit preference.
Get the FrontRow Newsletter
Get a front row seat to the best shows, arts, and things to do across North Texas. Never miss a beat.