The beauty of the holidays is that every day can be a memorable occasion. For wine lovers this is the ideal opportunity to open those unique bottles of wine or bubbly that are held for the most special of occasions. In honor of the start of the new year and the celebration that New Year's Eve brings, here are a few special sparklers that are sure to help you say "adieu" to 2015 and welcome 2016. And, don't forget to stock up on your holiday libations before Friday, by Texas state law all liquor stores will be closed on New Year's Day. (A few samples were sent for editorial consideration.)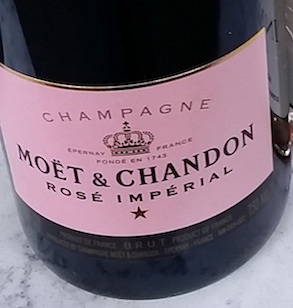 When you think bubbles, Champagne is the obvious choice, and few do it better than Moet & Chandon. Both their NV Brut Imperial and NV Brut Rose Imperial deliver on classic flavors of traditional method, quality Champagne. Fresh apple and citrus notes fill the Imperial Brut; juicy cherry, wild strawberry and tea roses fill the Brut Rose Imperial. Elegant, refined and delicious, both available for less than $50 at Total Wine and More.
Only select years are declared special enough to create a vintage Champagne, as circumstances have to prove to deliver a high enough quality of fruit to produce a vintage designate product.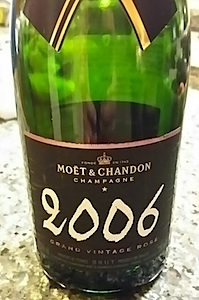 2006 was that for both the Grande Vintage Brut and Brut Rosé from Moet and Chandon. Though both are very special, the Moet and Chandon 2006 Grande Vintage Rosé leaps from the glass with character, personality and thousands of tiny bubbles. Complex and concentrated, the 7 year aged sparkler blends 47% Pinot Noir with 33% Chardonnay and 20% Pinot Meunier with perfect sugar levels and acidity, that when aged on the yeast strains creates a toasted brioche, sweet baking spice and red berry filled bubbly with hints of woody herbs and wild flowers. A perfect pairing to enjoy from the start of the night to the end, with anything from gravlax to beef carpaccio to chocolate desserts or fresh berries. $80, available at Pogo's.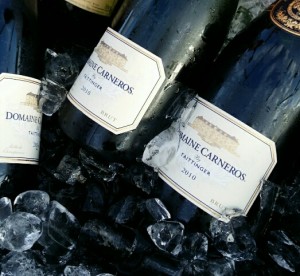 With a similar quality, though made in California, the sparkling wines of Domaine Carneros are some of the finest in country. Every year the winery produces vintage sparklers, as the fruit to acid balance that is able to be achieved in the sunny Carneros AVA, which straddles both Sonoma and Napa Valley, is ideal for sparkling wine. Owned by the prestigious Champagne house, Taittinger, Domaine Carneros thrives to produce traditional method sparklers with a true taste of their California terroir. Thanks to cool breezes and foggy mornings coming in off the San Francisco Bay, estate grown fruit is able to get very ripe during warm summer days, while maintaining bright acidity (needed in quality sparklers) with the temperature drop at night.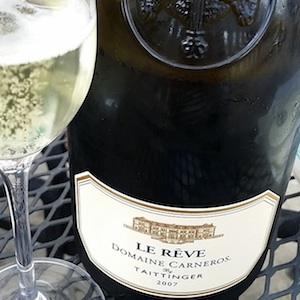 Made in very limited quantities, from a specific selection of Pinot Noir and Chardonnay vines on the estate, the Domaine Carneros 2010 Le Reve Rosé melds juicy stone fruit, like yellow peach and apricot, with fresh raspberry and strawberry notes and buttery brioche for an elegant, elevated and very special sparkler. $120, available through the winery via allocation or wine club. Of a similar quality, but made in slightly larger quantities, their 2008 Le Reve Blanc de Blanc, 100% Chardonnay sparkling wine is a perfect symbol of "the dream" it represents. Filled with orchard pear and apple with spicy ginger, baking spice and yeasty bread the elegant wine is a perfect go to with shellfish or seafood, roasted chicken or triple cream brie. $105, available via their website.
If you are in France drinking a bubbly, and you aren't in Champagne, its likely you are enjoying a Cremant from Loire, Alsace or Limoux.
The Alsatian Cremant wines, many with the base of Pinot Blanc, the dominant white variety of the Eastern French region, are light, fresh and very crisp with lemon, orange flower and a touch of yeasty, bready notes as the production is like Champagne, in the traditional method, with the second fermentation producing the bubbles occurring in the bottle. Lucien Albrecht Crémant D'Alsace Brut Blanc de Blancs blends Pinot Blanc with Auxerrois for a non-vintage, but beautiful quality sparkler filled with lemon, golden apple, baked bread and a touch of minerality. $20, available at Goody-Goody stores.
In the western part of the Languedoc in Southern France is Limoux, celebrated for their sparkling wines. One of the larger producers in the region as a whole is Paul Mas, now with 4th generation winemaker, Jean-Claude Mas, a the helm of the acclaimed winery with a focus on celebrating the simple pleasures in life, like a great glass of wine, with our without bubbles. His NV Cote Mas Cremant de Limoux Brut Rosé ($16) blends predominantly Chardonnay (about 70%) with Chenin Blanc and Pinot Noir for an uncommon, yet completely delicious, traditional method sparkling wine. Filled with ruby red grapefruit, nectarine, honeysuckle and stone fruit the sparkler is a perfect aperitif to start an evening. The NV Cote Mas Estate Cremant Brut adds Mauzac to the blend, a traditional white variety in Limoux used for producing their quality Brut sparklers, adding a briny, mineral note to the fruit filled wine. $17, available at Pogo's.
One of my early trips to Napa included a stop at Mumm Napa, walking through a full "how to" with their winemaker at the time, learning the importance of traditional method production. I have loved their wines since, especially their exceptional Mumm Napa DVX vintage sparkler produced from the finest vineyards the winery works with, usually less than a dozen lots. The current release, Mumm Napa 2008 DVX includes only 7 lots of Chardonnay and Pinot Noir vines, with a small portion aged in barrel to add depth to the sparkler, before 56 months of aging in the bottle, on the yeasts prior to disgorgement. The result, a complex, interesting and refined wine with creamy vanilla, toasted hazelnut and baked bread notes, melding with red apple, ripe pear, fig and apricot flavors. $60, available at select Total Wine and More stores or their website.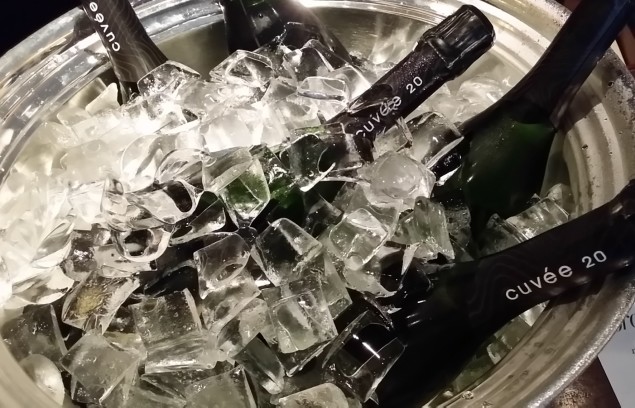 Russian River Valley produces some of the finest Chardonnay and Pinot Noir in the world, which is especially good for sparkling wine lovers as these two are classic Champagne varieties. J Vineyards and Winery strives to create distinct wines that highlight the region, while representing traditional method style and their own winery finesse. Their J Russian River Cuvee 20, crafted initially to celebrate their 20th anniversary about 10 years ago, is the signature sparkler of the winery. A blend of 50% Chardonnay with 49% Pinot Noir and 1% Pinot Meunier (the other variety allowed in Champagne,) from their cool climate, estate vineyards displays lemon-lime citrus, ripe pear, marzipan and a touch of vanilla and spice on the finish. Clean, crisp and inviting. $35, available at Total Wine and More stores.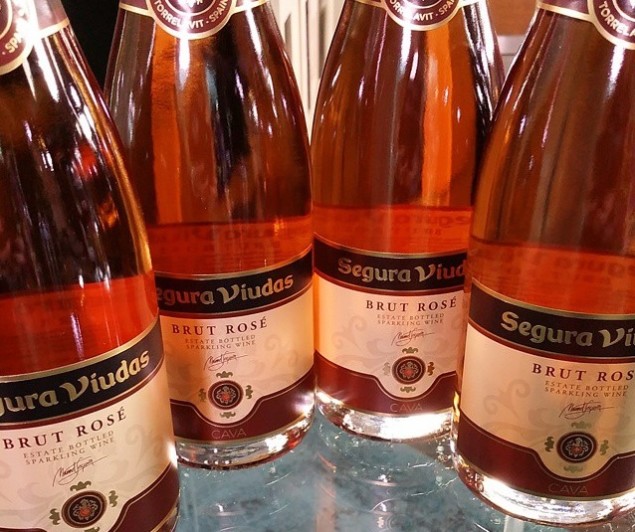 Segura Viudas excels at crafting classic Spanish Cava in the traditional method. Their Brut Reserva and Brut Reserva Rosé are  go to sparklers as they deliver on taste as well as incredible affordability (both around $10 a bottle.) The Segura Viudas Reserva Heredad adds a beautiful bottle presentation to the taste and affordability. Aged 3 years on the yeasts, the sparkler is filled with white flowers, crisp citrus and melon notes with a touch of vanilla and honey. Fresh and inviting, available for about $25 a bottle at Pogo's.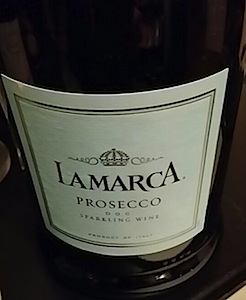 Juicy, fruit forward and approachable most Prosecco sparkling wines are produced in the Charmant method in temperature controlled tanks creating a sparkler that is often lighter and less complex than those made in the traditional method. These sparklers are meant to showcase the freshness of the grapes and their fruity qualities. La Marca Prosecco leaps from the glass with frothy bubbles, lemon zest and wild flower notes and ripe white peach. $12, widely available.
White Knight Prosecco DOC is filled with fresh white flowers and honeysuckle, opening to juicy apple, pear and peach notes. This is the ideal sparkler to mix with St. Germain for a floral cocktail or with orange juice for a mimosa. $15, available here.
Get the FrontRow Newsletter
Get a front row seat to the best shows, arts, and things to do across North Texas. Never miss a beat.