Holiday shopping is in full swing, and the timing couldn't be better for finding the prefect gift for those you love or simply want to impress since it's also the time of year many new vintage releases of Napa Valley wines become available for purchase. If you are looking for the ideal gift for your loved one, colleagues, friends, or better yet, yourself, consider one of these stunners from California's Cabernet capital. (A few selections were sent for editorial consideration.)
Nothing says the holidays more than the adorably presented wines from Flora Springs, with an extra special added bonus, the wine inside the bottle is as good as the presentation. The Flora Spring 2012 Holiday blend brings together a Bordeaux style selection dominated by Petit Verdot and Cabernet Franc, followed by Cabernet Sauvignon and Merlot for a perfect cold weather red wine that will warm you from the inside out. Dark chocolate, black cherry, warm baking spice, cedar and licorice leap from the glass of this distinct and elegant wine perfect for giving, or just enjoying. $57 available in an assortment holiday packages via the website.
There are favorite wines throughout the valley, whether you are a valley floor or mountain vineyard fan, from the top of the valley in Calistoga to the furthest south in Coombsville, the most recently named AVA in the region, to Oak Knoll, Stag's Leap and so on. Each region brings different characteristics to the wines they produce from the dusty notes of the Rutherford bench to the earthy, iron rich volcanic soils creating intense minerality in Howell Mountain and Atlas Peak wines.
Traditionally Cardinale, the premier Cabernet Sauvignon from Jackson Family Wines, focuses on the mountain vineyards, using premium estate fruit for their well rounded Cabernet Sauvignon blend. 2012 presented a slightly different opportunity for the wine, as it was considered all around perfect for both quality and incredible quantity. The 2012 Cardinale blends Cabernet Sauvignon fruit from Howell Mountain, Diamond Mountain, Mount Veeder and Spring Mountain, the traditional four mountain vineyards always included in the wine, but in this prime year fruit from Stag's Leap, St. Helena and Yountville was also used, bringing in red fruits and mid-palate refinement, melding seamlessly with masculine, mineralic, robust red fruit notes the mountain fruit gives. Bold and robust, yet elegant and refined. A beautiful wine now, but with a bit more time in the bottle it will soften the tannins, for a lush and velvety wine. $250, available through the winery website.
With a similar philosophy, yet a distinctly different style, Galerie Wines showcases winemaker Laura Diaz Munoz artistic personality, defining the terroir with each wine treated as her painters canvas of a portrait of place. Pleinair is a blend of Cabernet Sauvignon fruit from the red volcanic soils of Stagecoach Vineyard high atop Atlas Peak, sedimentary soils from Yountville and St. Helena and volcanic loam from Spring Mountain, blending together to create a mineralic pencil lead, woody herb and floral wine with ripe berry and cherry notes, good acidity and nicely rounded tannin structure. $50, available via their website.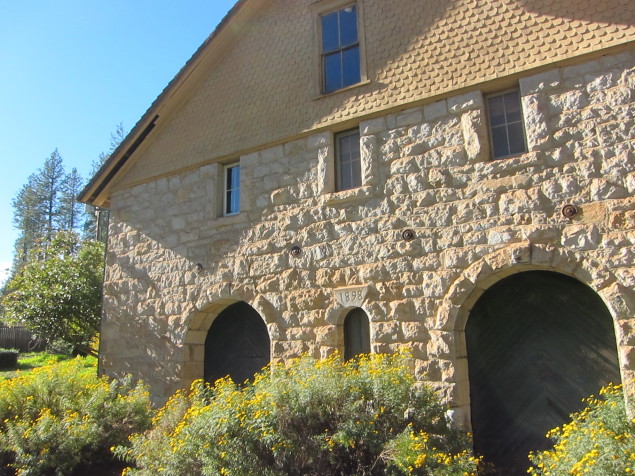 La Jota Vineyard is Jackson Family's historic Howell Mountain vineyard producing floral, fragrant Cabernet Franc and black fruit filled Cabernet Sauvignon. 12% of the fruit in the 2012 Cardinale is from the La Jota vineyard, but you can also enjoy a 100% La Jota vineyard Cabernet Sauvignon from their estate vineyard at the top of the volcanic rock and iron clay soil filled mountain. The La Jota Cabernet Franc, a favorite of mine, is produced from phylloxera-resistant, 40 year old St. George rootstock producing a concentrated, wild flower, black cherry and rambly blackberry filled wine. Their luscious, elegant La Jota Cabernet Sauvignon adds a touch of Cab Fran, Petit Verdot and Merlot to the wine producing a red and black fruit filled wine with black licorice, sweet spice and toasted coffee filled wine. Both are lovely, lively and impressive, each retailing for $75 and available via their website. Last week, Jackson Family Wines received the 2015 Rabobank Leadership & Excellence Award. The Award is given annually to a company recognized a true leader in the food and agribusiness industry that has embodied the spirit of innovation and business sustainability as well as having a visible impact within the industry across a wide range of activities.

Another classic Napa Valley blend of vineyards with history telling the story of the valley is from Beringer, celebrating their 35th vintage of their flagship 2012 Private Reserve Cabernet Sauvignon. A blend of vineyard fruit from Beringer estates on Howell Mountain, Rutherford, Spring Mountain, Mount Veeder and, with the 2012 vintage, 17% from the Beringer Home Vineyard in St. Helena, the original acreage purchased by the Beringer brothers in 1875. Crafted by Beringer Winemaker Emeritus, Laurie Hook, the expressive wine is filled with smoke and spice, earthy graphite and pencil lead, and touches of dark chocolate, wrapped around blackberry, black plum and cherry. $165, available via their website.
Joseph Phelps celebrates the valley floor with a blend of their estate vineyards from warm St. Helena down to their cool Suscol Vineyard in South Napa Valley, with over 27% of the fruit for their 2012 Joseph Phelps Insignia coming from clay, loam and volcanic soil filled Stags Leap District AVA. The result is a balanced yet brawny wine filled with black currant, cassis, leather, tobacco and toasted toffee with a smooth, velvety texture and finish. $240, available by allocation via their website.
Though Stags' Leap Winery also produces an intensely concentrated, yet well balanced Cabernet Sauvignon, as is edivence with their silky, earthy, coffee and toffee filled "The Leap" Cabernet Sauvignon, their concentrated "Ne Dede Malis" Estate Peitit Sirah is the wine that truly sets this winery apart. From one block of their estate vineyard planted over 80 years ago, this old vine Peitt Sirah, blended with 15% of other undisclosed varieties that were planted in the vineyard with the Petit Sirah in 1929, almost in a classic Old World field blend, produced an aromatic wine with black currant, blackberry jam, black licorice, dried black fig and pepper. Elegant and robust, a special wine available in very limited amounts from the winery for $90.

Melding intensity with refined elegance and softness is what makes the wines of Shafer Vineyards in the Stags Leap District simply remarkable.  Regarded as one of the the very best wines in the region, Shafer Hillside Select will earn you major brownie points in the gift giving department. From the estate Hillside Vineyard this carefully manicured and maintained fruit melds intensity with richness, concentration and structure with elegance and refinement. A big wine, upwards of 15.5% alcohol, begging to be paired with a hearty steak or grilled venison, enhancing the dried and ripe fruit, dried tobacco, leather and spice notes of the wine. Beautiful now with a bit of decanting, but will age for at least 10-15 years, softening the tannins as it progresses. $250, available through allocation through their website.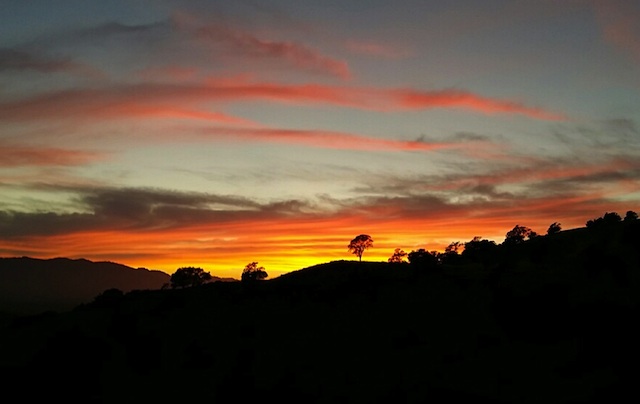 Cliff Lede, also in the Stags Leap District, celebrates the Robert Frost quote that "wine is bottled poetry" with their Poetry Cabernet Sauvignon. A wine that highlights the elegance and refinement of great Napa Valley Cabernet. Wild flower and dried berry aromas meld with earthy forest floor, graphite and pencil lead notes for a bold, expressive wine with character. 2012 also marks the release of their first Cliff Lede Beckstoffer To Kalon Vineyard Cabernet Sauvignon from the famed Oakville AVA vineyard. Ripe red fruit filled with black tea, spice box, cedar and wild flower notes with a long, lush, lingering finish. Poetry is available locally at Pogo's for $225, the Beckstoffer To Kalon Vineyard Cabernet Sauvignon is available in very limited quantities for $165 via their website.
Robert Mondavi Vineyard To Kalon Reserve Vineyard Cabernet Sauvignon is equally as impressive and expressive. Crafted with a delicate, hands-off approach to allow the quality of this historic vineyard to shine. Filled with dried sweet spice like cinnamon and nutmeg, melding with woody herbs, like sage and thyme, with ripe boysenberry, dried red cherry and chocolate. $165, available via their website.

St. Helena is home to Vineyard 29, producing lush, velvety, delicious wines with character and distinction. From their entry level "Cru" wines, which impress most wine lovers in their own right, blending fruit from throughout the valley to create their balanced, juicy and delicious Cru Cabernet Sauvignon, to their impeccable Vineyard 29 "29 Estate" Cabernet Sauvignon. The 2012 vintage, which lent itself to perfect conditions all around, is robust, masculine and assertive, as it is still very, very young. But, within this bold exterior is an elegant, generous and delicious wine that softens after an hour or so of decanting. Filled with black fruit, cigar box and tobacco notes, melding with pencil lead, crushed stone and licorice, and great acidity, which will assist if this wine is acquired for aging as it has the potential to age beautifully for upwards of 20 years. The Cru Cabernet Sauvignon is available for $60 at Pogo's, the 29 Estate is $250 and available through allocation via their website.
Earthy, dusty and distinct, Amici blends fruit from Rutherford, predominantly, with cool Coombsville, high elevation Atlas Peak, warm Calistoga and fresh Spring Mountain for their layered 2012 Amici Cabernet Sauvignon. Crafted by legendary Napa Valley winemaker Joel Aiken the velvety wine melds toasted chocolate, espresso, black cherry and anise for an elegant wine with good acidity, earthiness and approachability. $45, available at Total Wine and More.

Sitting above the fog line at one of the highest elevations in Napa Valley, Atlas Peak fruit consistently delivers textured, full bodied, thirst quenching wines with character. 2013 Pahlmeyer Jayson Cabernet Sauvignon, from a vintage that was as high in quality as the 2012, blends fruit from Pahlmeyer Waters Ranch as well as Stagecoach and Rancho Chimiles, for a concentrated, muscular, structured wine with personality. Though bold and intense, the wine has great acidity and well integrated tannin, making this delicious upon release, but can also age for the next few years. $75, available at select Total Wine and More stores.
Also from Pahlmeyer, their Pahlmeyer Merlot that will impress anyone, even Cabernet Drinkers. Their 2013 release, an excellent high quality and quantity year in Napa, from high elevation Pahlmeyer Waters Ranch on Atlas Peak and Stagecoach, is filled with blackberry, black plum and boysenberry filled wine with licorice, leather and dense earthiness. Bold and yet refined, a hearty Merlot that will impress. $85, available at Spec's.

The current release of Silver Oak Napa Valley Cabernet Sauvignon is actually a bit older than some of the other new releases on the market, 2010. Blending fruit from their sustainably farmed estate vineyards, as well as fruit sourced from vintners in the region they have worked with for decades, the Cabernet dominant wine, blended with 13% Merlot and a touch of Peitit Verdot and Cabernet Franc and is then aged for 2 years in completely new American oak, bottled and then aged an additional 20 months in bottle before release. The American oak adds subtle coconut and sweet spice, melding with currant, black and blueberry and cedar. $120, available at select Sigel's locations.
Traditionally the fruit for Merryvale's flagship Profile wine has come from fruit grown throughout Napa Valley, however their 2012 Merryvale Profile is a complete expression of their Schlatter Estate Vineyard with 100% of the fruit coming from their St. Helena estate. Blending 15% earthy, dense Petit Verdot with the best quality Cabernet Sauvignon lots on their estate creates a full bodied, intense and complex wine with dense tannin structure that is bold today, but will soften a bit over the years. This vintage also unveils new packaging for this special wine, displaying the profiles of family owners Rene and his beautiful wife, Laurence, Schlatter, adding additional elegance to this special wine. $200, available in limited quantities at Stocks and Bondy as well as through their website.
Earlier this year Merryvale also introduced a new wine to their Merryvale & Starmont portfolios, Forward Kidd. Named after two distinct soil types, Forward and Kidd, the wine pays homage to the vast variety of soils found in Napa Valley, over 100 different types in the 20 mile long valley. A blend of 30% Petit Verdot with 25% Cabernet Sauvignon, 20% Merlot, 20% Malbec, 3% Syrah and 2% Petit Sirah the 24 month aged in partially new French oak wine is surprisingly soft for such a powerful blend. Filled with red and black berry, cherry pie, sweet spice and a touch of smoke, the wine is perfect for holiday dinner pairings. $45, available at Goody-Goody locations.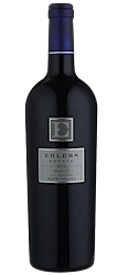 Ehlers Estate focuses on crafting elevated, distinct wines from 100% organic certified St. Helena estate fruit. Specializing in biodynamically farmed fruit, their Ehlers Estate Merlot is a complex, concentrated wine showcasing the full potential of Merlot. Filled red currant, red plum, coffee and licorice notes, the juicy, lively and structured wine is a true expression of the variety and quality St. Helena fruit. $55, available at select Goody-Goody locations.
Powerful, unbridled, untamed and rugged, the fruit from the steep, unmanicured slopes of Mount Veeder produces dense wines filled with minerality, earthiness and intensity. 2013 Mount Veeder Winery Cabernet Sauvignon highlights this intensity in a blackberry, cherry jam, dark chocolate and dusty leather filled wine perfect for pairing with roasted meat or braised lamb. $44, available at Pogo's.

Franciscan Estate Magnificat is considered one of the original Meritage wines of Napa Valley, produced since 1985. Their 2012 vintage blends 73% Cabernet Sauvignon with the remaining 4 key Bordeaux varieties for a well rounded, inviting wine filled with savory balsamic, tobacco, dried fruit and spice. $50, available at Total Wine and More.
Strawberry, red licorice and red plum flavors leap from the glass of Grgich Hills Merlot. With a touch of Cabernet Sauvignon added for structure, this rich, inviting and palate pleasing wine is perfect for any holiday table, especially if you have barbecue involved. $46, available at Spec's locations.
Get the SideDish Newsletter
Dallas' hottest dining news, recipes, and reviews served up fresh to your inbox each week.