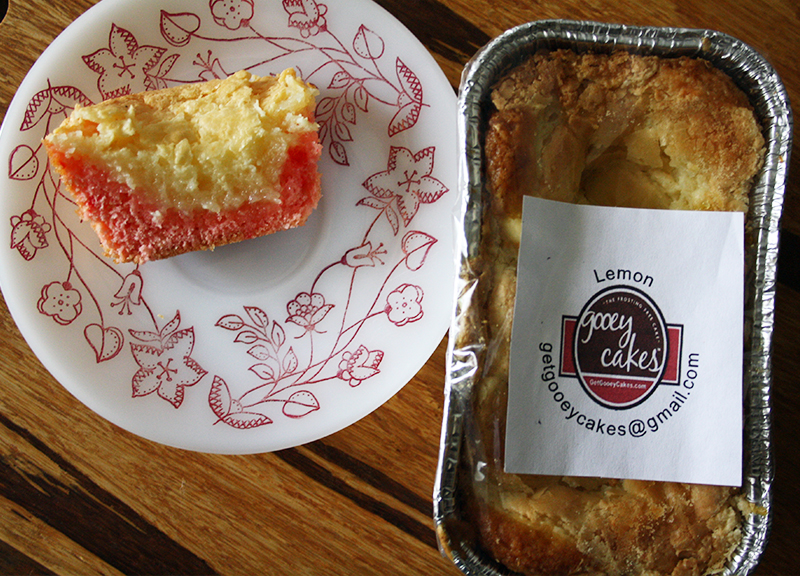 The Localist: Gooey Cakes
These sweet treats are baked to perfection.
Gooey Cakes is one of the most loyal and regular vendors at The Deep Ellum Outdoor Market. You can always find Mary Ann O'Brien or one of her family members selling delicious treats at their booth. Gooey Cakes come in seven different flavors: original (buttery and sweet), devils food chocolate, lemon, strawberry, cinnamon, pumpkin, and tres leches.
My favorite flavor is the strawberry. The cake consists of a moist layer of strawberry cake on the bottom and a thick layer of cream cheese, butter, and vanilla on top. The cakes are baked to perfection so that the texture is gooey in the center and crispy on top.
The local company knows how to make a consistently delicious product. Small cakes go for $8 each or two cakes for $15, while larger cakes can be purchased (upon request) starting at $25. To see a list of all of their flavors, find out where they will be next or send them a message, visit their Facebook page.