This may be the most wonderful time of the year for many of us blessed with some time off, but our local chefs are working overtime. Between shifts, we asked them to tell us what they wanted for Christmas. Here is what they typed:
Dean Fearing
Fearing's
All I want from Santa this year is for Tortilla Soup to become the state food of Texas. And that I survive the honey-do list at my girlfriend Wanda's new house. One last thing: that people know I have left the Mansion after all these years!
Matt McCallister
FT33 and Filament
I'm not into gifts, but if I had my wish list it would be:  heli-boarding in New Zealand, fly fishing in British Colombia or Costa Rica, and seeing Etherwood play live in the U.K.
James St.Peter
Hypnotic Donuts
I want everybody to work in the food industry for just 2 weeks.  You can always tell the customers that have and those that have not worked in a restaurant.
Gene Street
Founder of Black Eyed Pea, Good Eats, Consolidated Restaurant Operations, Inc. to name a few, but we still love him for J. Alfred's. 
True freedom of the press for me with no consequences, bigger boots and shoes indicative of the male thing, and lastly for the person who took my booties that my momma crocheted me for Christmas four years ago to bring them back.
Paula Lambert
Mozzarella Company
I want to lose 10 pounds!  And that's the truth. And I want a condo in Downtown Dallas!
John Tesar
Knife, Oak, El Bolero, The Royale
I wish Donald Trump would submit to getting a haircut at a Mexican Barber shop. And that someone could come up with a gift card that contains common sense and makes the season of gift giving truly worthwhile! What better gift than the gift of love and common sense. And last but not least I wish for peace on earth and Good will towards men! Amen
Brian Luscher
The Grape, Luscher's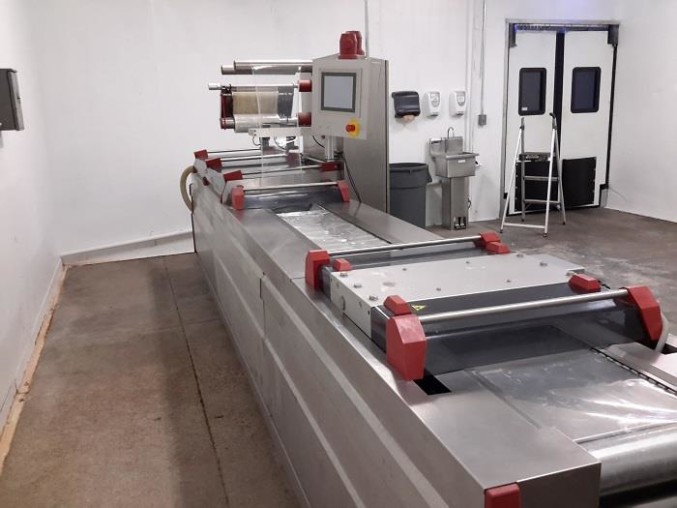 Repac Model RE 20 Horizontal Tray Form Fill and Seal Machine. The machine uses the rapid air forming method which maximizes the distribution of film into critical areas such as corners. This allows sausage package engineers to choose thinner forming films with potential cost savings of up to 20%. $58,500.00.
Get the FrontRow Newsletter
Get a front row seat to the best shows, arts, and things to do across North Texas. Never miss a beat.