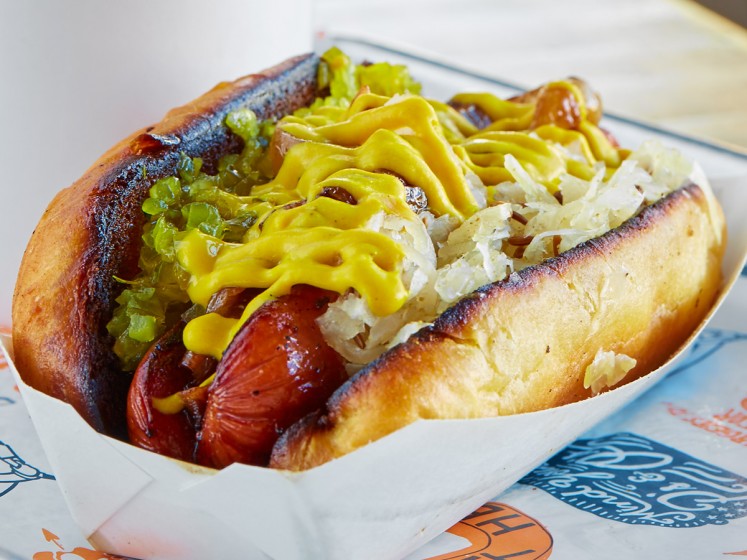 Have Lunch with D Magazine's Dining Critic, Eve Hill-Agnus
Want to know how Eve chose the best new restaurants in Dallas? Go ahead and ask her.
My job is rather intuitive. I eat and I write. There's more to it than that, obviously, but as far as jobs go, it's one of the more readily accessible when people ask what you do for a living. Most people can relate to the one activity we're all bound to do several times a day.
And yet, I'm often reminded of how much remains mysterious, from the outside, about the whole business of reviewing. Do I go more than once? (Yes!) How do I pick places? Do I go with friends, or just eat gargantuan meals of seven, eight, twelve courses, trying to convince the waitstaff I'm just really ravenous as plates pile up around me? These are all things I didn't know either before I started.
And then there's the matter of choosing D's Best New Restaurants of 2015. Here, too, lots of questions. Was I taking notes all year? Would I ever put a taco stand on the list? How many times did I go to places before deciding they made the cut? And how many different kinds of fish did I eat at Uchi?
Perhaps most importantly, can I get invited to lunch?
Done! This Friday, December 11 join me on the D Magazine Facebook page with your questions. I'll be there from noon until 12:30 p.m., chatting about the Best New Restaurants of  2015 and all ancillary topics. Southern fried chicken, tender braised goat tacos, bowls of ramen, glorious ice cream. There's plenty to dish about. We won't leave hungry.