Earlier this week, online arts and entertainment editor Alex Macon shared a 1977 D Magazine review of Star Wars. It's pretty cool. I snagged the issue from him and thumbed through it until I found the dining section. The food feature titled "Confessions of a Cheeseburger Addict" is written by burger enthusiast David Bauer.
"There is no doubt in mind that if I were told that I could have only one food for the rest of my life, my choice would be cheeseburgers," Bauer writes. "I am, in all candor, a slave to them. I know for a fact that I cannot go for a week without one. I've tried. And failed. I eat cheeseburgers for breakfast, I can eat cheeseburgers in bed. I eat cheeseburgers to cure hangovers, I eat cheeseburgers to cure strep throat. I like to look at pictures of cheeseburgers, I like to watch commercials about cheeseburgers."
Some of his favorite burger spots include Hump's Hamburgers on McKinney Avenue, The Slithy Tove at Mockingbird near Greenville Avenue, and Hole In The Wall Hamburgers near Harry Hines Boulevard.
The dining section of the issue also includes a handful of newcomer reviews — my personal favorite is of Leonardo D'Munchy, a delivery restaurant on Oak Lawn Avenue noted for its Canadian baby back ribs.
Click the images below and take a step back in Dallas dining history.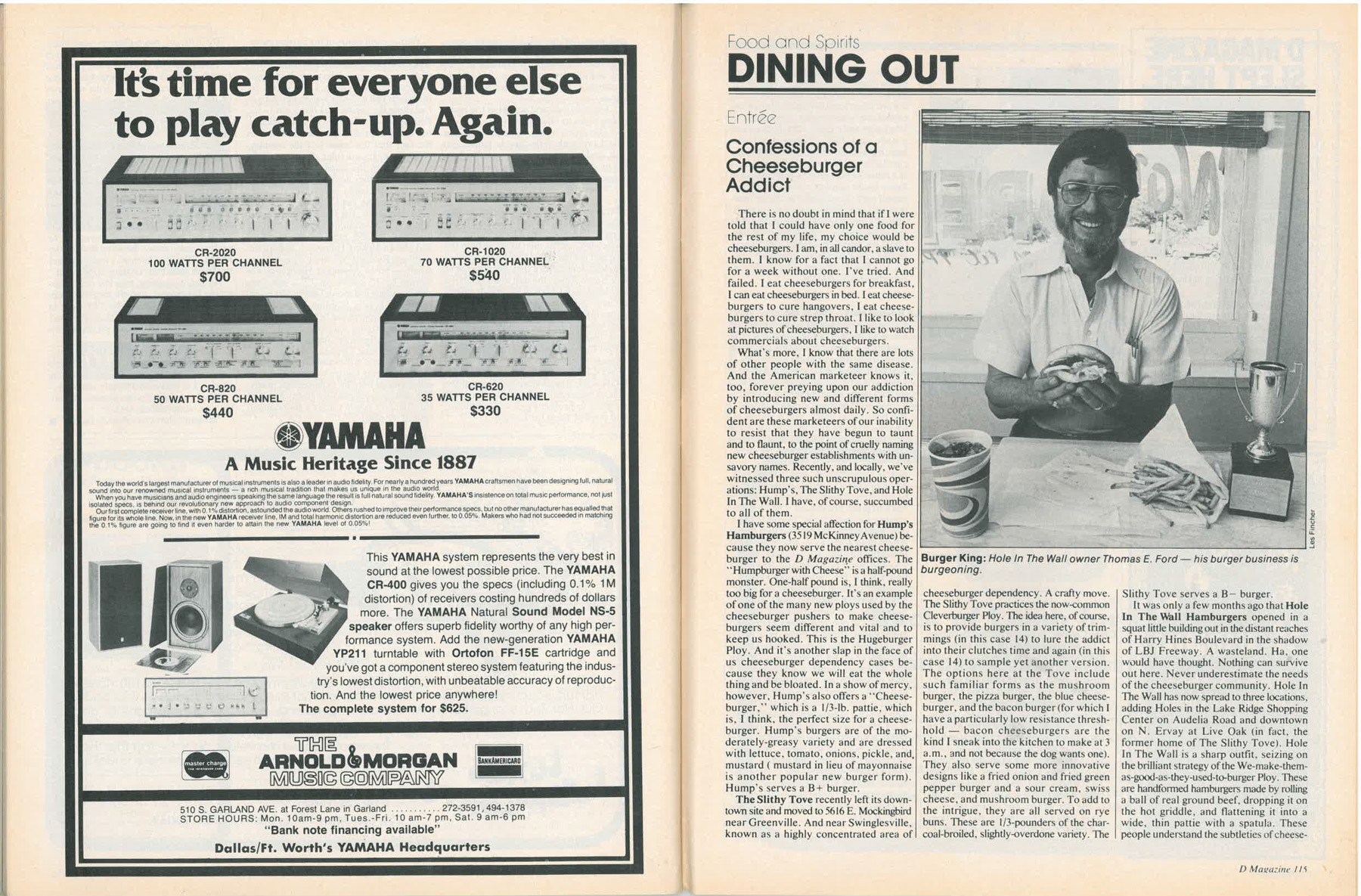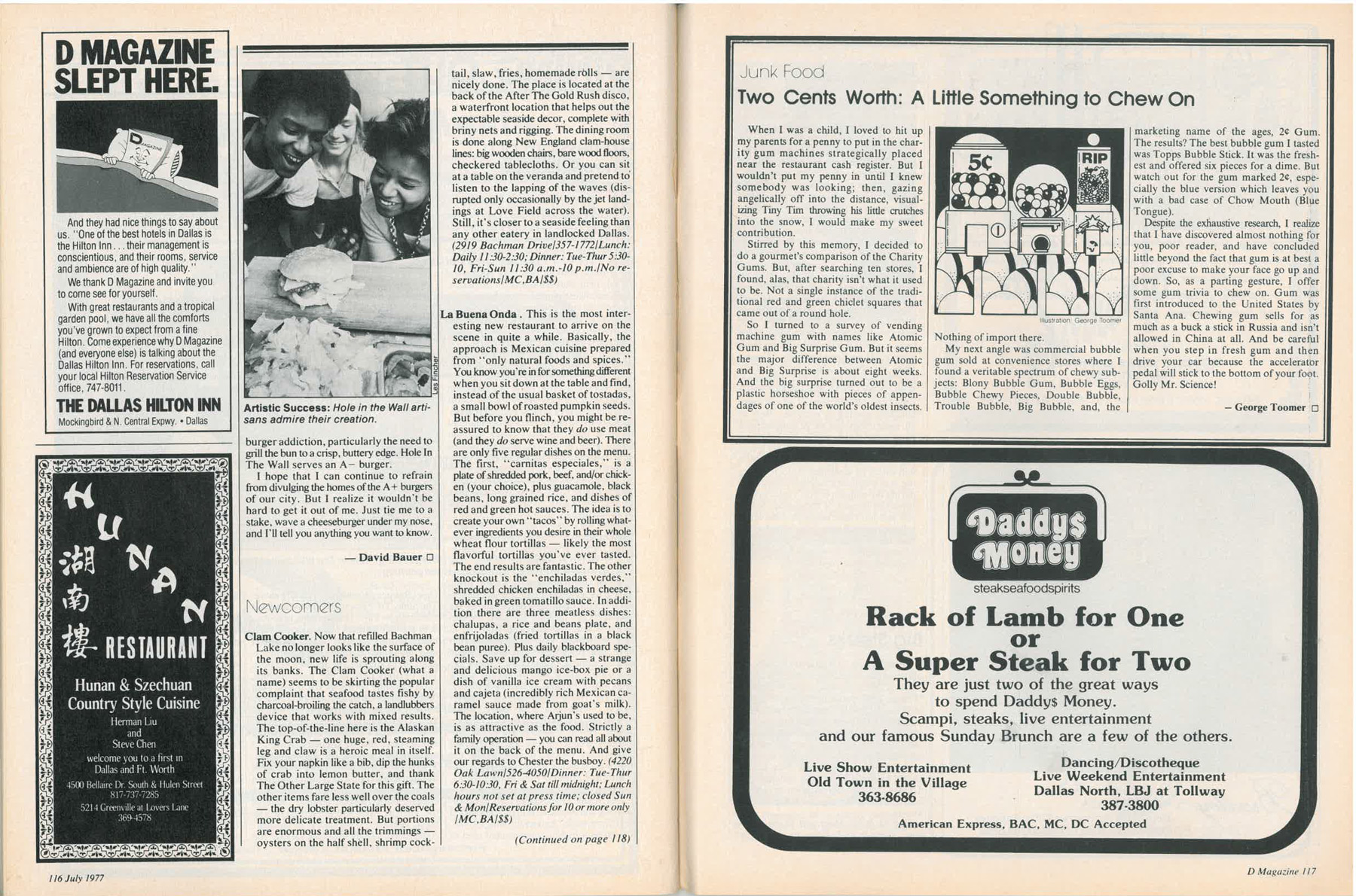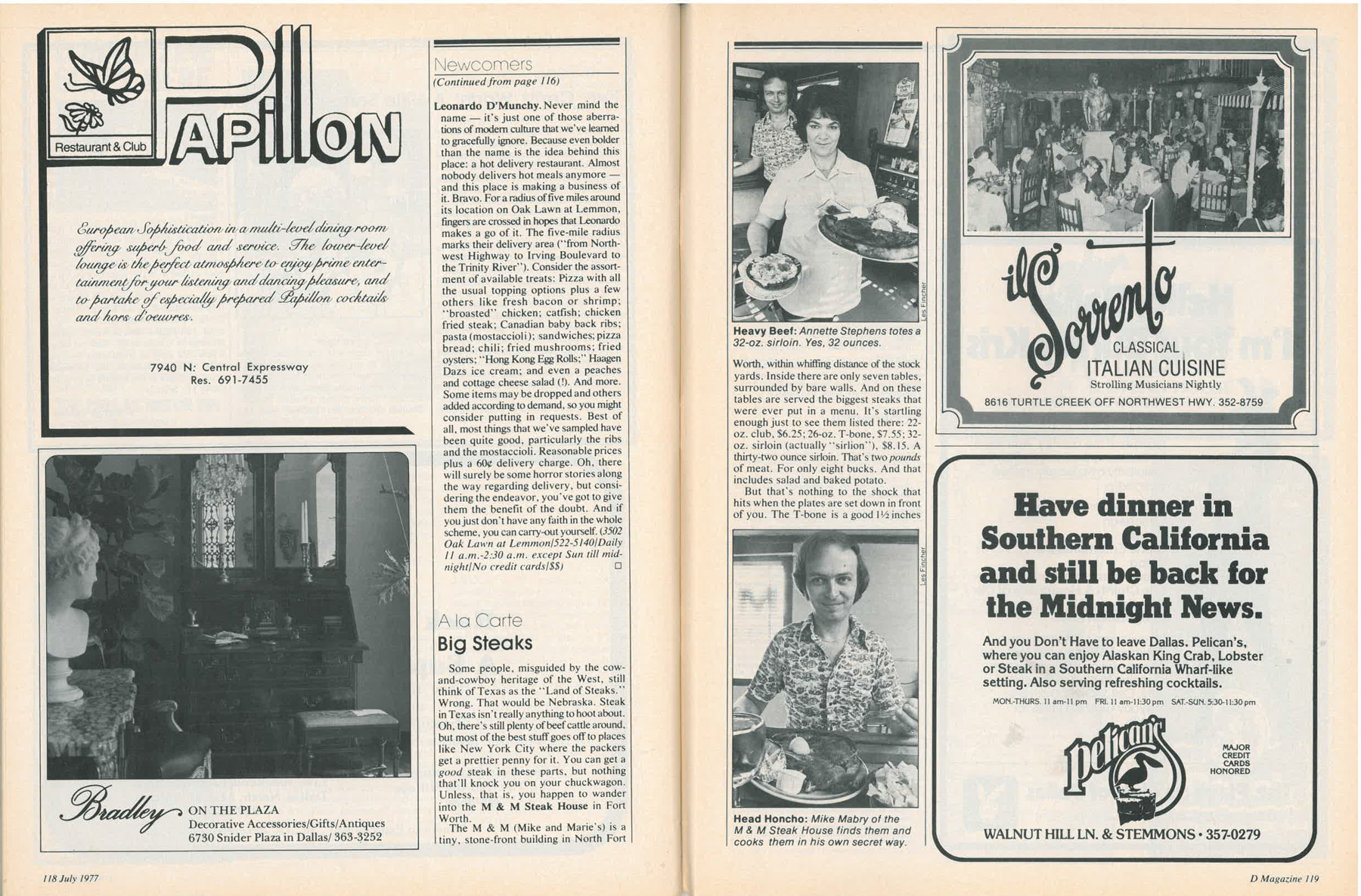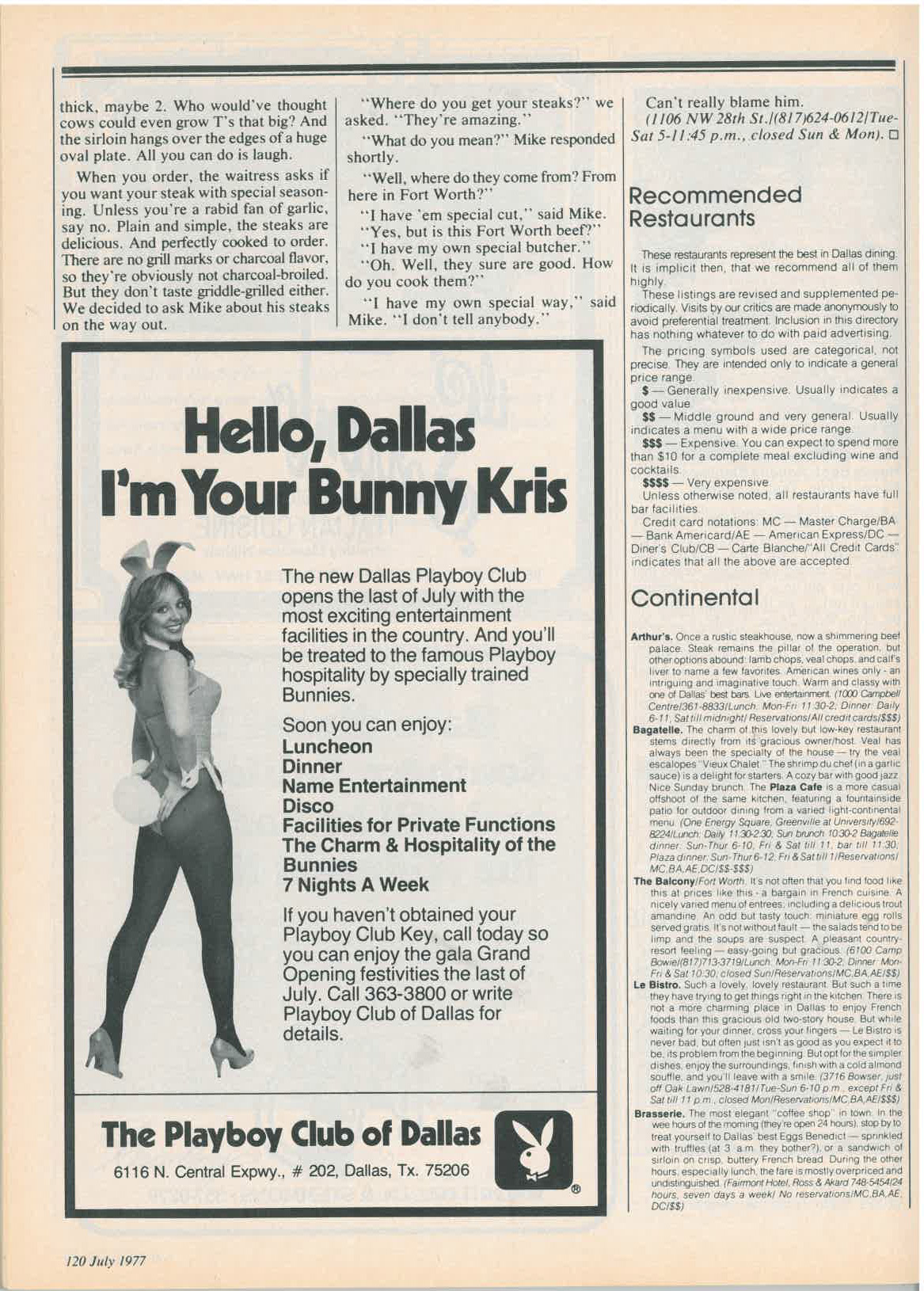 Get the SideDish Newsletter
Dallas' hottest dining news, recipes, and reviews served up fresh to your inbox each week.