Last week we gave you a selection of affordable white wines to consider for entertaining a crowd through the holidays.  Following up, here is a selection of quality, yet affordable (most under $20) red wines to enjoy with friends, family, colleagues, and clients that will both impress and save you a few dollars. Now you can splurge on your holiday decorations outside, ensuring they are as beautiful as the wines you are pouring inside. (A few suggestions were sent for editorial consideration.)
Pinot Noir is such a finicky grape to grow, making it difficult to produce a high quality wine for less than $30, much less $20. However, I have enjoyed a few lately that have surprised with pleasant flavor profiles that are both varietally correct, yet also filled with depth and distinction making them appealing beyond the enjoyment you may suspect at a typical holiday corporate function.

Pali Wine Company is fast making a name for itself for producing both high quality, single vineyard wines, like their Wine Spectator 94 point Rancho La Vina Pinot Noir from Santa Barbara County, but also for their distinct and affordable regional wines, like their berry, cherry and cola filled Sonoma Coast "Riviera" Pinot Noir. Elegant and refreshing, a great wine to please any crowd during the holidays. $20, available at Goody-Goody Stores.
Bridlewood Monterey County Pinot Noir balances fresh acidity, helped by cool morning fogs and cool overnight temperatures from the Pacific Ocean breezes, with ripe red fruit flavors of raspberry and cherry jam for a food friendly wine that will pair with anything from honey baked ham to goat cheese tarts with dried fruit compote. $16-$18 a bottle, available at Total Wine and More.

There is a process in winemaking that can be a bit of a gamble for some winemakers called whole cluster fermentation. When it works the process can produce elegant, textured, very aromatic wines, filled with layers of wild rose, sweet spice and woody herbs, that truly tell the story of their terroir. However when it doesn't work well, it can produced rather green, vegetal almost bitter notes in the wines from the stems and seeds. The key to making great whole cluster fermented wine is to ensure the stems and seeds are ripe at harvest, not crushed during picking and clusters remain intact. The technique is often used with Pinot Noir, as in Willamette Valley Vineyards Whole Cluster Pinot Noir. The latest vintage, their 2014, is filled with juicy red and blackberry fruit, floral rose petals, soft herbs and spice with a freshness and great acidity that will make this wine a great go to for pairing with any holiday meal. $17, available at Total Wine and More.
Just south of San Louis Obispo, CA in Edna Valley great Chardonnay and Pinot Noir are produced with a touch of earthiness, rounding out a palate filled with bright acidity and ripe fruit flavors. Edna Valley Vineyard Pinot Noir is juicy, pleasing and approachable, melding ripe cherry, blackberry and fig notes with earthy minerality for an easy wine to enjoy at any holiday gathering. $17, widely available throughout Dallas.

The Other Guys produced their Moobuzz Pinot Noir from fruit grown in Monterey, also celebrating the cool nights, warm days and morning fog off the Pacific the region capitalizes on. Adding a bit of smoky Syrah and hearty Petit Sirah, as well as French oak aging, adds depth and intensity to soft fruit filled with great acidity and freshness. The end result is a rich wine with texture and weight, good for pairing with a Thanksgiving meal or a cocktail party filled with heartier appetizers, like beef sliders and a favorite in my house, bacon candy. $20, available at Spec's.
The Rhone Valley has made classic Old World varieties, like Syrah, Grenache and Mourvedre, their celebrated varieties with the region delivering on both extremely expensive options, like some from Cote Roti and of course, Châteauneuf-du-Pape, but also affordable options from regions like Luberon or Crozes Hermitage, and easy Cotes du Rhone table wines. E. Guigal was founded in 1946 as a negotiant in the region, buying fruit from growers and producers to create their approachable, and delicious wines, and since has established themselves as a trusted go to for quality and affordability in the region. Their E. Guigal Crozes Hermitage Rouge is a Syrah heavy blend from the Northern Rhone displaying layers of black fruit, smoke, spice and a touch of minerality from the limestone, silt and clay filled soils of the region. $17, available at Total Wine and More.
An easy, ripe fruit filled, Rhone style wine made in California is produced by the McBride sisters. The duo, sharing the same father but raised by different mothers, one in California and one in New Zealand, came together to create their Truvee Wine as a celebration of their unique differences and close nit similarities. Though neither knew the other until the late 1990's, they both had developed a love and passion for wine, coming together now to create approachable wines with personality and character. Their first release, 2013 Truvee Red Blend of Grenache and Syrah from fruit grown throughout California's Central Coast is juicy, spiced and very fresh with black cherry, ripe blueberry and pepper spice notes. $15, available at Goody-Goody stores.
Grenache continues to find a home in other parts of the world beyond the Rhone, including as close as the Languedoc where old vines, some upwards of 100+ years, are producing wines of character and distinction for producers like Leon Barral and Maxime Magnon. Just south of the Languedoc in the small village of Maury, Roussillon, France Dave Phinney, winemaker of Orin Swift and Joel Gott, of Joe Gott Wines, joined together to create their Shatter Maury, dedicated to celebrating quality Grenache at an affordable price. Schist filled soils of the region add distinct steely, crushed stone and woodsy character to the wine, enhancing the subtle herbal, cherry pit and blackberry flavors of the wine. $20, available at Spec's.
Though most think of Tempranillo when they think of red wines from Spain, Grenache, or Garnacha as it is known locally, thrives in the Priorat and Calatayud regions of Eastern Spain. A consistent Garnacha from the region is Las Rocas. Retailing for an incredibly agreeable $12-$14 the easy drinking wine is filled with layers of blackberry, dark chocolate and espresso with fresh acidity and soft tannins. Widely available throughout Dallas.
The classic Spanish Tempranillo wine can also be celebrated in other parts of the country, including Texas (though most of our quality Texas Tempranillo wines retail for more than $20.) Matchbook Tempranillo in California's Dunnigan Hills AVA, utilizes both American and French oak to round out the bold flavors of the wine, similar to what is done in Rioja, producing an aromatic red filled with toasted caramel, vanilla, black cherry and soft herbal notes. $15, available via their website.

I am a hug fan of wines from the Piemonte region of Northwest Italy, the motherland of the King of Italian wines, Barolo, and the queen, Barbaresco, celebrating the classic Nebbiolo variety. However, in addition to this hearty red, easy drinking, light-bodied varieties like Barbera and Dolcetto also thrive in the land of truffle and hazelnuts. And they are all delicious. I recently tasted through the portfolio of Le Tenute Cisa Asinari dei Merchesi di Gresy, a family owned winery in the heart of Barbaresco, producing a high quality Nebbiolo from the estate, as well as estates throughout the region producing exceptional Dolcetto, Sauvignon, Barbera, Chardonnay, Cabernet and Moscato. Their Merchesi di Gresy Barbera d'Asti DOC is a fresh and lively wine filled with fresh wild flower, raspberry and blackberry aromas, followed by ripe berry, cherry and a subtle earthiness that adds depth to this delicious wine, that delivers on flavor and great price. $18, available at Jimmy's and CiboDivino.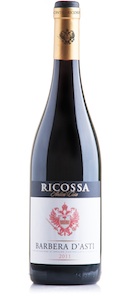 One of the best, and most affordable wines from the Piemonte is Barbera. The fruit filled wine pairs easily with anything from roast turkey or holiday ham, to a warm bowl of chili or chicken fajitas. Ricossa Barbera d'Asti is a fresh, light bodied, delicious red wine with low tannin and great acidity, making it very food friendly. Filled with ripe and dried cherries, raspberries and blueberries with a touch of toasted vanilla, dark chocolate and spice. $18, available at Stocks and Bondy.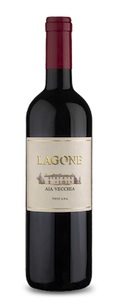 South of the Piemonte is Tuscany, the land of Chianti, but also the land of the Super Tuscan celebrating the blend of Sangiovese (the variety of Chianti) with international varieties like Cabernet Sauvignon, Merlot and Cabernet Franc. Aia Vecchi uses just the later international varieties in their Lagone, a $15 Tuscan IGT that continues to be a go to with every vintage as the balance of fresh berry, spice, subtle earthiness and classic cherry, plum and cedar notes makes this a wine that I know will pair with anything from steaks on the grill to a beef and lentil stew. $15, available at Jimmy's.
Across the country in Veneto Amarone rules, produced from hearty Corvina, Rondinella and Corvionone, but the sister wine, which is still hearty but not as dried fruit filled, Valpolicella Ripasso is the ideal accompaniment to roasted pork loin, turkey, wild boar or game birds. Tenuta Sant'Antonio Valpolicella Superiore Ripasso Monti Garbi fills the palate with ripe cherry, dried fig, woody herbs and a touch of minerality with subtle tannin making this a wine to enjoy now, with a short period of decanting before enjoying, but can also be held for a period of 5 or so years. $19, available at Pogo's.

Malbec has become such an easy go to wine for enjoyment for both happy hour sipping, and enjoyment throughout a dinner party. Trapiche Broquel Malbec is the ideal for enjoying throughout both, especially when paired with a hearty ribeye. Filled with ripe black plum, pepper, hints of Morello cherry and balsamic, this is a wine to enjoy any time of day. $18, available at Total Wine and More.
Slightly heartier, Don Miguel Gascon Malbec, retailing for around $15, opens with floral aromas of lilac and violet, followed by cherry, dark chocolate and spice notes. A good wine for pairing with grilled lamb, sausages and Argentina's favorite empanadas. Widely available throughout Dallas.

El Porvenier de Cafayate Amauta Corte I, from the high Salta elevations of Argentina, blends Cabernet Sauvignon and Syrah with their distinct Malbec creating a well rounded, balanced wine. I love this wine, melding classic flavors of the region with a modern palate, filled with dried fruit, earth and savory umami notes. Retails between $17-$25, available at Pogo's and select Goody-Goody stores.
Cabernet Sauvignon is a continued favorite for Texas wine drinkers, with many  readily available to us at every price point. Louis Martini Sonoma County Cabernet Sauvignon celebrates everything that the region has to offer, with very hot summer days, helping ripen robust fruit during the season, to a dramatic drop in temperatures as night to keep acidity bright, enhanced by cool breezes from the Bay. The result, ripe fruit flavors with good tannin and body, making this a go to wine for enjoying with food or without. $20, widely available.
Livermore Valley, about 40 minutes from San Francisco, has developed a reputation for growing rich, varietally correct, Cabernet Sauvignon, thanks in part to the work of one of the region's first wine making families, Wente Vineyards. Wente Charles Wetmore Cabernet Sauvignon celebrates one of the first vintners of the region, Charles Wetmore, who founded Cresta Blanca winery in the region in 1882. Wente purchased the winery in 1883, starting their long legacy in the region. The leather, dark chocolate and spice filled wine is ideal for holiday pairings, melding well with anything from grilled steaks to braised lamb, with a smooth, velvety finish. $26 at Spec's.


Justin Winery in Paso Robles was recently named "Winery of the Year" by Wine Enthusiast, and rightfully so. Not only do they deliver a great experience to visitors to their beautiful property in Paso, but they also consistently deliver great wines, including their classic Paso Robles Cabernet Sauvignon. Filled with currant, black cherry and ripe blackberry fruit with warm baking spice and touch of dark chocolate this approachable wine will complete any dinner party. $20 available at Total Wine and More.
Charles Krug Napa Valley Cabernet Sauvignon is one of the softest, easiest and most appealing wines for the price out of Napa Valley, with the fruit coming primarily from Yountville. Luscious cherry and berry notes are enhanced with hints of espresso, mocha and toasted caramel. $25, available at Total Wine and More.
Get the SideDish Newsletter
Dallas' hottest dining news, recipes, and reviews served up fresh to your inbox each week.