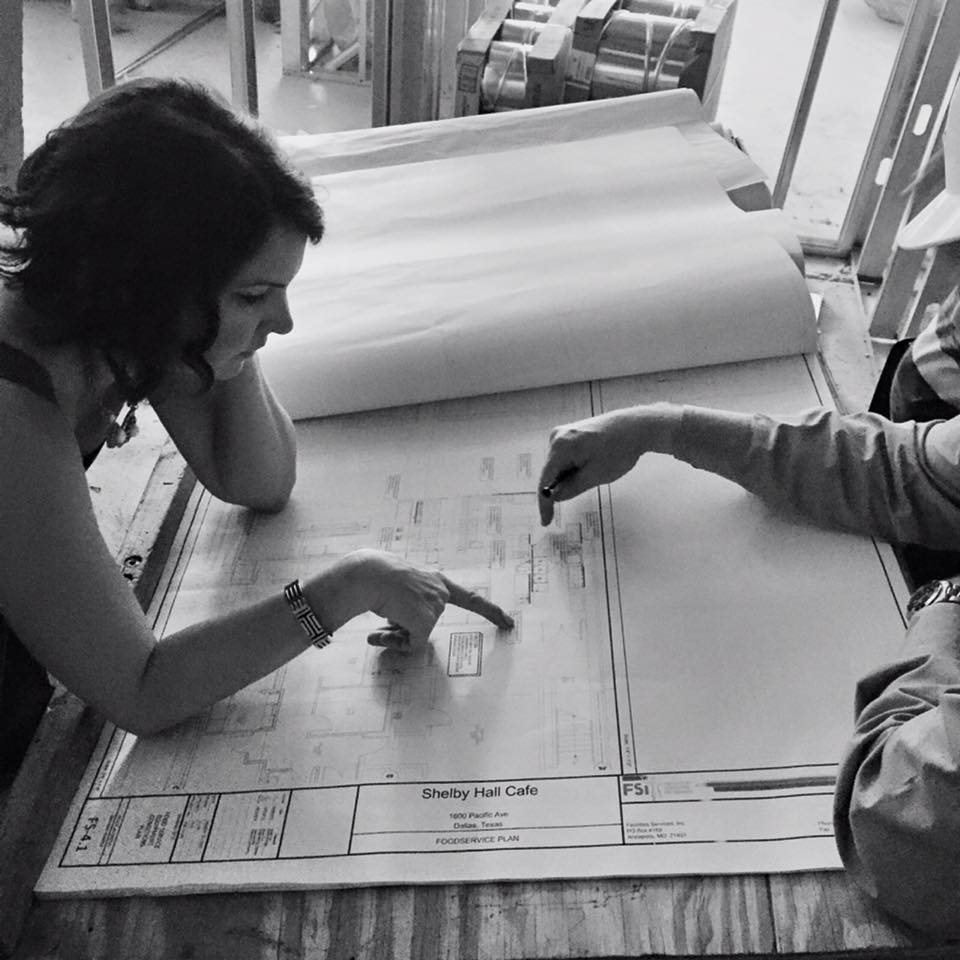 HRI Properties Forces Lisa Garza-Selcer Out of Shelby Hall Space at LTV Tower
A nasty battle between an enormous developer and restaurateur Lisa Garza-Selcer has been raging on the first floor of the LTV Tower at 1525 Elm Street.
A nasty battle between an enormous developer and local restaurateur Lisa Garza-Selcer has been raging over on the first floor of the LTV Tower 1525 Elm Street in the LTV Tower. The 32-story building was sold last year to HRI Properties, a New Orleans-based real estate firm. They have been renovating the building and creating a space with apartments, a Hilton Garden Inn, and, until last week, Garza-Selcer's new project called Shelby Hall.
HRI Properties approached Garza-Selcer in 2014 and wooed her into their development, their first project in Dallas. Plans for Shelby Hall, a 5-000-square-foot restaurant with a menu devoted to the regional cuisine of the Mississippi Delta and Lowcountry, were agreed upon by both parties and announced last June. The opening date was set for September 1.
According to details in found in a lawsuit Garza-Selcer filed on October 30, HRI Properties would provide "$1 million to build-out the restaurant and acquire furniture, fixtures and equipment. For her part, Garza agreed to provide her own operating capital and certain other assets the restaurant would need to operate, at a cost of approximately $250,000."
The lawsuit indicates the initial budget was blown well before September 1 "in large part because Developer had not bothered to secure bids for several material portions of the project in a timely manner."  The developers got in so deep they approached Garza-Selcer and attempted to renegotiate the lease to increase the percentage rent.
Tempers flared.  Garza-Selcer held firm. Her lease "explicitly provided that budget overruns were to be borne by the landlord." Obviously HRI Properties didn't let a little detail like that stop them. Last Thursday they decided they wanted to run the restaurant themselves. They sent Garza-Selcer a notice to vacate.
Shelby Hall looks ready to go. Staff has been hired and trained. Yesterday I learned that the staff has been let go while Garza-Selcer and her partners search for a new location and begin anew.
Garza-Selcer is seeking over $1 million in damages, but the chance of her case getting a hearing are slim to none. HRI Properties has the resources to fight it forever and a hotel consulting firm to staff a restaurant. Smells like a stinky deal to me.
I've left several voicemails for Steve Nance, HRI executive in charge of the project. I will update this post as soon as I hear back.