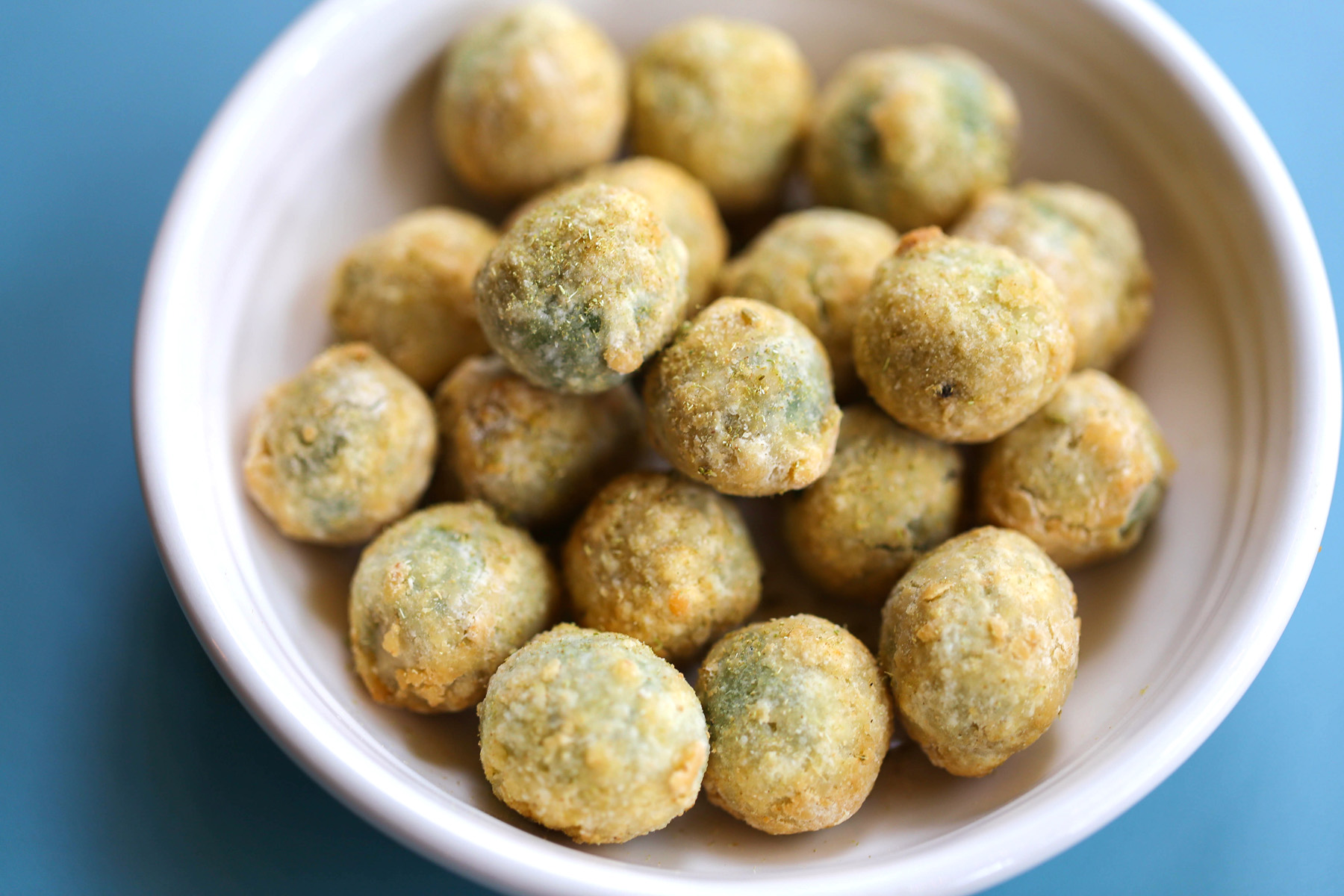 Eat This Now: Fried Olives from Americano
These savory spheres will have you shouting "Evviva!"
Trendy new restaurant, Americano, is now open at The Joule Hotel in the space previously occupied by Charlie Palmer. Americano is named after the classic Campari cocktail and is stylized after Roman café, Antico Caffé Greco, and the 1960 Federico Fellini film La Dolce Vita.
Chef Matt Ford is hand making all of his pastas in-house and his playful menu offers a selection of Italian-American dishes. I've dined at Americano twice — both times during dinner service — and highlights from my visits include the butternut squash stuffed tortellini with speck, and pumpkin seed pesto; four mushroom pizza topped with crimini, maitake, king trumpet, porcini, and fontina cheese; kale and mushroom lasagna stuffed with ricotta cheese and San Marzano tomatoes; pastry chef Ruben Torano's house-made gelato; and the stuffed olives. Oh, the stuffed olives.
Castelvetrano olives are loaded with Calabrian chili sausage, and then dredged in chickpea flour and cornstarch for added flavor and crispness. After they're fully coated, the olives are seasoned with crushed fennel seed and coriander and then they're fried. Castelvetrano olives come from Castelvetrano, Sicily and are bright green and known for their meaty flesh and mild flavor. They're the perfect vehicle for Ford's Calabrian chili spiced pork sausage.
The savory bite-sized spheres cost $5 and can be found on the Small Plates section of the menu. Pro tip: ask for a side of marinara sauce and dunk those suckers. You won't regret it.
You can view the Americano gallery below.