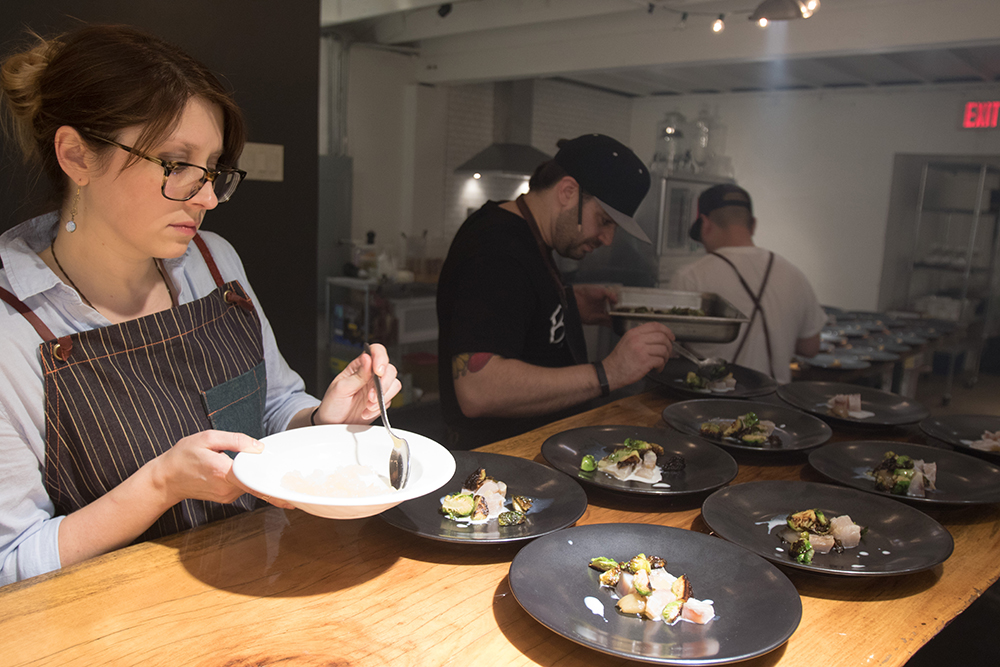 A Q&A with Dallas Supper Club Founder, Sean Granfield
When this food lover isn't working his day job, he's busy planning elaborate monthly pop-up dinners.
During the day, Sean Granfield is busy working in IT consulting. But when he's not crunching numbers, or whatever it is that IT consultants do, he's planning elaborate monthly pop-up dinners. "I began working on the first [Dallas Supper Club] dinner in April 2015, and had the first dinner on August 30," he explains. "It's something I had been thinking through since this time last year, and felt it could work, but didn't quite know how to start it."
The self-proclaimed food lover decided to take the plunge, and his monthly events have been a hit. I asked him about the creative processes behind Dallas Supper Club, and his plans for the pop-up dinner party in 2016. Here's what he had to say.
How did Dallas Supper Club get started?
It really just came down to cold calling Misti Norris and learning everything else on the fly, in terms of hosting the actual dinners. The technology and ability to scale was something I knew I could do based on my tech startup background. So, by taking that and mixing it with all the chef's knowledge, [Dallas Supper Club] has been able to succeed.
Had you gone to any supper clubs prior to starting your own?
Only the traditional wine and beer dinners. Part of it was that I looked around and saw something that wasn't here in Dallas and wanted to create it. Of course this isn't totally original with DAT, Frank Underground, and even larger ones like Dinner Lab. What will always be different about Dallas Supper Club is the revolving chefs, location, and drinks.
Which chefs have you brought on so far?
Misti Norris of Small Brewpub. Joel Orsini who was at CBD, now at Filament. Jeff Harris who was at AF&B. Brian Zenner is the December chef, and we have talked with Joel Harrington at Bolsa, Robert Lyford at Patina Green, Jonathan Peters at Rapscallion and some others.
Who is your "dream chef" to have preparing food at one of your events?
I always want to have a Dallas-Fort Worth chef anchor our dinners, but would love to bring someone like Sean Brock, from Husk and McCrady's in Charleston, to cook along side Matt McCallister or Graham Dodds.
What are your plans for Dallas Supper Club in 2016?
We're going to continue the series of monthly popups with 40 to 60 guests and rotating chefs, venues, music options, art, and more. We will also be launching two other events: The first will be an Omakase-style-dinner. The dinners will have a 15-plus course tasting menu from Dallas chefs, paired with premium beverages. The goal is to have them once every three months with two seatings on consecutive nights. It will also have a permanent home, instead of rotating the venue.
We also want to host much larger events where more of our members have the opportunity to join in. The first of these will be in April at Four Corners Brewery. Have already talked with a number of chefs about doing full pig roast, along with sides and all that would be expected. Live music and some limited release beers. Haven't hammered out all the details but have gotten sign off on all sides.
The next Dallas Supper Club dinner is Monday, December 14 from 6:30 p.m. to 9 p.m. with chef Brian Zenner at On Premise.