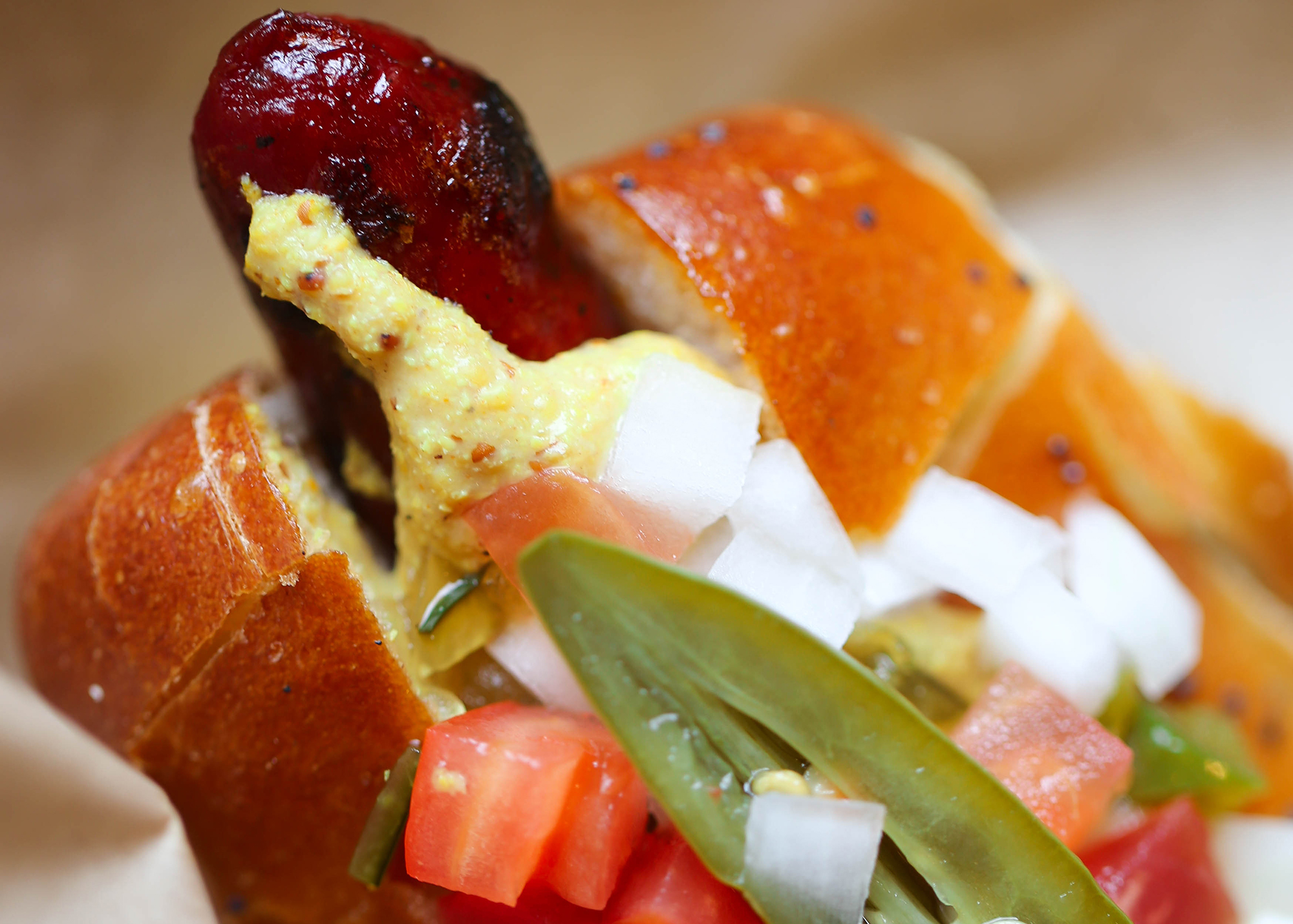 The Scoop: Luscher's Red Hots to Launch Happy Hour and More Dallas Food News
Your weekly helping of Dallas food news.
There's not always enough time in the day to skim a lengthy, re-worded press release that's been stamped with "breaking" or "exclusive." And some stories don't warrant an entire page of prose. Each week we'll gather the most important tidbits of Dallas food news and post them here, on SideDish. Because sometimes all you need is the scoop.
Cody Lynch appointed executive chef of Del Frisco's Grille in Fort Worth: Chef Cody Lynch has been appointed executive chef at Del Frisco's Grille in Sundance Square Plaza. According to the release: "Chef Lynch brings years of experience in the restaurant industry and a love for the lifestyle of an esteemed chef to Del Frisco's Grille- Fort Worth, led by General Manager Kenneth Davis, just in time for the September launch of Del Frisco's Grille's new lunch menu."
Piada Italian Street Food to open first North Texas location on November 20: The 2,998-square-foot fast-casual restaurant will open at 3301 Preston Road in Frisco on November 20. According to the release: "The Frisco location will feature light filled interiors and modern, European-inspired décor with design elements including warm-stained concrete floors, crisp LED lighting and handmade white oak furniture, plus Carrara marble, brushed aluminum, painted brick and subway tile accents…Inspired by the roadside family-run food carts and markets of ancient Rimini, a bustling seaside community in the Emilia-Romagna region, five-year-old Piada, has earned raves for its chef-driven and seasonally influenced menu. The focus is simply prepared, made-to-order items utilizing dozens of fresh, premium ingredients, as well as house made sauces and dressings." The menu offers items such as balsamic chicken salad, farm club tasca (an Italian sandwich on piada dough), and build-your-own-pasta dishes.
Victor Tangos celebrates 7 years of business: Victor Tangos is 7-years-old today and is shaking up $7 cocktails in honor of the milestone. All of the drinks on the menu are $7 and chef Kirstyn Brewer is serving up food specials all night.
Luscher's Red Hots to launch "Rush Hour:" According to the release: "Enjoy $4 Post Oak Red Hots, Depression Dogs and Kraut Dogs, $10 Goose Island draft beer pitchers and $2.50 local canned brews, drafts and wines by the glass while rocking out to the legendary band Rush." Rush Hour runs Monday through Friday from 5 p.m. until 7 p.m.
Kenny's Burger Joint to offer free cheese fries at Plano location: The Plano outpost of the burger restaurant is offering free cheese fries on Sundays to every single table starting September 27. That's right, free cheese fries. End of story.
Cody Sharp teams up with Matt McCallister to run kitchen at Filament: Cody Sharp, previously of The Standard Pour, is teaming up with Filament chef-owner Matt McCallister. "I've watched Cody cook for a long time and admire the food he has produced at Stephen Pyles, Casa Rubia at Trinity Groves, and The Standard Pour. We share the same philosophy," said McCallister in an email. "Bouncing ideas off of each other while developing Filament's opening menu has been a thoughtful and exciting process. We're looking forward to finally welcoming guests to the restaurant next month." According to the release: "When Filament opens, guests can expect to find dishes such as Beef Cheek Tamales with pinto beans and banana pepper chimichurri, Fried Sepia Taco with green papaya slaw and green tomato chutney, and Flat Iron Steak with fried potatoes and roasted marrow pistou, among others." Filament is slated to open in late October at 2626 Main Street in Deep Ellum.