The State Fair of Texas if officially open for the season and if you make your way out to the fair grounds, then make sure to stop by the Food and Fiber building and check out the GO TEXAN General Store. It is fully stocked with some amazing local products. Here are a few of our favorites: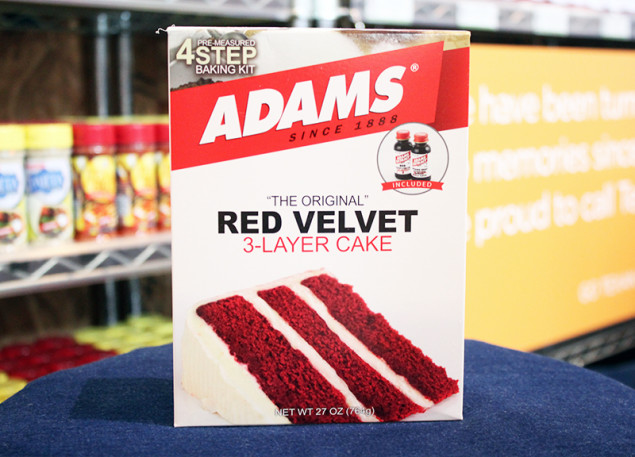 Adams Red Velvet 3-layer Cake Mix
The red velvet cake mix debuted at The State Fair of Texas two years ago. Sales were so high that HEB picked it up to sell in all of their store locations.
Found at: Section 46.
Price: $5.49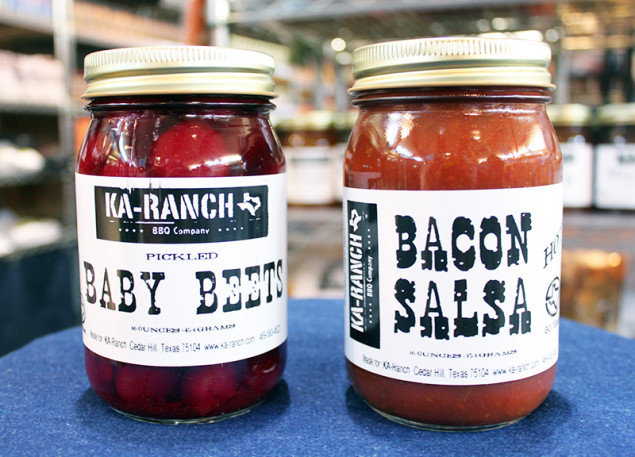 KA-Ranch Baby Beets & Bacon Salsa
KA-Ranch BBQ Company is located right outside of Dallas in Cedar Hill. One of their biggest sellers is the bacon salsa. That's right, bacon salsa.
Found at: Section 33.
Price: $7.95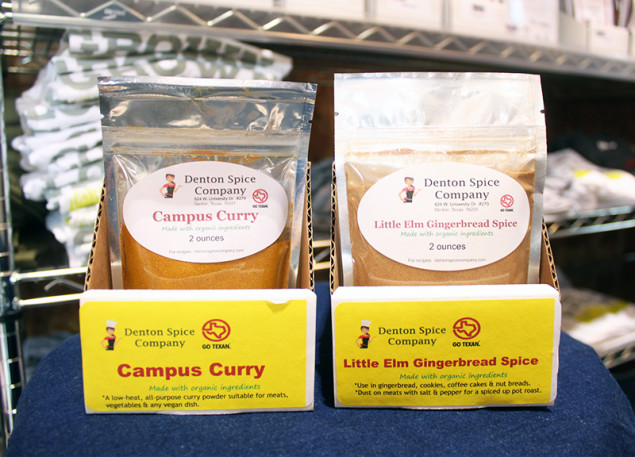 Denton Spice Company Campus Curry and Little Elm Gingerbread Spice
You can find a variety of cleverly named spices with the flavor to back up that wit. They are also running some online specials during fair season at www.dentonspicecompany.com
Found at: Section 48.
Price: $6.25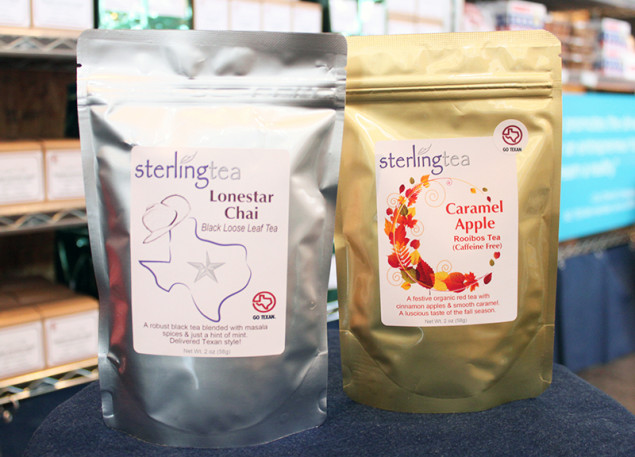 Sterling Tea
Based in Rockwall, Sterling Tea offers several tasty flavors such as caramel apple, and Lonestar chai.
Found at: Section 1.
Price: $7.95 +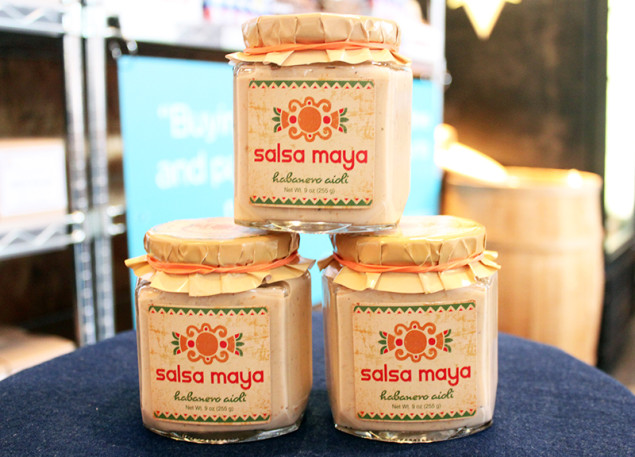 Salsa Maya Habanero Aioli
This is a must have! A perfect compliment to any dish.
Found at: Section 17.
Price: $7.00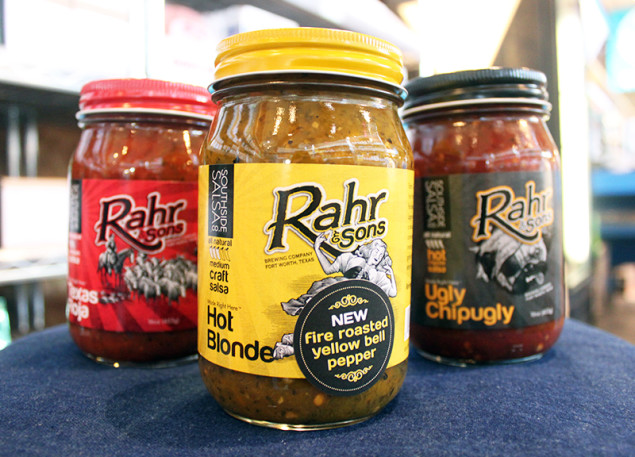 Southside Salsa Co.
Fort Worth's own, Rahr & Sons Brewing, has teamed up with Southside Salsa Co. to bring you three artisan salsas.
Found at: Section 17.
Price: $8.99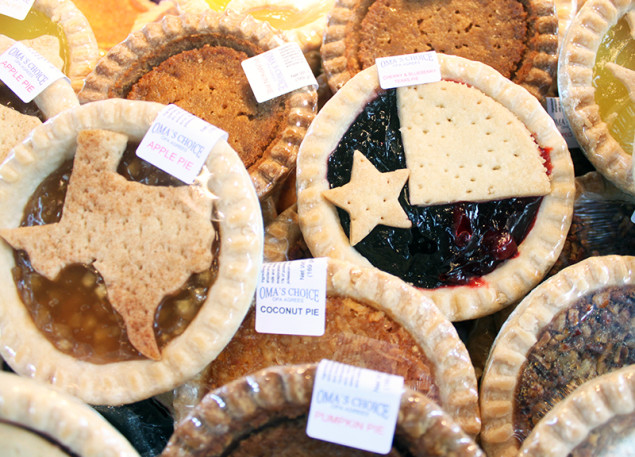 Oma's Choice Texas State Flag Cherry and Blueberry Pie
Oma's Choice has a huge variety of locally made products, from pickles to popcorn. Their Texas Flag pie, a half cherry, half blueberry pie, is new to the State Fair of Texas.
Found at: Several locations.
Price: $2.49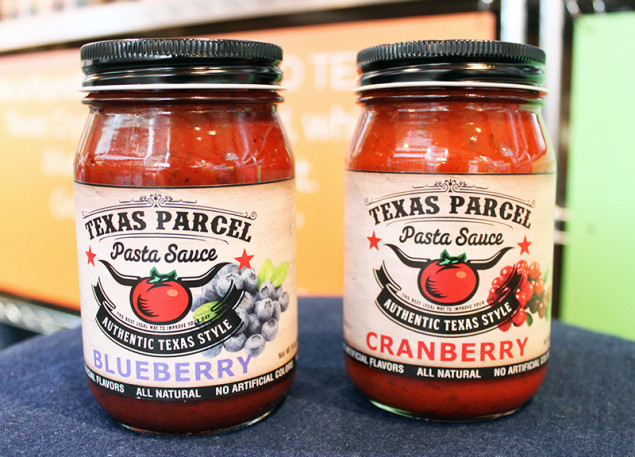 Texas Parcel, Inc Blueberry and Cranberry Pasta Sauce
This is exactly how it sounds, unique and delicious.
Found at: Section 5.
Price: $8.00

Cassie's Popcorn Dallas Mix
This mix is a perfect blend of sweet and salty. The cheese popcorn combined with caramel popcorn is perfect for munching.
Found at: Section 27.
Price: $13.00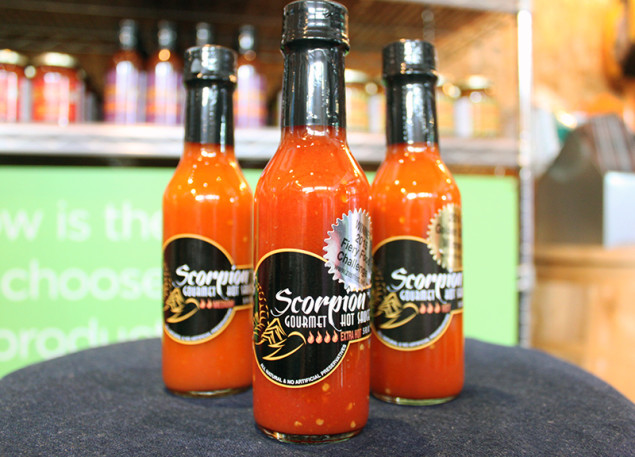 Scorpion Gourmet Hot Sauce
This Zest Fest award-winning sauce is made with carrots and mango and it packs a fiery punch.
Found at: Section 51.
Price: $5.99
Get the SideDish Newsletter
Dallas' hottest dining news, recipes, and reviews served up fresh to your inbox each week.