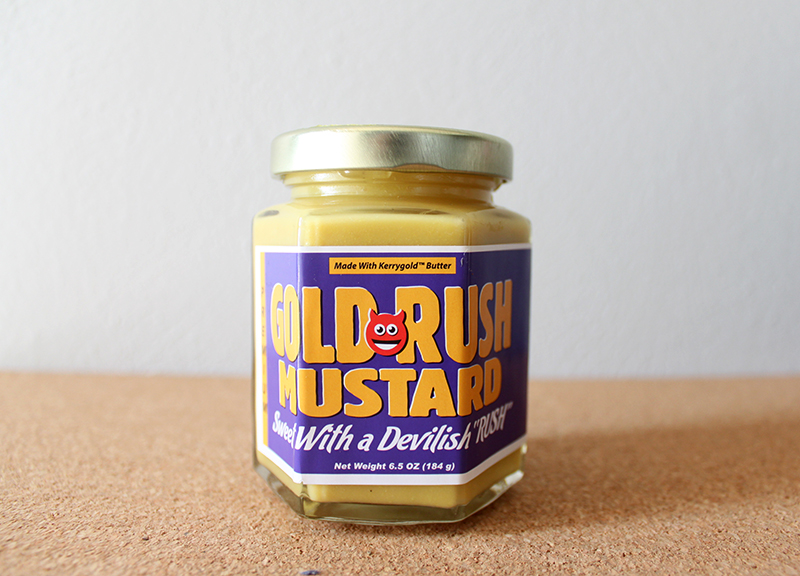 The Localist: Gold Rush Mustard
"Magic" is listed as an ingredient on each jar.
Gold Rush Mustard is like the Cadillac of condiments. The recipe itself is a secret, but the one thing we do know is that each jar of their original mustard is made with pure, sweet cream butter. Gold Rush Premium is made with fancy Kerrygold butter, and they also offer a vegan blend made with pure coconut oil. Which, per the Gold Rush website, has a "delicate whisper of coconut flavor."
I had already heard amazing things about this mustard prior to finding a jar at Jimmy's Food Store. Delicious, meticulously prepared food deserves only the best accouterments and Gold Rush does not disappoint. The taste is sweet, hot, and smooth all at the same time.
The Gold Rush Mustard website is clearly meant to give you a laugh as you scroll through looking for places to purchase your new addiction. The jokes don't stop there, as "magic" is actually listed as an ingredient on each jar. But with a recipe that has been kept secret for years, who knows, maybe it does contain magic? Click on their Facebook page or give their site a visit to find out where to find it.