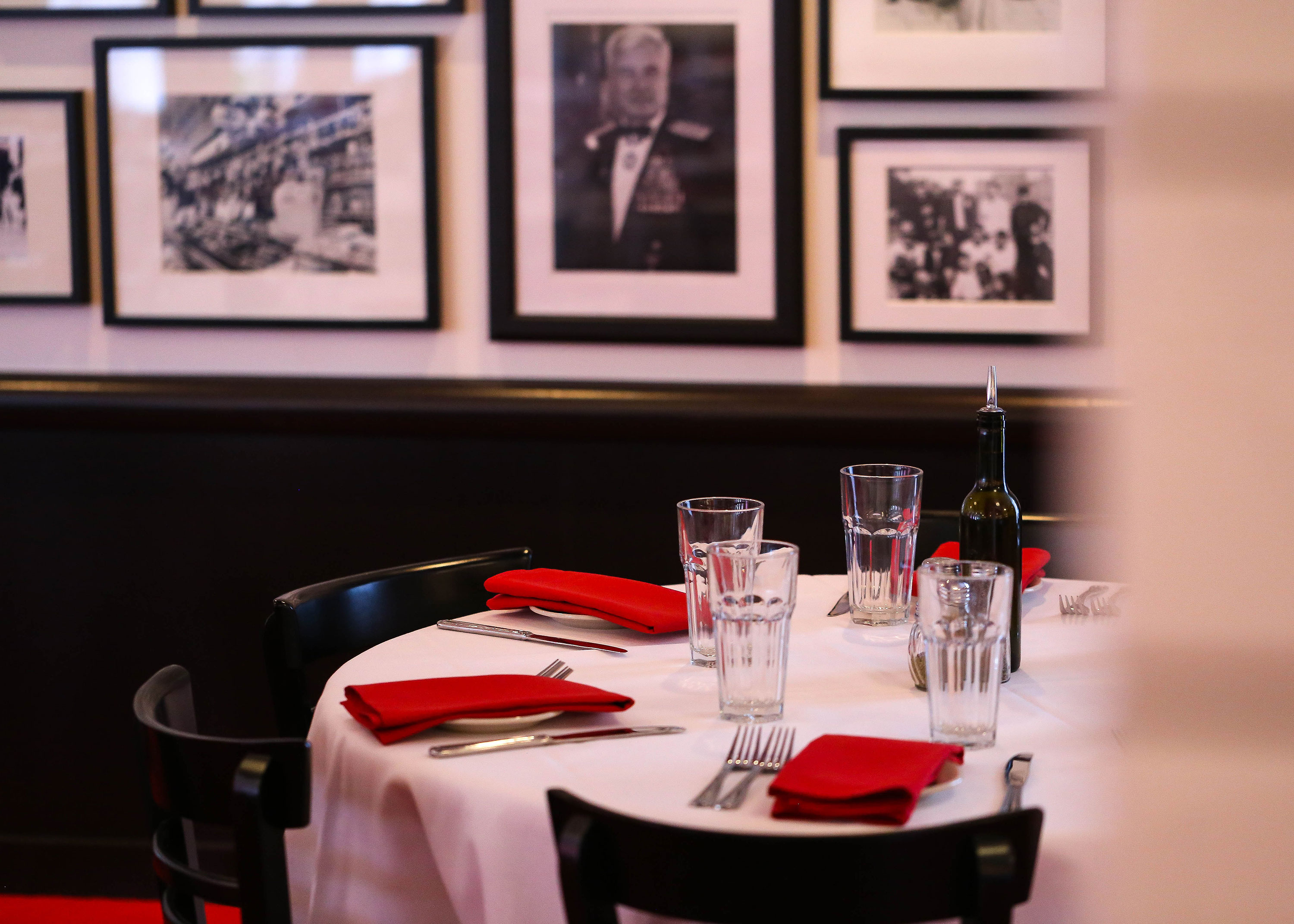 A Sneak Peek Inside Saint Rocco's New York Italian at Trinity Groves
Pass the red sauce, please.
Saint Rocco's New York Italian opens tonight in Trinity Groves. The restaurant, from Phil Romano and executive chef and co-owner Jay Valley, features Italian-inspired dishes.
Both men are first generation Italian Americans and the menu and decor pay homage to their time spent in Italian American clubs growing up. Dishes offered include chicken parmesan served with linguini and vodka sauce, Italian meatloaf with mushroom sauce, Sicilian lasagna, and swordfish pizzaiola. The bar is shaking up a selection of signature cocktails such as a Limoncello martini, negroni, and frozen bellini.
Saint Rocco's opens for dinner daily at 5 p.m. The second floor of the building will be used as an event space starting in December, and the third floor will be converted into a rooftop patio and bar next spring.
Click the gallery below to take a peek inside the space.