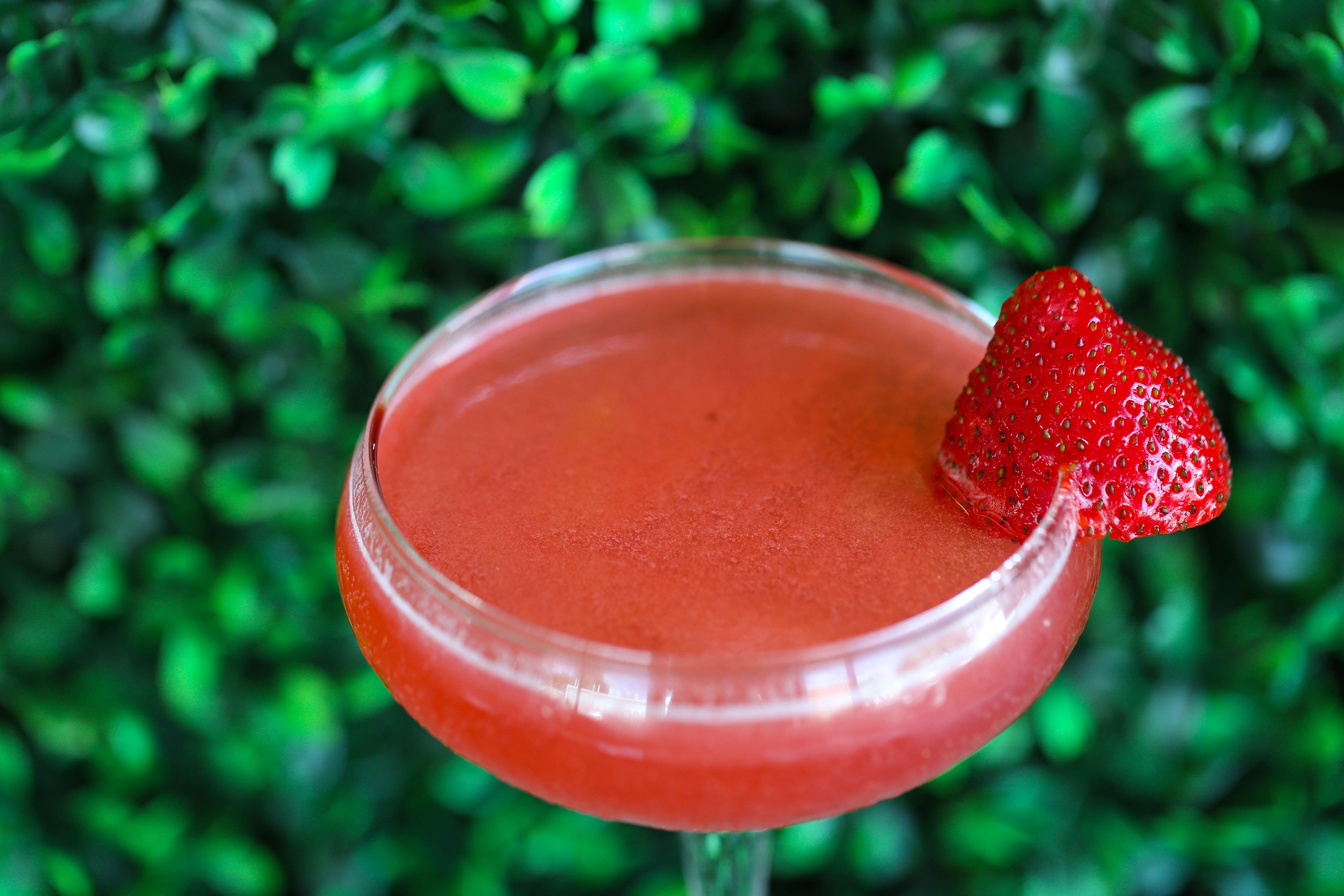 A Look Inside Pink Magnolia in Oak Cliff
Menu highlights include warm crab and lemon dip with crispy lavosh, lobster jalapeño hushpuppies, and bacon cheddar meatloaf.
"I can't wait for you to see her," a boisterous Blythe Beck said as she welcomed me inside of her new Oak Cliff restaurant, Pink Magnolia, on Tuesday afternoon. Yes, the restaurant is a "her."
"Have you seen the bathroom yet?" she asked immediately after. I hadn't. She led me through the tiny dining room and into a single-stall water closet in the back of the building. "This is my favorite part!" She said, referring to the the walls adorned in wallpaper made from scans of old family recipes. "I wanted to honor the people who got us here," Beck explained as she pointed to the recipe for her great grandmother's cheesecake. There are 135 recipes altogether.
The bathroom isn't the only part of Pink Magnolia that takes inspiration from her past, Beck's entire menu pays homage to her southern roots. Beck and business partner, Casie Caldwell, are Texas natives and the dishes they're plating reflect their ties to the south. Menu highlights include warm crab and lemon dip with crispy lavosh from Empire Baking Company, lobster jalapeño hushpuppies with creole mustard aioli, bacon cheddar meatloaf with pimento cheese macaroni, and a brown sugar "mopped" pork porterhouse served with apple sausage stuffing and sautéed green beans. The menu also offers a selection of family-style sides such as maple glazed carrots, smokey ham creamed spinach, red wine mushrooms, and deviled potato salad.
Those with a sweet tooth can nosh on dessert items such as Maker's Mark banana pudding, an espresso sundae, and homemade cookies with a bourbon vanilla milkshake.
The space, which used to house Driftwood, has been reworked to accommodate 84 seats, with an additional 20 seats on the patio. Dinner service starts at 5 p.m. Tuesday through Sunday and "Sip & See" (a fancy name for happy hour) runs Tuesday through Friday from 4:30 until 5:30 and features half-priced wines.
Pink Magnolia is located at 642 W. Davis Street Dallas, TX 75208.