We should have a break in temperatures starting today. It's the perfect time to invite some friends over, light up the grill, and have a barbecue. Nothing says barbecue wines like Zinfandel. Spicy and juicy, approachable and easy, fruit-filled Zinfandel is the perfect compliment to summertime soirees. Here are a few stand outs. (Some selections were sent for editorial consideration.)

Considered the Godfather of Zinfandel, and producer of some of the finest in the country, Joel Peterson started his Ravenswood Winery in the late 1970's. Though he thought he was on a path of research and medicine, we opted to the stability of a traditional career to follow his passion in wine. Dedicated and focused, Joel set out to make Zinfandel from Sonoma one of the best loved varieties in the world, ensuring consistency and quality in everything produced from the winery. Small production (about 600 cases) Ravenswood Old Hill Vineyard shows how elevated the variety can be when highlighting fruit that has been meticulously managed well. Filled with black cherry and blackberry, toasted caramel, dark chocolate and a smoky, sweet spice finish the wine is perfect with spice rubbed, grilled meat or hearty beef ribs. $60, available at Total Wine and More.

Celebrated winemaker Ed Sbragia, who made a name for himself as winemaker for Beringer, where he spent 32 years of his winemaking career. In 2006 he and his wife Jane, purchased the Lake Sonoma Winery, renaming it Sbragia. Today, Ed and his son, Adam, make some of the best quality Zinfandel and Cabernet from their Dry Creek, Alexander Valley and Sonoma Valley Vineyards. Named after his father, Sbragia Gino's Vineyard Zinfandel is rich and juicy, with a blend of Carignane, Petite Sirah and a few other field varieties. The fleshy, strawberry and blackberry filled wine is perfect for pairing with grilled steaks, venison and quail. $30, available via their website with the new vintage release coming soon.

Though known for their bold Cabernet Sauvignon and beloved Chardonnay, Grgich Hills also makes a stellar Zinfandel from their very hot, very dry Calistoga estate vineyard, the warmest of their estate properties. Fermented using native yeasts, adding a touch of Petite Sirah for texture and depth, and aged in large oak casks, the wine is bold yet beautifully balanced. Elegant and expressive with fresh strawberry, raspberry and blackberry melding with freshly cracked white pepper. $35, available at Goody-Goody and Total Wine & More.
Also from Dry Creek, Quivira Vineyards and Winery crafts lively, approachable wines from their estate vineyards. Their Quivira Dry Creek Vineyard Zinfandel blends three of their estates to create a complex, yet approachable Zin filled with ripe berry, black cherry and pepper. Nicely structured, the wine is a true expression of the fruit and the place it is grown. $22, available via their website.

Lange Twins Family Winery created Caricature Wines as a play on caricature artists and their creations on paper, as every bottle of wine a wine maker creates is his or her art. Their Caricature Old Vine Zinfandel, with some vines surpassing 100 years of life, this concentrated, lush, fruit forward wine filled with ripe red cherry and spice begs for a pairing of grilled ribs slathered in barbecue sauce or a smoky cut of brisket. $15, a great price when you're hosting a crowd. Available via their website or at HEB stores throughout Texas.
Spice, toasted vanilla and jammy blackberry fill the palate when tasting Ca Momi Napa Valley Zinfandel. This easy drinking wine, produced with a distinct Italian influence from fruit sourced throughout the Napa Valley, is perfect for enjoying now well into the fall and holiday season with anything from stewed lamb to grilled eggplant, mushrooms and tomatoes. $13, available at Spec's.

Friendly and welcoming, Zinfandel lends itself to an easy ability to meld well with others, as shown in Freelance Wines Coup de Grace Blend of 64% Zinfandel with Petite Sirah, Petit Verdot and Cabernet Franc. From Lodi, an ideal spot for growing heat loving Zin, as well as vineyards dotted throughout Sonoma and Napa, the expressive wine allows ripe black fruit to shine throughout the wine, highlighted with layers of toasted caramel, dark chocolate and spice from 18 months of barrel aging. $30, available at Whole Foods.
Concrete Winery also melds Zin with Cabernet Franc, as well as a touch of Cabernet Sauvignon in their Concrete Old Vine Zinfandel. Aged 14 months in a blend of both French and American oak, lending notes of vanilla, cedar and coconut to the blackberry, sweet spice and pepper filled wine. Concentrated, yet soft with silky tannins. $20, available via their website.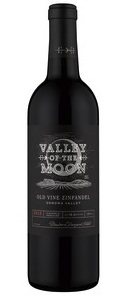 Historic Valley of the Moon winery in Glen Ellen, recently sold by its large production house of Korbel to the smaller production focused owners led by Tony Stewart, celebrates their 100+ year old, sustainably farmed vines that mark the entry to Sonoma Valley. Their Valley of the Moon Old Vine Zinfandel is juicy without being overly jammy, melding soft but present tannins with ripe red and black fruit with expected spice, as well as a nice juicy freshness. A great food wine that isn't too complicated, making it enjoyable for any palate at your party. $30, available via their website. Their basic Sonoma Zinfandel is available for $15 at Goody-Goody.
Hand picked fruit from vines ranging in age from 20-75 years defines the spice filled Zin-Phomaniac. Reserve Zinfandel. A big wine with expressive character and jammy bramble and berry fruit, this is a rich wine that is best paired with hearty food. $25, available at World Market stores.
Get the SideDish Newsletter
Dallas' hottest dining news, recipes, and reviews served up fresh to your inbox each week.