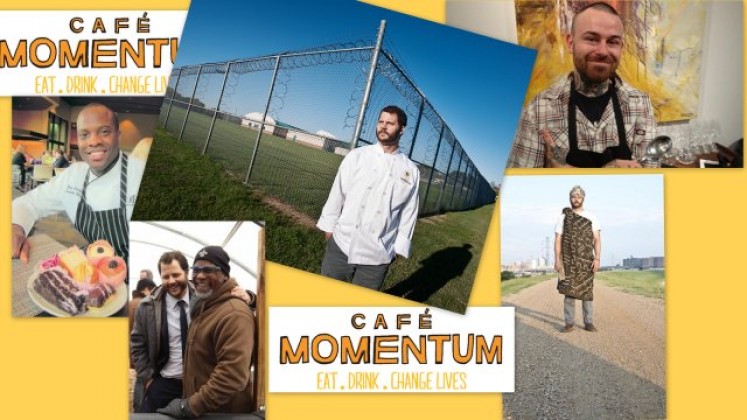 Chef Changes at Café Momentum
Chefs Eric Shelton and Justin Box have left Cafe Momentum. Is there trouble in the kitchen?
A few weeks ago Justin Box, the talented sous chef at Café Momentum, slipped quietly out of the kitchen. Box, who has cut his chops at Stephan Pyles, Bolsa, Restaurant Ava (R.I.P.), and Kitchen LTO, is working at Bolsa temporarily while he sorts out a couple of deals he's juggling.
Last night I got a note from Eric Shelton who announced he was leaving Cafe Momentum for an opportunity in Kansas. "I am going to a country club in Salina Kansas with hopes to change the way they eat," Shelton says.
Pastry Chef Sarah Green has been promoted to the chef de cuisine role and Nicole Gossling to executive sous chef.
I called Café Momentum co-founder Chad Houser to find out what was going on. "It's ironic this is happening right now because we're on a great path," Houser said. "In the cycle of restaurant business we have different needs at different times. At first, we needed for lack of a better word, brand-name chefs to get rolling. I asked those guys (Box and Shelton) to give me a year and other restaurants would be knocking on their doors." Just shy of Café Momentum's one-year anniversary, the knocks came.
"All of these people are the most incredibly talented people I've worked with in 18 years," Houser said. "We are focused on growth and revenue and need to design a more pragmatic, systematic system in place. And that talent fits Sarah Green to a T. More importantly, the kids are thriving in the new system."