Last weekend, the Central Market at Lovers Lane celebrated the release of their first batch of honey from a new rooftop apiary, the fruit of a partnership with the Austin-based non-profit American Honeybee Protection Agency.
Tasting your city. It's an interesting idea. The floral footprint of Dallas—its purple sage, lipstick-colored crepe myrtle, and gorgeous saucer-like magnolia blossoms—distilled to an essence.
Raw honey should register first as flowers on your tongue, then warm honey tones farther back on your palate, said Walter Schumacher, CEO of AHBPA and co-founder of the non-profit Central Texas Bee Rescue. (Industrial, processed honey: a fleeting taste of honey on the lips, then pure sugar.)
The 240,000 bees atop the Lovers Lane Central Market, repatriated from private homes and businesses, forage from flowers within a 2-7 mile radius, a land of ample landscaping. One tablespoon of honey represents the nectar from several thousand flowers. To be part of the co-op program, Central Market had to certify that it doesn't use herbicides or pesticides on its grounds. The bees live in eight rooftop hives, tended by a beekeeper. You access them via a circuitous route through the staff kitchenette. A sign warns of bees on patrol.
This is not the first case of locally-produced honey. Brandon and Susan Pollard, founders of the Texas Honeybee Guild, have been collecting and selling their ZIP Code Honey for a number of years, their jars, labeled with specific Dallas ZIP codes, a celebration of the uber-local.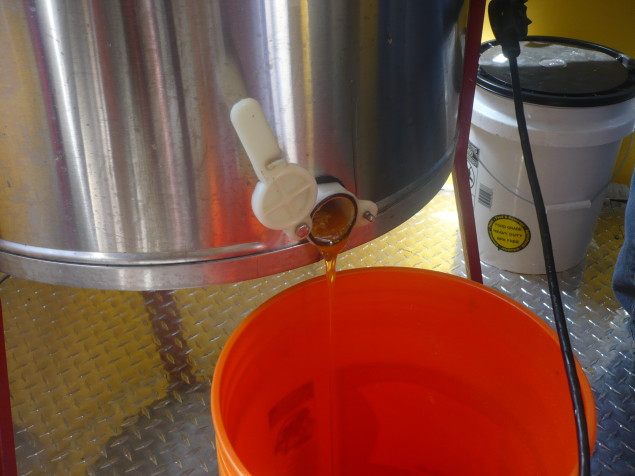 In the Central Market parking lot, in an Airstream trailer painted yellow inside, I watched fresh honey drip from a centrifuge extractor. Minutes before, the flats had been on the rooftop, part of what will become fall's harvest. With a hot knife, a volunteer from CTBR skimmed the top layer of wax from honeycombs, uncapping them to expose alveoles oozing with honey.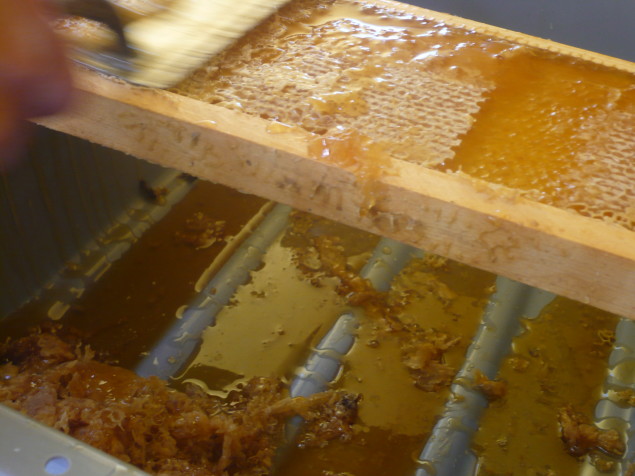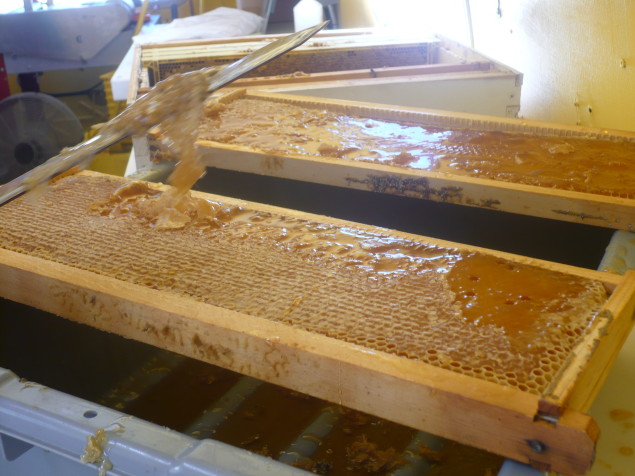 What the bees bring back from their foraging is 80 percent water, 20 percent honey. They stir the liquid with their tongues, fan it with their wings, until the ratio is 12 percent water. The image is humbling and poetic. Then they cap the honey pockets with wax. Flavors vary by region, by season, depending on what's blooming. The Lovers Lane spring harvest, 400 pounds, is bold and woodsy, with notes of caramel—and something else.
"It might have some Dr. Pepper in it," I'm told in all seriousness. The reality of urban bees is that your Central Market-top foragers may also be pilfering the sweet dregs of leftover soda.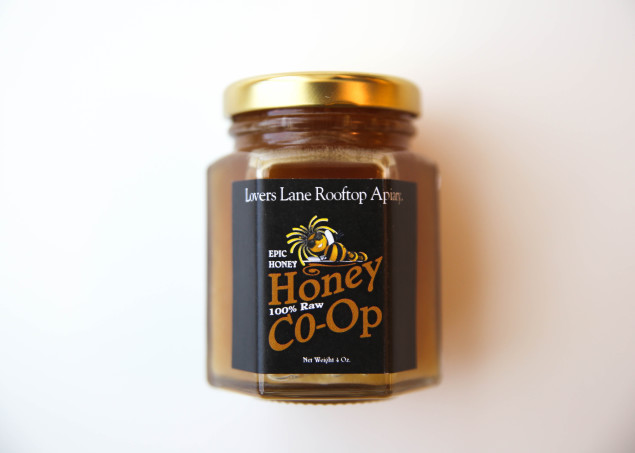 One thing to note about North Texas honey right now: thanks to spring rains and prolific blooming, we're awash in it. According to Schumacher, last year, a dry year, most bees in North Texas couldn't produce enough honey to feed themselves, let alone produce a harvest. Now, there's a surplus, a glut. Life is sweet.
Not to mention that the bee has recently been granted official state pollinator status, thanks to a bill supported by AHBPA. (Who do you think pollinates our beloved bluebonnets?)
Are North Texas bees still under threat? Yes. But this is exactly the kind of thing that will keep sensitizing us to what local tastes like—and to the nuances of something most people grew up squeezing out of a plastic honeybear.
Come September, I'll be planting wildflowers. And in my wanderings around Dallas, I'll contemplate parks and front-yard gardens differently. Those shocking red salvia, those color-bursts of lantana—what would they taste like on a biscuit?
Get the SideDish Newsletter
Dallas' hottest dining news, recipes, and reviews served up fresh to your inbox each week.