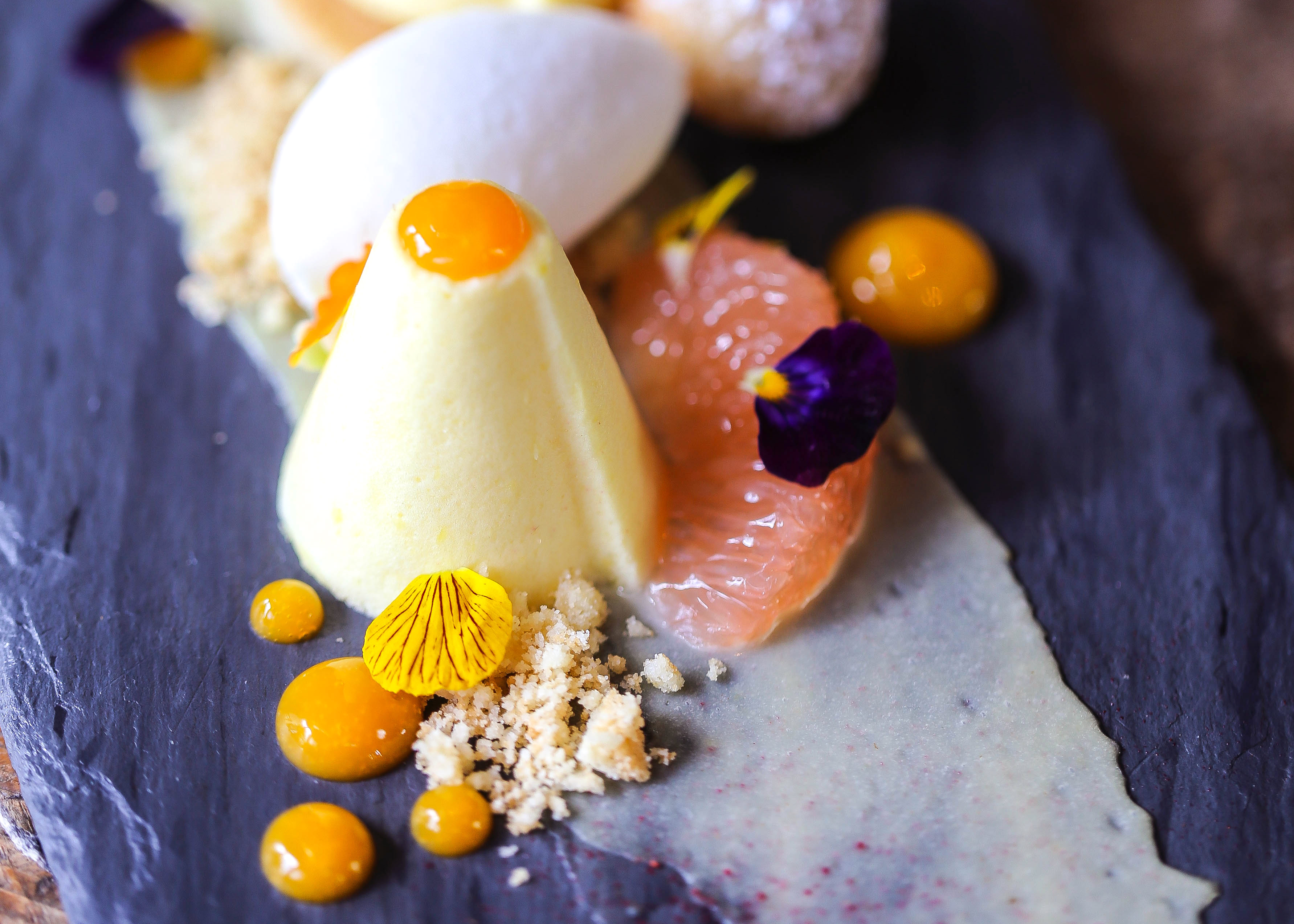 Gregory Barber Appointed Head Pastry Chef of Proof + Pantry and Madrina
The 25-year-old New Jersey native has crafted a whimsical menu.
Gregory Barber never set out to become a pastry chef. The 25-year-old New Jersey native attended Penn State University with plans of becoming a secret service agent. No kidding. But when gunning down super villains in the Swiss Alps didn't pan out, Barber turned to the kitchen.
Barber's previous work experience includes a job as a pastry cook at The Resort at Pelican Hill in Newport Beach, California, a pastry sous chef position at Chez Sol in Manhattan Beach, California, and a stint as the lead pastry cook at Spago in Beverly Hills, California, where he worked under renowned chef, Sherry Yard.
Barber is now stepping into his role as head pastry chef of Proof + Pantry, and soon-to-open, Madrina.
His whimsical menu offers a Lemon Chiboust Pyramid: citrus, orange curd, vanilla crumble, brown butter financier, and apricot gel. "I wanted to create something light," he explained of the bright and refreshing chiboust.
Another standout on his dessert menu is the Ovaltine Chocolate Bar, a rich mix of brown sugar meringue, chocolate sauce, caramel sauce, mini pavlovas, house-made white coffee gelato, and chocolate almond cake. "I drank a lot of Ovaltine as a kid," Barber said. "I also really like s'mores, so I thought that brûléed marshmallows would be fun."
"Greg has displayed instant talent through his unique techniques and flavors," Proof + Pantry's executive chef, Kyle McClelland explained. "He is ahead of a lot of people for only being 25."
Barber plans to eventually bake all of the bread for Proof + Pantry and Madrina in-house.