Several years ago I had a chance to visit the "Piemonte," or Piedmont region of Italy, traveling as a guest of Ricossa Antica Casa Winery. I knew that I was going to love it. The heart and soul of the region, their beloved Nebbiolo variety and the wine of Barolo, is a favorite and the first wine I really fell in love with then I started my wine education.  While traveling I was able to experience the region not only through their wines, but also through their fresh sheep and goats milk cheese, hazelnut based sweets (like a hazelnut gelato that I still dream about today,) and their regional cuisine, like pillowy agnolotti pasta and the celebrated white truffle of Alba, shining beside each and every variety produced.  Add in centuries of history, including influence from the Romans, French and Italians, and this is a place that will capture your heart and your  palate.
To get a taste for the area, consider a few of their fabulous wines. Though many are big, bold and tannic, like the Barolo, that often need a bit of time in the bottle to help soften some of those tannins, many are subtle and light, prefect for summer enjoyment, like a fruit forward Dolcetto or crisp, citrus filled Arneis. A few selections were sent for editorial consideration.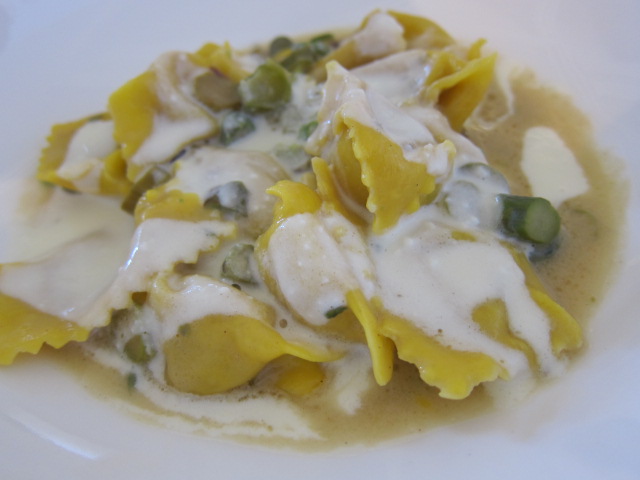 Though reds are the dominant wines of the region, fresh white wines are also produced from varieties like Moscato, Cortese and Roero Arneis.
The Cortese white, and the main variety for the Gavi district of Piemonte producing DOCG wines, has thrived in the region for centuries. Enhanced by the limestone and clay soils in the southern part of Peimonte, near the Ligurian boarder, adding minerality and steely freshness to the high acid, white flower filled wines. Ricossa Gavi DOCG layers bright citrus and green apple notes with white lilac, fresh herbs and crushed stone. A perfect seafood wine. $17, available at various Whole Foods locations and Off the Vine.
The Vietti family established themselves as the leader in producing white Arneis from the Roero region, just north of Barolo. In the 1960's winemaker Alfredo Currado, husband of Luciana Vietti, invested much time and effort in understanding and reestablishing the variety. The variety, which has a history in the area that dates back to the 1400's but had been slowly been replaced through the years by the dominant red varieties of the region, can be a very difficult grape to grow. Naturally low in acid, the early ripening variety is best when harvested early to ensure grapes keep their freshness and vibrancy. Currado employed modern winemaking techniques to ensure the Vietti Roero Arneis maintained brightness, while enhancing the natural floral and citrus qualities of the grape. Today it is one of the most important varieties of the region, with Roero Arneis achieving DOCG (Denominazione di Origine Controllata e Garantita, the highest level of distinction for a region in Italy) status in 2006. Vietti still produces one of best from 25 year old vines in the middle of the Roero region. Light and refreshing, with nice texture and medium body, without being heavy. A lovely summer wine. $23 at Pogo's.
Moscato has seen a resurgence in popularity in recent years, with vineyard plantings happening all over the world. However, none do it better than those in its natural home or Piemonte. Very low in alcohol (usually around 5%) the fruity, frizzante (or with just a bit of effervescence,) off dry wine is a great white to enjoy with a light lunch on a sunshine filled day, or to start an evening to prepare the palate. Ricossa, Paolo Saracco and Vietti are all good options to try, available at Pogo's or Jimmy's and retailing between $10-$20.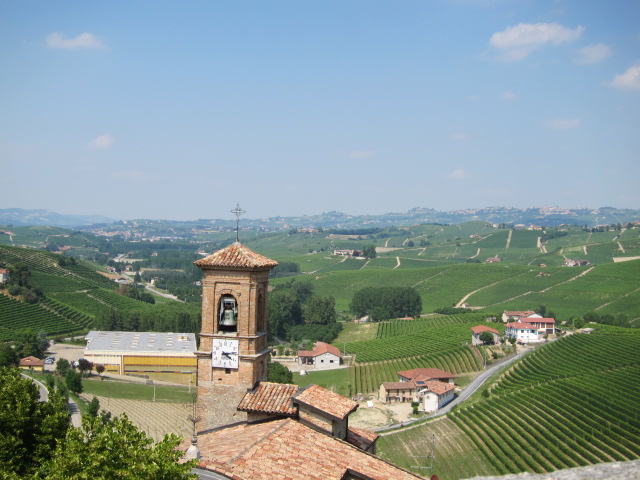 The king of all red wines, at least according to the Italians, is Barolo made from the beloved Nebbiolo variety produced in this picturesque region in Northwest Italy. Hearty, robust, tannic and dense, yet also elegant, balanced and sublime. Many are aged an extensive amount of time, making them better after several years of bottle aging to help soften the bold tannins. One that is approachable young, melding black fruit notes with earthy, floral and spiced flavors is from Ricossa. Their current release, 2010 Ricossa Antica Casa Barolo D.O.C.G., is filled with dried roses, tobacco and tar notes wrapped around blackberry and black plum. $35 available at select Whole Foods stores.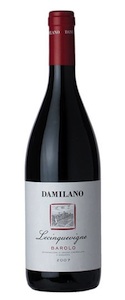 Damilano was started in Barolo in 1890 and is stilled family owned today, producing their high quality wines from "cru" designated, single vineyard sites of Cannubi, Liste, Brunate and Cerequio. These are big wines, that are best reserved for opening after some time of bottle aging to allow harsh tannins to settle. Their Damilano "Lecinquevigne" Barolo is a softer, more youthful wine that is easily enjoyed upon winery release. Meaning five vineyards, the Lecinquevigne Barolo DOCG blends Nebbiolo from 30-50 year old vines grown in calcareous-clay soils for a rich, yet approachable wine filled with tobacco, cedar, rose and violets. Though still best enjoyed with an hour or so of decanting, the rich wine will please any red wine lover at your table. $35, available here.
In addition to resurrecting Arneis the Vietti family was the first to produce single vineyard Cru wines in the region. They are celebrating the 50th anniversary of doing this with the release of their 2011 vintage this year. Vietti 2011 Castiglione Barolo DOCG melds fresh flowers with soft herbs and dried fruit for a luxurious, elegant expression of the fruit with finesse and refinement. This is a big wine though, one to allow to breath in a decanter a few hours before enjoying, but well worth the wait when you do. Serve with hearty steak, stew or hard cheese. $50, available at Jimmy's.

If Barolo is the king of the region, then Barbaresco is certainly the queen. Also made from Nebbiolo from the region just outside of Alba, Barbaresco tends to be more approachable early on. Grown in a slightly more maritime climate, Nebbiolo for Barbaresco ripens earlier, keeping tannins slightly softer than those of Barolo, while maintaining great acidity. The wine displays floral, earth, soft herb and sweet spice characteristics. One of the leading producers in Piemonte, Gaja Barbaresco is fresh and rich, dense yet elegant with notes of dark chocolate, black cherry, mint, eucalyptus and spice. A special, age worthy wine with history, longevity and refinement. $240, available at select Spec's locations.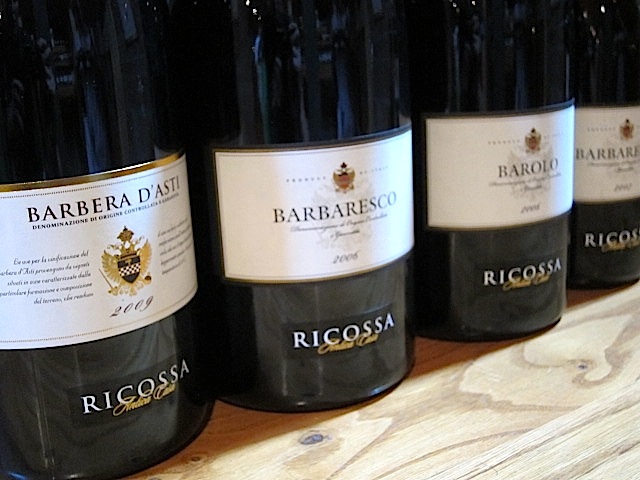 For more of an everyday option that is approachable upon release is Ricossa Barbaresco DOCG is filled with fresh violets, blackberry and licorice notes with fresh herbs and cedar. A great wine for summer as it has great flavor and richness without being too heavy. $25, available at Off The Vine.
Many reds of the region are easily approachable, light and fresh, while maintaining regional distinction, perfect for enjoying in warmer summer temperatures like Barbera, Dolcetto and Brachetto.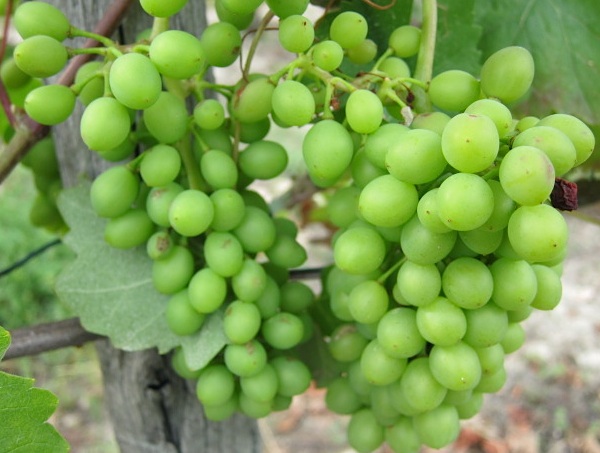 Giacomo Vico started producing wine from Roero and Lange under his own label around 1890, always with the focus on quality instead of quantity, something out of the ordinary for the time. Today that is still the focus for the still family owned and operated winery. Maintaining high quality with updated, state of the art technology, while respecting traditions of the land, Giacomo Vico produces award winning wines year in and year out. The Giacomo Vico Barbera d'Alba DOC is a lighter bodied wine than many in the region, with a bright ruby red color and fresh floral and red fruit notes. Fresh, ripe and lovely, this wine begs to be enjoyed with summertime barbecues filled with anything from swordfish and salmon to brisket and ribs. $42, available at Pogo's.
Bruno Rocca was started over 50 years ago in the Barbaresco region of Piedmont as vintners, selling most of their fruit to other producers in the region. In the late 1970's this changed, when young Bruno Rocca began bottling his own wine from their family owned vineyards, earning praise and respect for their true expression of the land.  Bruno Rocca Dolcetto d'Alba Vigna Trifolé balanced juicy blueberry, blackberry notes with sweet lavender, violets and soft herbs with a touch of earthiness, finishing with a hint of hazelnut. $25 at Pogo's.
Like a Moscato, Brachetto produces very low alcohol, very fruity wines with juicy ripe berry and cherry notes. Rivata Brachetto Piemonte compliments fresh wild flower and rose aromas with ripe strawberry with a frizzante style that is an easy start or end to an evening, especially paired with chocolate desserts. $13 at Total Wine & More.
Get the SideDish Newsletter
Dallas' hottest dining news, recipes, and reviews served up fresh to your inbox each week.