From Loire to Bordeaux, Napa to New Zealand, juicy and refreshing Sauvignon Blanc is one of the most loved white wines in the world. Here are a few that promise to cool you off and quench your thirst as we enter into the heat of summer. (Some selections were sent for editorial consideration.)
I had a chance to participate in a virtual tasting a few weeks ago with winemaker Patrick Materman of Brancott Estate in Marlborough, New Zealand, tasting through several of the wines produced from the winery. The first Sauvignon Blanc vines were planted in the Brancott Vineyard in Marlborough in the mid-1970s, in a time when no one thought wine could be produced in New Zealand. With the first vintage release in 1979, Brancott Estate proved the skeptics wrong, receiving much praise and recognition, leading the way for Brancott to become New Zealand's largest producer and exporter of Marlborough Sauvignon Blanc wine. Materman joined the winery in 1990 and now, with over 20 vintages under his belt, continues to evolve the wines to highlight the regional differences found within Marlborough, to give a true sense of place to each of their wines. Perhaps best known for their grapefruit and gooseberry filled Brancott Estate Sauvignon Blanc, the winery, thanks to the craftsman spirit of Materman, has excelled in producing several additional tiers of wines.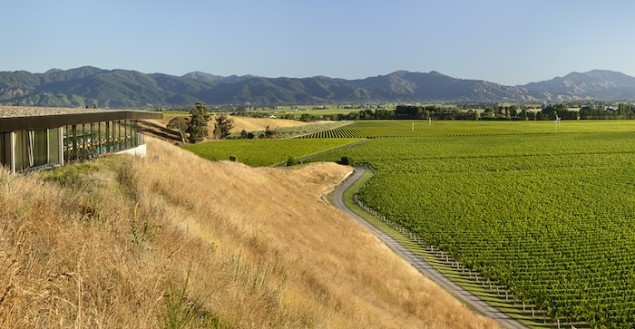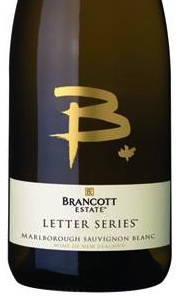 Brancott Letter Series "B" Sauvignon Blanc is from fruit grown in clay filled soils in the southern side of the Wairau Valley of Marlborough, producing more concentrated fruit with great minerality. The resulting wine is filled with tropical and stone fruit, melding with citrus, for a crisp, refreshing wine that also has weight and structure, without being heavy. For a very light, both in structure and in calories, option, Brancott has their Flight Song Sauvignon Blanc. The wine is designed to be lighter in calories, and body, filled with guava, passionfruit and juicy grapefruit for an easy wine to enjoy throughout the day. Wines are available at Spec's ranging in price from $8-$30 a bottle.
Also from New Zealand, Whitehaven Sauvignon Blanc has been making wine for over 20 years, growing from 55 tons their first vintage to over 7500 tons, but all still made in small lots to ensure the highest attention to quality is given to their Marlborough wines. Bright and juicy, filled with grapefruit, gooseberry, white peach and apricot, the wine has nice texture and weight without overpowering the palate. $20, available at Total Wine and More.
The Loire Valley home of Sauvignon Blanc, Sancerre, delivers a fresh, mineral rich version of this refreshing variety, often balancing grassy, flinty, mineral rich notes with juicy citrus and tree fruit. Domaine Hubert Brochard has been growing Sauvignon Blanc in Sancerre and Pouilly-Fumé since the 1500's. Their estates include a mix of flint, limestone and clay soils, adding steely, crisp minerality to their Brochard Sancerre wine. Vibrant, crisp and elegant. $30 at La Cave Warehouse.
Across the Loire River from Sancerre is Pouilly-Fumé. Winemaker Marc Deschamps creates a refined, elegant and nontraditional Sauvignon Blanc in his Marc Deschamps Pouilly-Fumé Les Champs de Cri. Aged for an extensive amount of time on the lees, and releasing later than his other vintages, allowing the wine to develop dried fruit, honey and floral orange blossom characteristics. From some of the oldest vines on his estate, averaging around 55 years, this is a complex, concentrated and elegant wine. $30, available at Pogo's.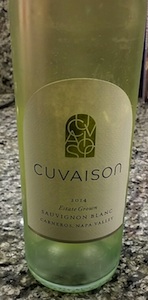 When you think Carneros you might think Chardonnay for the white wine of the region, however Cuvaison just released their first Sauvignon Blanc from their Carneros estate. The 2014 Cuvaison Estate Grown Sauvignon Blanc Aromatic and enticing, the wine is very much in the Loire Valley style, with a cool-climate influence from their certified sustainable vineyards. Fresh layers of kiwi, lychee, apple and citrus fill the palate of the zesty, refreshing wine. $18, available via their website.
One of the most approachable and consistent Sauvignon Blanc wines comes from Round Pond in the heart of Napa's Rutherford AVA. Estate grown fruit goes through a fully stainless steel fermentation and is then racked off the lees, to ensure the wine maintains a very bright, fresh and clean flavor. Lychee fruit, melon, and ripe pear meld with juicy citrus for an easy drinking and delicious wine. $24 available at Pogo's.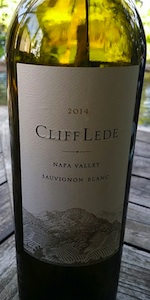 Cliff Lede Sauvignon Blanc exudes subtle softness and elegance with fresh honeysuckle, orange blossom, tangerine and lemon zest. Balanced and crisp, with a touch of creaminess, melding with the floral and soft herbal notes, influenced by the small addition of 12% Semillon and 3% Sauvignon Vert to the Napa Valley wine. $25, available at Pogo's.
Justin Vineyards and Winery, also known for producing Bordeaux style blends in Paso Robles, just released their 2014 Sauvignon Blanc. Fresh, fruit forward and balanced, the lychee fruit, tropical mango and citrus filled wine is perfect for patio sipping and poolside enjoyment throughout the summer. $16, available at Spec's stores.
Though you may think of Paso Robles with J Lohr Winery, however they also have estate vineyards in Napa Valley. In the middle of St. Helena they have their beloved Carol's Vineyard producing both both elevated, concentrated Cabernet Sauvignon and refreshingly crisp Sauvignon Blanc. 2014 J. Lohr Carol's Vineyard Sauvignon Blanc opens with layers of fresh passion fruit and gooseberry, followed by ripe green figs, melon and citrus, making it a perfect pair to shellfish and seafood. $24, available at Spec's.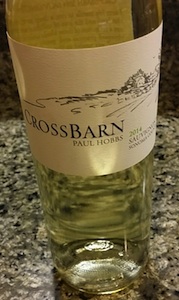 CrossBarn Sauvignon Blanc from hand harvested, Sonoma County grapes. Pressed in whole-clusters and then fermented in both 90% stainless and 10% barrel, adding a layer of creaminess and richness to the wine, enhanced with malolactic fermentation. Rich and luscious, melding grassy, herbal notes with soft tropical fruit, citrus and apple. Light, easy and delicious. $23, available at Total Wine & More.
Galerie Wines shows the elegance, and difference, between Napa Valley and Knights Valley through the Sauvignon Blanc grape. I am partial to the Galerie Naissance Napa Valley Sauvignon Blanc, from fruit grown in Northern Napa at Longwood Ranch, Pope Valley on the other side of Howell Mountain at Usibelli Vineyards and Wilson Ranch in St. Helena. The resulting blend of three different clones of Sauvignon Blanc, from the three different terroir, creates a wine filled with white flower, stone fruit, juicy citrus and a hint of tropical fruit. Balanced and delicious. Available via their website.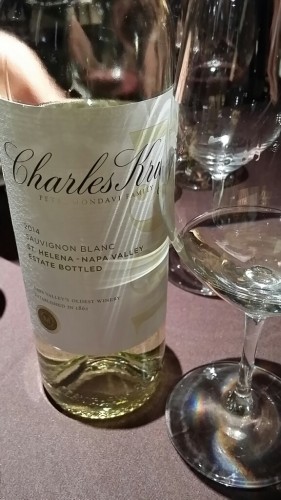 Also from St. Helena fruit, Charles Krug estate grown and bottled St Helena Sauvignon Blanc melds classic French flavors of melon, steely mineral, herbs and honeysuckle with more New World influences of grapefruit and lemon citrus for a fresh, beautiful wine. $18, available at Spec's.
In 2005 Joseph Carr, a well respected Sommelier, set out to create his own brand to celebrate family and to follow his passion and dream. Naming the winery after his father, Josh Cellars was created to make handcrafted wines with character and approachability. The Josh Cellars Sauvignon Blanc hints to a French style with mineral, grassy notes balanced with white flower, citrus and stone fruit. $14 available at Spec's.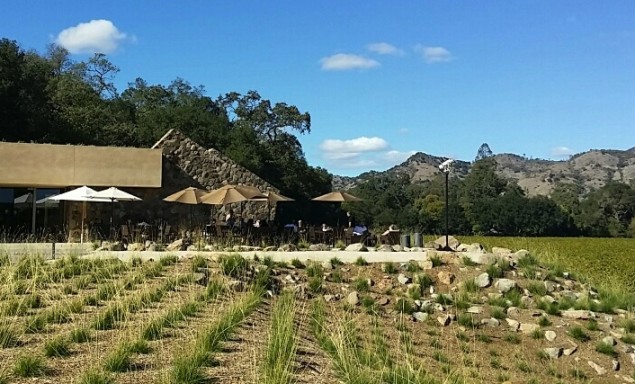 Stag's Leap Wine Cellars has built their reputation on great Cabernet from their hearty Stags Leap soils, thanks in part to the stellar line up of winemakers the winery has seen over their history from Winarski to Hobbs and Herrera to their current winemaker, Marcus Notaro, who joined the estate from Col Solare in Walla Walla. They also make a fresh, lively, mineral rich Sauvignon Blanc with 2013 being the first release of their Aveta Sauvignon Blanc, mostly coming from their estate vineyards in Oak Knoll. Citrus, tropical guava, dried peach and steely mineral filled, the fresh wine is ideal for summer sipping. $26 via their website.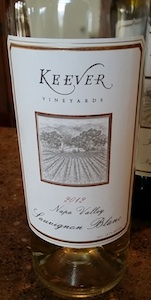 When the Keever's bought their Yountville winery their goal was to make stellar, high quality, small production Cabernet Sauvignon, which they have done beautifully thanks to the help of their winemaker, the very talented Celia Welch. They also managed to produce a stellar, small production Keever Sauvignon Blanc with Celia's help, melding stainless steel and French oak aging on the lees (yeasts) to create a balanced wine with woody herbs, juicy citrus, balanced, bright acidity and freshness. $32 via their website.
Columbia Crest H3 Sauvignon Blanc from the Horse Heaven Hills AVA in Columbia Valley, Washington is a light and lively expression of the refreshing variety. I have tried a handful of wines from this AVA and am always surprised by how many varieties can shine in the Eastern Washington region, delivering varietally correct and delicious wines. This one is no different. Filled with orchard and citrus fruits, the crisp wine is perfect for pairing with summer salads, fish or light pasta dishes. $15, the wine is a new release for the winery so distribution will be available in Texas shortly. Available on their website now.
It is easy to find a wine you like, it is a double bonus when the wine you like also supports a great cause. Steelhead Vineyards has dedicated their work to creating a better world with a percentage of all sales going to Trout Unlimited, helping preserve American fisheries and watersheds. With the help of consulting winemaker, Hugh Chappelle, the winery crafts high quality, yet affordable Pinot Noir and Sauvignon Blanc. The Steelhead Sauvignon Blanc is light, refreshing and zippy with fresh citrus and gooseberry. $13 available via their website.
Three appellations come together in Layer Cake's California Sauvignon Blanc. Blending fruit from Alexander Valley in Sonoma with Lake County and Lodi, this whole cluster pressed, stainless steel fermented wine is light, zippy and approachable. Filled with lemon and grapefruit, tropical mango and white flowers this wine will carry you from daytime poolside sipping through to evening pairings with grilled seafood or chicken. $13, available at Spec's.
Get the SideDish Newsletter
Dallas' hottest dining news, recipes, and reviews served up fresh to your inbox each week.