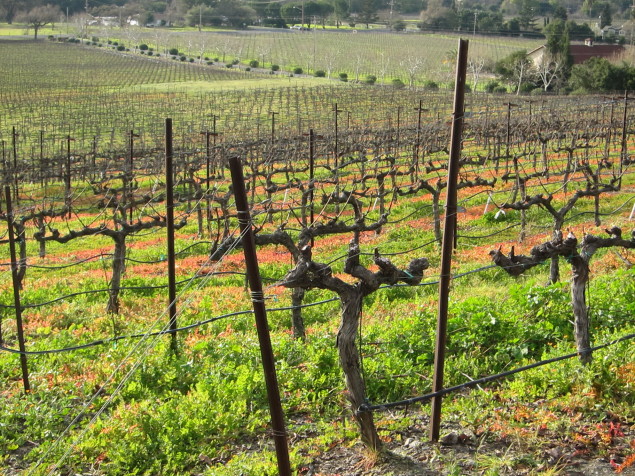 When you think of white wines from California your mind may venture to the buttery, creamy, oaky Chardonnay selections in which the state became known for in years past. Fortunately, for the most part, that style has given way to lighter, cleaner Chardonnay with bright acidity. These wines are interesting and refined. Yes, oak is still used and wines are still put through full malolactic fermentation, but with a lighter touch, using more neutral oak to encourage slight oxidation while the wine ages, without imparting a lot of flavor. Additionally, new varieties, like Albarino, Gruner Veltliner, Viognier, and many more, continue to pop up in vineyards throughout the state. I have tried a mix of California white wines lately, here are a few that stood out. Some samples were sent for editorial consideration.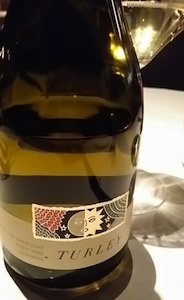 Turley Wine Cellars makes 34 wines total, 34! They are busy folks producing high quality Zinfandel and Petit Sirah from estate vineyards dotted throughout Northern and Central California. However, they also produce a special white blend of Roussanne and Grenache Blanc, with a touch of Vermentino. Turley White Coat blends Roussanne from Rattlesnake Ridge on Howell Mountain with Grenache Blanc from Pesenti Vineyard in Paso Robles and Vermentino, along with a touch more Grenache Blanc, from the Cobb Vineyard in Amador. Clean aromas of white flowers, white peach and apricot with a slightly spicy note on the finish. Fresh and refined with balanced acidity throughout and good weight, this is a beautiful wine for sipping from cool to warm weather. $35 available via their mailing list allocation.
When you see a bottle of red wine from Vineyard 29 Winery, from their robust Cabernet Sauvignon to their elegant Pinot Noir, you know it is going to be good. The same holds true for their meticulously managed with the highest care Sauvignon Blanc. Following their principle that wine is made in the vineyard, the 2013 selection highlights the perfect crop of the year, highlighting both the excellent quality as well as quantity of the harvest. Harvested early, starting around the later part of August, and then aged for 11 months after fermentation completed in a combination of French oak, about 60% of which 35% was new, concrete (25%) and stainless steel (10%.) The resulting wine, that was then bottled in August and held for release until recently, blends both bright citrus and juicy guava and tropical fruit notes with caramel and butterscotch notes. Very much a Sauvignon Blanc, with great acidity and liveliness, just balanced with creaminess and lovely texture. Just under 600 cases produced, $54 available on their website.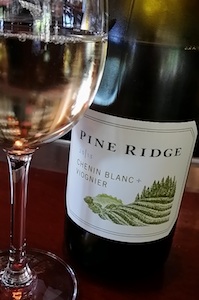 Napa's Pine Ridge Vineyards  created an unlikely blend for the first time 20 years ago, and has made it ever since from fruit from Clarksburg, near Sacramento, and Lodi. Pine Ridge Chenin Blanc/Viognier blend brings a little of their homeland to California, as the maritime influence from the Sacramento River Delta is much like that found in Loire Valley, home of Chenin Blanc, and Lodi is much like the Mediterranean during the summer ripening season, much like the Rhone Valley home of Viognier.  The result, a slightly off-dry, very fruity wine filled with apple, quince, citrus and pineapple. A perfect patio wine or to pair with fresh fish, ceviche or sushi. $15, available at Spec's.
Fruit for Grgich Hills Fume Blanc comes from cooler climate Carneros and American Canyon creating a Sauvignon Blanc wine with more of a Loire Valley, mineral intense style. Using native yeast fermentation in large 900 gallon French oak casks, or foudres, and small, neutral French oak barrels, and 6 months of aging on the lees, they are able to create depth in the wine, while elevating white flower, fresh citrus, stone fruit, and crushed stone notes in the wine. $30, available at Total Wine and More stores.
The traditional white Bordeaux blend is Sauvignon Blanc with Semillon, with a focused balance of fruit and minerality to create beautiful wines. Signorello in Napa Valley creates a nod to a classic white Bordeaux blend with a Semillon heavy white in their Seta. Meaning "silk" in Italian, the Seta blends dry farmed, Oak Knoll estate Semillon with Sauvignon Blanc that is barrel fermented and left on the lees (yeasts) for 11 months creating a wine with depth, texture and richness, while maintaining bright acidity. Citrus, melon and stone fruit notes leap from the glass balanced with grassy notes to create a harmonious blend that is perfect on its own or paired with white fish, creamy pasta or soft cheese. $45 available via their website allocation.
Stone fruit and honeysuckle lift from a glass of Miner Family Wines Simpson Vineyard Viognier. Fresh and complex, highlighting the elegance and concentration of this juicy citrus, peach and melon filled fruit. A great wine for pairing with spicy Asian or Thai food. $17, available at Sigel's.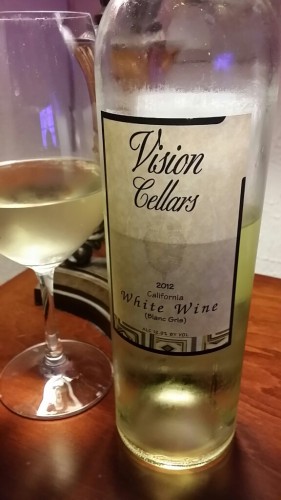 Sauvignon Blanc and Pinot Gris may not be the common blend but Vision Cellars melds these two light white varieties beautifully for a fruit filled wine with great acidity keeping the juicy citrus, golden apple, melon and tropical fruit flavors for a bright and balanced wine that is ideal with spring dishes like baby vegetable risotto, or crab or shrimp salad. $25 available via their website.
Cliff Lede started FEL Wines, named in honor of his mother, in 2009, with the goal to add Pinot Noir and Chardonnay from the Anderson Valley, Sonoma, region to his Napa Valley wines. With this also came an Alsatian style Pinot Gris, kept light and bright with great acidity thanks to the cool Sonoma Coast influence of the vineyards. Though fruit from the area is juicy and ripe, this isn't overwhelming, maintaining elegance and balance with layers of wild flowers, soft herbs, white grapefruit and melon. $25, available via their website.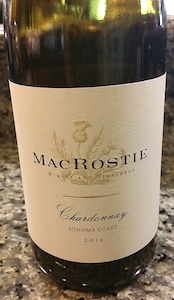 Fruit grown near the Sonoma Coast benefit from an ideal mix of warm temperatures during the day, to ensure fruit reaches their optimal ripeness, followed by a drop in temperature at night, ensuring the fruit maintains the right balance of acidity. Add a mix of fog, winds off the Pacific and mineral rich soils and you have the base for some stellar wine. MacRostie Winery showcases this with their MacRostie Sonoma Coast Chardonnay. Though the wine goes through full malolactic fermentation, lees aging and the use of oak, the goal isn't to create a rich, vanilla bomb, it is to make a wine with depth and texture, maintaining the brightness and freshness of the fruit, while creating a rich and elegant wine. Blending wine aged in a small amount of new French oak (20%) with that aged in neutral oak and stainless steel, the wine stays crisp, with layers of lemon peel, white peach and spice. $25, available at Pogo's.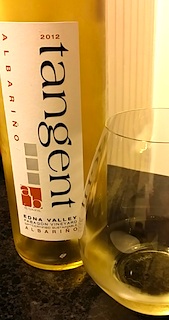 In California's Central Coast wines of San Luis Obispo (SLO) with freshness, bright acidity and fruit filled characteristics, predominantly with Pinot Noir and Chardonnay wines. However, many of the wineries in the small region have dedicated their vineyards to other varieties, particularly aromatic whites like Gruner Veltliner, Riesling and Albarino. Tangent Winery has devoted 45 acres of their Paragon Vineyard in the Edna Valley to Albarino for their stellar Tangent Albarino. The Sustainability in Practice (SIP) Vineyard Certified grapes create a flavor profile much like the mineral filled Albarino of Rias Baixas, Spain, the home of the variety, with grassy, herbal notes, grapefruit and tangerine and a touch of stone fruit. $17 via their website.
Also in California's Central Coast, Paso Robles is another area that can produce just about anything, and produce it well. Recently, Paso Robles was divided into 15 different sub-regions within the AVA, helping better define the region that can grow everything from stellar Cabernet Sauvignon and Sauvignon Blanc, to racy Chardonnay, earthy Pinot Noir and Rhone reds. Adelaida Cellars in the Adelaida district is a family owned, sustainably farmed, limited production, high quality winery 14 miles from the Pacific Coast. Their Anna's Vineyard sits at 1595 to almost 2000 feet elevation, with limestone filled soils, much like the Mediterranean terroir of the Rhone, perfect for their varieties. Adelaida Version White Anna's Vineyard is a blend of Roussanne, Viognier and Grenach Blanc melding together for a harmonious wine filled with white peach and apricot, green mango and pineapple. Lovely and fresh, great for summertime. $35, available via their website.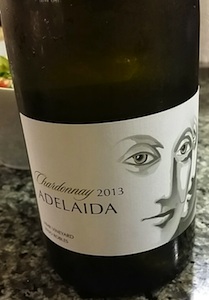 Adelaida Cellars also makes a Chardonnay with a lighter touch, melding the use of neutral oak, stainless steel and a limited amount of new oak for their small production Chardonnay grown in chalk and limestone soils, adding minerality and crushed stone notes to the citrus, orchard fruit and spice filled wine. $40, available via their website.
On a hot summer day, when all you want is something fresh, fruit filled and easy, try a bottle of La Merika Pinot Grigio. From Monterey in California's Central Coast, the crisp and light wine is filled with white flowers, like honeysuckle and lily, fresh tangerine and orange blossom, and juicy lemon for a refreshing palate pleaser. $13 available at select Spec's locations.
Get the SideDish Newsletter
Dallas' hottest dining news, recipes, and reviews served up fresh to your inbox each week.