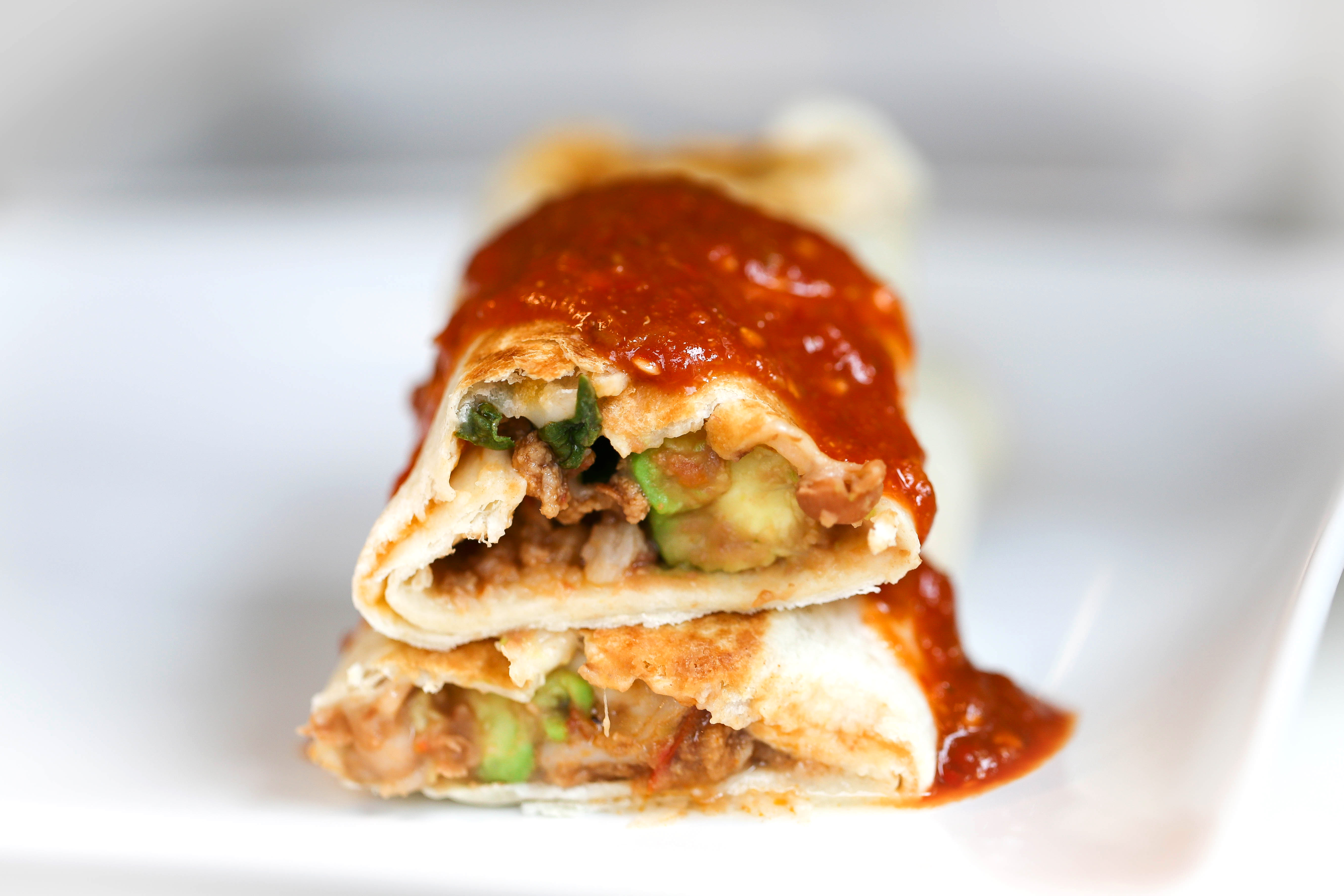 Eat This Now: Vicky's Special from La Victoria
The tiny restaurant will celebrate its tenth anniversary on July 18.
La Victoria has been wrapping some of Dallas' best tamales and breakfast burritos since 2005. The modest shop on North Haskell Avenue in Old East Dallas is run by Vicky Zamora, her father "Mr. Zamora," and a woman named Lucia Diaz. "My dad retired and came to work at the shop, he now works longer hours," Vicky chuckles, "…and Lucia came to us three years ago wanting to learn the business, she's now a full-time manager. She's awesome."
You can spot Vicky behind the restaurant's tiny kitchen window Monday through Saturday, serving up orders of breakfast tortas, tamales, gorditas, tacos, and burritos.
The selection of burritos ranges from bean and cheese with fresh jalapeños to grilled beef, and something called the "Super Burrito" made from a 12-inch flour tortilla, a choice of beef, chicken fajita, or picadillo, and Spanish rice, pinto beans, pico de gallo, four different types of shredded cheese, and sour cream. It's a heavenly gut bomb.
It's Vicky's Special, however, that keeps me coming back time and again. The burrito wasn't initially on the menu, but it has become so popular in recent years that it's been added. Picadillo, beans, shredded cheese (mozzarella, pepper jack, and Monterey jack), avocado, and spinach are shoveled into a fresh flour tortilla from La Fiesta. "It's a small company that we've been using for the past ten years," Vicky explains of the tortillas, "I love their product, it's been the exact same since we started using them. They're part of our family, and we're part of theirs." Make sure to ask for an extra side of fiery, house-made salsa to dunk your burrito.
La Victoria will celebrate its tenth anniversary on July 18. The restaurant will stay open until 7 p.m. and serve specials and complimentary desserts.