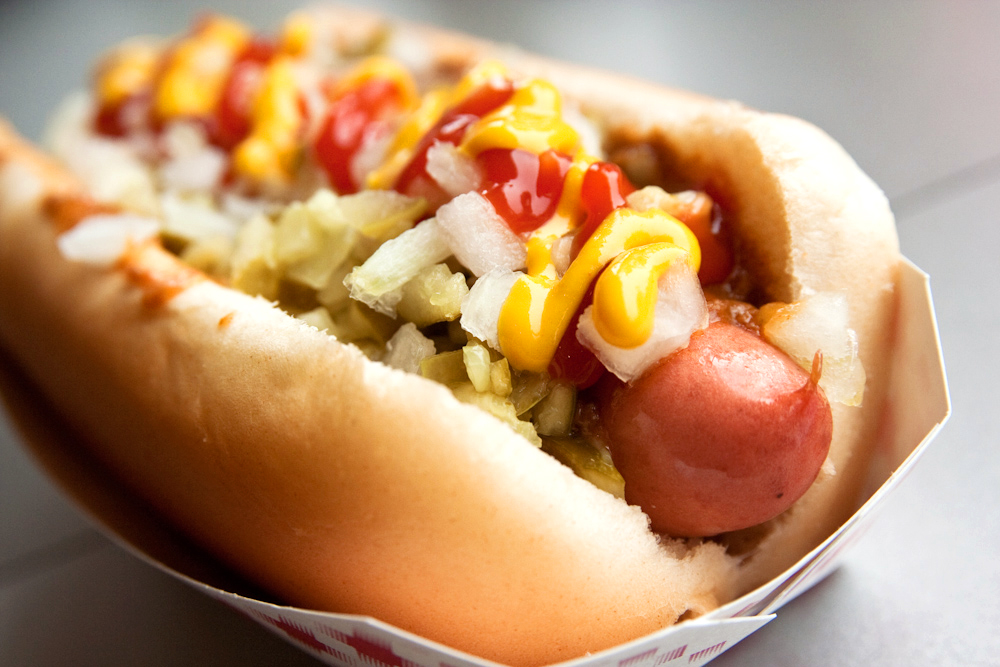 Bits & Bites: Things to Eat in Dallas This Week (June 30 – July 5)
Your guide to weekly dining events.
A new month means a fresh start, and a fresh start means that we can forgive ourselves for the bad decisions we made last month. Starting with the trips we took to fast food restaurants. Rather than swinging through the McDonald's drive thru, grab a bite at one of these Dallas food events. You won't regret it.
Read on for a list of weekly dining and drinking events in Dallas.
Tuesday, June 30
Cork Wine Bar in Uptown is offering $5 glasses of wine all day. With an expansive collection of vino in their repertoire, this weekly special is meant to display the world of wine to connoisseurs and beginners alike — for less.
Wednesday, July 1
Starting at 6 p.m. at Craft and Growler, if you buy a 64 oz. fill of any Dogfish Head beer, you get to keep the growler. Black and Blue, Chateau Jiahu and others will be tapped. Happy Hump Day.
Thursday, July 2
Live music, vendors, beer, wine, and snacks will all be available during the Dallas Farmers Market's Evening in the Shed series. Whether this is your first time or your fourth, Evening in the Shed will help you wind down from the workweek and get you prepared for the weekend.
Friday, July 3
Barcadia is teaming up with the Beauty Bar and High Fives and throwing a Block Party. From 6 p.m. to 2 a.m., expect DJs, a live band, $1 hotdogs, drink specials and dancing.
Saturday, July 4 (Independence Day)
What's more American than a corndog eating contest? The Libertine Bar agrees: nothing. Their seventh-annual Brass Knuckle Corndog Beatdown is taking place from 5:30 to 7:15 p.m. This year's trophy will be granted to the big wiener immediately following.
Noble Rey Brewing Co. is opening its doors in Dallas' Design District. To celebrate, they'll be hosting a Red, White and Brew party. Listen to live music, nosh on barbecue and sip beer from noon until 10 p.m..
If you're tried of the same old routine for the Fourth of July, then sushi just might be your saving grace. Steel Restaurant and Lounge is offering half-off all sushi from 5 p.m. to midnight in honor of Independence Day. Call (214)-219-9908 for dinner reservations.
Sunday, July 5
Didn't have enough barbecue during Independence Day? Dallas' Best BBQ and Brewery Tour takes place from 11 a.m. to 3:15 p.m. and will transport participants from terrific Q, to Babb Brothers, Pecan Lodge, Four Corners Brewery and other local joints.
LUCK at Trinity Groves is hosting its first-ever Whole Pig Roast. Starting at 2 p.m., the pork will be sold alongside cole slaw, pit beans and your choice of two barbeque sauces. There will be live music all day.
Steel Sushi is continuing its weekend half-off special from 5 to 10 p.m.