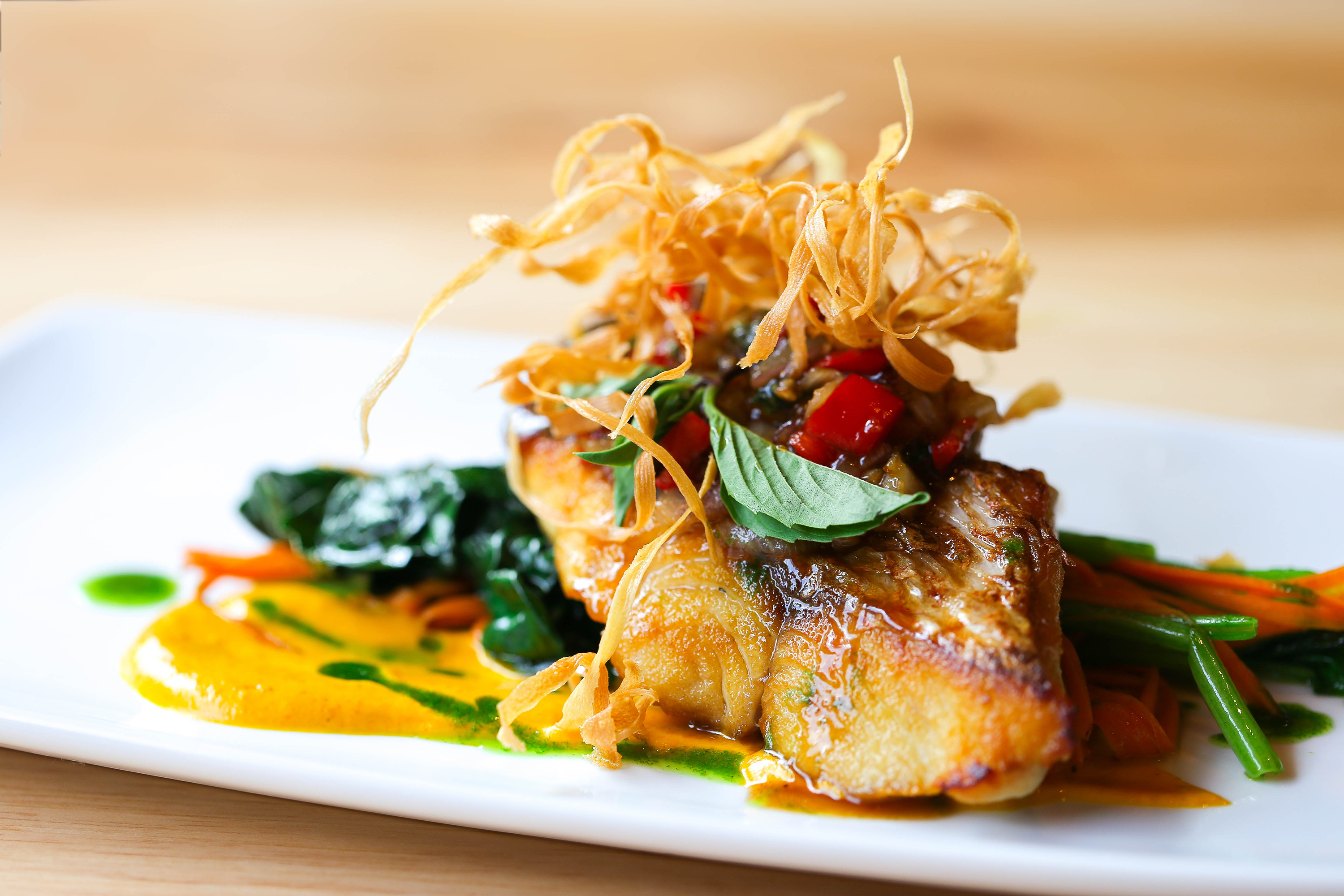 An Exclusive Peek Inside Kin Kin Urban Thai on Oak Lawn Avenue
The casual Thai fusion restaurant is slated to open on Monday, July 6
The second location of Kin Kin Urban Thai is just days away from opening. The casual Thai fusion restaurant located inside of the old Cyclone Anaya's building on Oak Lawn has been under construction for months. I stopped by the space over the weekend to have a look at how things are shaping up.
James Beard-recognized executive chef, Eddy T. and his brother and business partner, Chris, were busy unwrapping menus that had just arrived, interviewing staff candidates (they're still hiring), and perfecting dishes in the kitchen. The menu at the Oak Lawn location is similar to that in Fort Worth, but with a few additional dishes.
"I told Eddy that I wanted him to put a taco on the menu," Chris explained, "so he did!" The taco he's referring to is the sriracha shrimp taco with grilled shrimp, onion, bell pepper, kimchi, and homemade sriracha sauce. Other menu highlights include chicken tamarind stir-fry, and crepe spring rolls with Chinese sausage, bean sprouts, scallions, pork belly, and tamarind chili sauce. Kin Kin will also offer a lunch menu and happy hour specials.
Kin Kin is slated to open on Monday, July 6, but that could change. Additional restaurant locations to open include the southwest corner of Preston Forest followed by a space at CityLine in Richardson.
Click the gallery below to learn more and take a peek inside.
Kin Kin Urban Thai is located at 3211 Oak Lawn Ave., Ste. C.