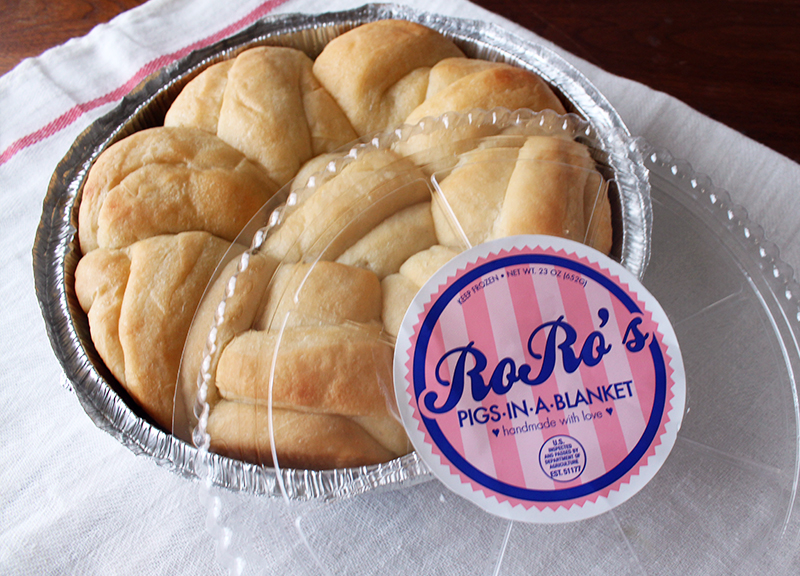 The Localist: RoRo's Pigs-In-A-Blanket
This Dallas-based company didn't invent pigs in a blanket but they sure have perfected them.
RoRo's Baking Company didn't invent pigs in a blanket but they sure have perfected them. The Dallas-based company started back in 2011 after selling their grandmother's Dinn-A-Rolls and Cinn-A-Rolls to friends and family for 15 years. The demand picked up, so with help from a small team of bakers they opened a facility in Dallas and began baking up RoRo's famous recipes to be sold in local stores. With this, they expanded their menu to include Chocolate Chip Cinn-A-Rolls and Pigs-In-A-Blanket.
The Pigs-In-A-Blankets are fully cooked but kept frozen and are ready to be warmed up in their own packaging. All you have to do is remove the plastic wrap and lid and pop them in the oven. Your house will smell like a bakery.
You can find RoRo's Cinn-A-Rolls and Dinn-A-Rolls at Whole Foods in Dallas but the Pigs-In-A-Blanket and Chocolate Chip Cinn-A-Rolls are exclusive to Central Market. They also have a few items available at www.artizone.com — the online grocer that delivers local artisanal foods to your door.
The back of the company's packaging shares a message from RoRo herself: "Everyone has a talent. Whatever it is…use it, grow with it, let it work for you…and most of all, share it with others." With a philosophy like that and a strong set of baking skills, I can't help but wish that RoRo was my own grandma.
To find out more about RoRo's Baking Company and their products visit their website or their Facebook page.