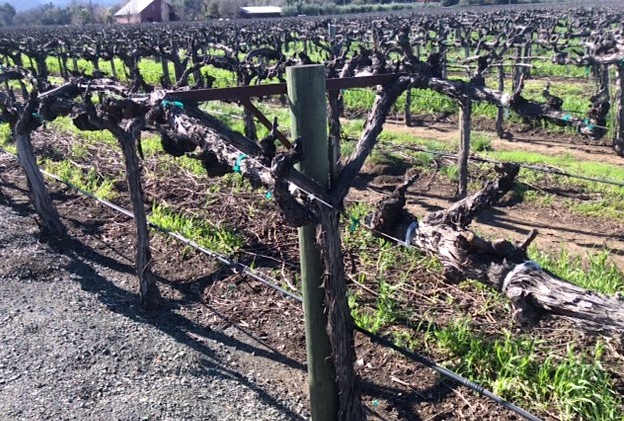 Happy Easter! If you are brunching this Sunday and are in need of a light and refreshing white wine to pair with your Easter brunch, then consider one of these. They are sure to please any guest at your holiday table. A few selections were sent for editorial consideration.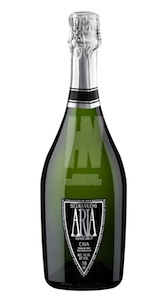 A bubbly is always a great way to start a gathering and Spain's Segura Viudas has a special offering in their Aria Estate Brut Cava. Made in the traditional method the light bubbly is filled with golden apple and ripe pear notes with just a touch of cream and toasted brioche for a well rounded, and very approachable bubbly for a great price, around $15. Available at Spec's and Total Wine and More.
If Rose bubbles fit your flavor profile, try a Cremant from Alsace. Lucien Albrecht Cremant d'Alsace Brut Rose is a traditional method sparkler, with the second fermentation of the wine to create the bubbles occurring in the bottle, made from 100% Pinot Noir by one of the leading pioneers of the region. In 1425 Romanus Albrecht started the winery, with Lucien Albrecht considered to be one of three founding fathers of the regulated Cremant d'Alsace. The hand picked Brut Rose is filled with wild strawberry, juicy cherry and sweet baking spice with a fresh, yet creamy texture. $21 at Spec's.
Racy, yet refined a Gruner Veltliner delivers on both a lively style, and interesting flavors making it a perfect food wine. Domaine Wachau Gruner Veltliner opens with touches of white pepper, gooseberry and orchard fruit, leading to an apple and spice filled palate with a long, delicious finish. $15 at Total Wine and More.
The white wines of Alto Adige are some of my favorite for any day, any time of year. One favorite, Abbazia de Novacella selects high elevation (between 1900-almost 2500 feet above sea level) Kerner vines for their stellar Abbazia de Novacella Kerner white wine. The aromatic variety is a cross between the light bodied Schiava or Vernatsch, one of the most planted red varieties of the region and Riesling. Originally quite a popular in Germany, the late ripening yet hearty variety does well in the cool elevations of Alto Adige, producing a fruit-filled palate of golden apple, tropical guava and mango, and zesty citrus. $20 at Jimmy's.
Pinot Bianco, another variety that shines in Alto Adige as well as Alsace, France, is also grown in the Fruili region of Italy. Marco Felluga, established in Collio in 1956, uses their proximity to the Adriatic Sea and their mineral rich soils to their advantage to add depth and structure the often rather lack luster variety. Their Marco Felluga Bianco Collio "Molamatta" blends oak fermented Pinot Bianco with stainless steel fermented Tocai Friulano and Ribolla Gialla for a textured and nicely structured wine filled with ripe apple and pear, tropical fruit and a touch of sweet caramel. $24 at Jimmy's.
The northwest corner of Spain is the greenest, and coldest part of the country, producing some of the most aromatic, refreshing wines in the world. Rias Baixas became a DO in the 1980's when the winemakers of the region decided to make the Albarino variety their star. Often grown on pergola vines with other crops grown underneath, the thick skinned, aromatic complex grape is picked completely by hand, de-stemmed and gently pressed. Doelas Albarino includes 30% of the wine going through malolactic fermentation for a touch of creaminess in the wine. The color is bright, with a light golden-green color, leading to aromas of white flowers, white balsamic, tropical and stone fruits. The flavors open very crisp with zippy lemon lime, peach and apricot flavors. Perfect with seafood/razor clams, octopus, oysters, spicy dishes, paella. $23 at select PK's locations.
Portugal also celebrats the Albarino variety, though known at Alvarinho in the country. Aveleda Quinta da Aveleda blends Alvarinho with another favorite of the region, Loureiro, for a fresh and light, yet complex wine. Bright and balanced acidity are the backbone of the wine, filled with lemon zest, apricot and white flowers. Like Vihno Verde, the wine is best enjoyed young, served very cold and paired with light pasta, poached seafood or roasted white meats. $9-$12, available at Spec's.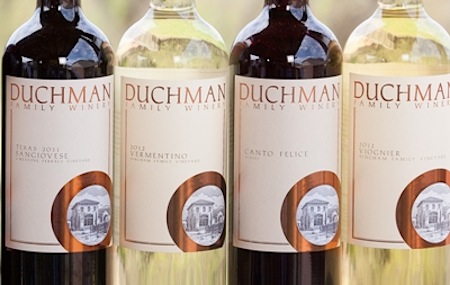 I have written about my love for the Duchman Family Cellars Vermentino several times, with the Texas soils enhancing the flavor profile of the lively Italian variety. Happily another Italian variety white, this time a Trebbiano, does the same with youthful freshness grown in the High Plains of Texas. Juicy and fresh, filled with fruity grape and apple notes, and good acidity, this easy wine is the perfect accompaniment to your porch swing or patio party this spring. $14, available at Spec's.
Brennan Vineyards elevates Rhone whites in their Brennan Lily white blend of Roussanne, Viognier and Muscat d'Alexandria (a variety most used today in Australia and South Africa, but was thought to be the white wine that Cleopatra drank.) Brennan's version is youthful and vibrant, with white flowers and honeysuckle aromas, leading into melon, stone fruit and citrus flavors with a hint of soft herbs on the finish. $14 at Spec's.
Rhone style white varieties thrive in our Texas soils with thick skinned grapes able to withstand our warm summers, producing aromatic, lively and delicious wines. Pedernales Viognier, from the Texas High Plains, is a prime example of this with a deep golden color, leading into flavors of juicy peach, apricot and melon with a touch of creamy vanilla and spice, from a portion of the wine going through malolactic fermentation. $17 at Spec's.
The aromatic and expressive Chenin Blanc variety can either be very dry, or rather sweet with a high level of residual sugar in the wine. I love the drier style, that maintains fruity notes, and bright acidity, without the weight of sweetness. Secateurs Chenin Blanc is that style. From South Africa, one of the best regions outside of Loire Valley to grow the grape, the white is filled with white peach, nectarine and creamy honey from a touch of lees (yeasts) aging in concrete vats, mixed with minerality and smoky flint. $15 available at Spec's.
I love to pour a Torrontes white at wine tastings, walking guests through the process of first smelling the wine, taking in the floral and stone fruit aromas that might lead the brain to believe the wine is filled with residual sugar, to then tasting the wine, filled with punchy acidity and a zingy style, especially one that is made well like the Bodegas el Porvenir de Cafayate Amauta Torrontes from vines upwards of 50 years old, sitting at almost 1500 feet above sea level in Cafayete Valley, Salta in Argentina. Wild rose, white flowers and lemon peel aromas lift from the glass, followed by tropical mango and guava fruits with a vibrant, zippy palate. $16, available at Pogo's.

The Garganega variety from the Soave region of Italy is like a blend of Chardonnay and Sauvignon Blanc. Balanced and expressive with great acidity. Inama Vigneti di Foscarino Soave Classico DOC carefully selects old vine, averaging around 40 years old, pergola grown fruit is fermented in completely neutral barriques, allowing for a bit of oxygen to mix with the fruit, yet without imparting flavor. The result is a golden wine filled with wild flowers, toasted hazelnuts, ripe citrus and honey. $24 at Jimmy's.
A classic Chardonnay will please many, so consider a very steely, very fresh and very light option from Chablis. Louis Michel & Fils Chablis has been making wine since the early 1800's, establishing the winery in the 1850's. Filled with the classic purity of Chablis, including a delicate scent of green apples, flowers and summer fruit with crisp minerality, layers of crushed stone and lively aromatic complexity. Bright and lively, the wine has great acidity, giving the wine a tangy yet balanced flavor. $30 at select PK's stores.

Oregon Chardonnays continue to impress and a new release from a 40+ year old vine growing family is a great example of why. Knudsen Vineyards have been growing fruit in the Dundee Hills of Willamette Valley since 1971. Though they have mainly been growers since they started last year they released their first Pinot Noir, quickly selling out their small production wine. They are just now releasing their first Chardonnay, a rich and racy wine. Aged 6 months in partially new French oak, with the wine going through full malolactic fermentation, the creamy palate is filled with white peach, lemon zest and spice. $45, available via their website.
Get the SideDish Newsletter
Dallas' hottest dining news, recipes, and reviews served up fresh to your inbox each week.