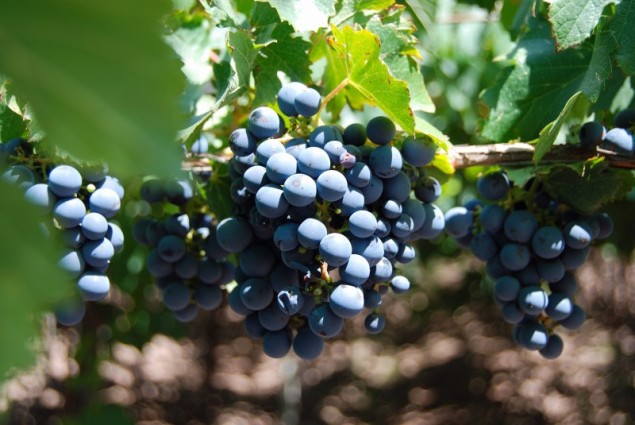 Friday is World Malbec Day, a day honoring the date when Argentine President, Domingo Faustino Sarmiento, set about transforming the wine industry of his country. On April 17, 1853, he tasked French soil expert, Michel Aimé Pouget, to bring over vines from France that would flourish in Argentina's soils. Amongst his selection, was Malbec. Now, the beloved variety of Argentina has become a favorite of wine lovers around the world, both for the food friendly attributes of the variety, as well as the affordability of many of the wines from the country. Here are a few favorites to help celebrate Malbec, some selections were sent for editorial consideration.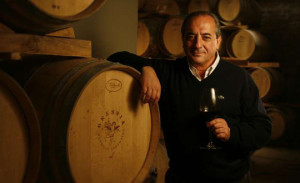 Walter Bressia is a pioneer of fine Argentine wine, with over 30 years in the industry working at Nieto, Vinterra and eventually starting his own winery, Bodega Bressia in 2001, initially using a friends winery as his production facility. In 2004 he and his family bought their winery and vineyards, quickly establishing their brand as one of the premier wines of Argentina. His concept is "Vinos de Autor" (Author's wines) or personalized, high quality wines, as evident in his Bressia Monteagrelo Malbec. This full-bodied, juicy 100% Malbec blends 3 different vineyards for desne, concentrated flavor. Inky purple-red in color, filled with black fruits such as cassis, morelo cherry and plums balanced by chocolate, coffee and vanilla notes enhanced by the 18 months of aging in new French and American oak barrels. $27 at select PK's stores.

Another pioneer of Argentine Malbec is Paul Hobbs, considered by many to be one of the leaders in transforming the variety in the country from something that was over produced, lacking depth of character, to the rich, expressive and delicious wines we enjoy from the country today. He started his work in Argentina in the early 1990's with the Catena family, and since has developed his own brand in the country, Vina Cobos, which he owns with partners, Andrea Marchiori and Luis Barraud. Vina Cobos Felino Malbec comes from Mendoza vines sitting at 2300 to almost 4000 feet in elevation at the base of the Andes Mountains. Hand harvested, fermented using both native and selected yeasts, and bottled unfined, the robust yet elegant wine defines both the region, as well as Hobbs' straightforward style. Purple flowers and blackberry aromas open the wine, followed by berry, cherry jam and spice. $18 available at Pogo's.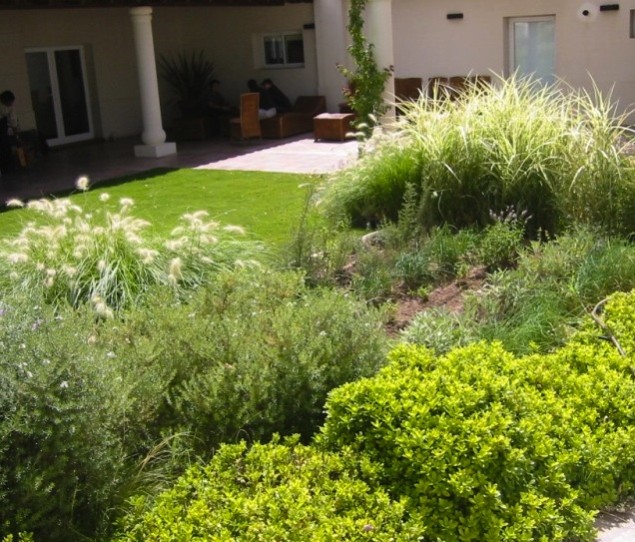 One of the most elegant Malbec based wines from Argentina that I have tried comes from the partnership of Moet & Chandon and Cheval Blanc, Cheval des Andes. Terrazas de los Andes, a part of the Moet- Hennessy Family, and Bordeaux's Cheval Blanc had the desire to create a "Grand Cru" wine in Argentina, blending the best of French influence with robust Argentine soils together for a "perfect assemblage reborn." The Malbec-Cabernet Sauvignon blend is dense, robust and full bodied, Cheval des Andes leaps from the glass with layers of black morello cherry, black plum, pencil led and earthiness. Firm, yet balanced tannins enhance the well integrated wine with a lengthy finish and bold character. $75 at Total Wine and More. Bonus, if you are visiting Mendoza you can enjoy a winetasting lunch at Terrazas tasting through a vertical of Cheval des Andes, if you enjoy too much at lunch you can also stay in their serene winery guest house.
Fresh, juicy and lively, Arido is an everyday Malbec that will pair perfectly with anything on your mid-week dinner table from burgers to brisket. Filled with plum jam, dried berry and cherry pie, with a touch of licorice on the finish, melding with subtle tannins. $10, available at Spec's.

Winemaker Silvia Corti values quality and affordability, creating a balanced, fruit filled, delicious wine in the 2013 Argento Malbec that is also affordable ($12-$14 a bottle.) A blend of Malbec fruit grown throughout Mendoza, the wine offers ripe cherry, blueberry and black plum flavors, enhanced by a touch of sweet spice and dark chocolate. Available at Goody-Goody locations.
Graffigna Grand Reserve Malbec opens with lilac and violets, followed by ripe berry, currant and plum. Rich, well rounded and approachable, with hints of vanilla, sweet spice and chocolate from American Oak aging. $20 at Spec's.

The Rutini family began as many wine families in Argentina do, making wine either in Italy or Spain. With hopes of a better future, many Italian and Spanish winemaking immigrants moved to Argentina to continue their trade in a new world. The Rutini's started out in the 1800's in Le Marche, Italy, when Francisco Rutini started making wines for the people of his native town, Ascoli Piceno. Francisco's only son, Felipe Rutini immigrated to Mendoza, planting his first vines in the Maipú in 1885, further starting the Rutini Wines legacy, following the slogan ¨Labor and Perseverance." Rutini has become a trademark of quality in Argentina, producing distinct wines from the beloved Malbec grape. Rutini Encuentro Malbec from vineyards grown in Tupangato, Mendoza balances fresh floral notes with fresh berry and dried cherry. Lengthy and lively, balancing tannins with acidity for a delicious wine. $17 at Spec's.
Not all Malbec has to come from Argentina, it's original home in France is still creating lively and interesting versions of the grape, along with producers throughout the United States and more.
Though the original home of Malbec is throught to be Cahors, France, the Languedoc-Roussilin region in the South of France also grows a fleshy, juicy version of the variety. Luc Pirlet Malbec, produced near Corbieres, is filled with ripe berry, cherry and currant with spice and toffee notes. An easy and approachable wine, perfect with summer barbecue. $10 at Total Wine and More.

Eastern Washington is another place that seems to be able to grow about anything, and grow it well, including Malbec, particularly in the Horse Haven Hills AVA within the Columbia Valley. McKinley Springs has been farming in the region for over 60 years, of which 35 have been working with vineyards on their 2000 acre estate. Their small production, 18 month oak aged Malbec balances ripe black fruits with spice, tobacco and earth notes. Bold and well structured, with chewy tannins and a long finish. $25 available via their website.
Get the SideDish Newsletter
Dallas' hottest dining news, recipes, and reviews served up fresh to your inbox each week.